WHAT IS ELEMATIC FAME SHUTTERING SYSTEM?
FaMe shuttering is a patented modular system for preparing precast concrete molds for walls, beams and columns, including sides, door and window openings, and recesses for HEPAC installations.
FaMe systems includes the patented jaw-type magnets of various types, light aluminum side profiles with or without plywood, as well as other utensils.
Magnets hold the side forms during the casting and vibration processes.
HOW DOES IT WORK?
FaMe shuttering system works with any type of the formwork materials. It is usable on casting tables and beds with steel surface, and in vertical battery molds.
Prepare a precast casting mold of designed size and shape by using FaMe side profiles and shuttering magnets. The system provides quick operation leading to improved efficiency when setting out and breaking down the formwork.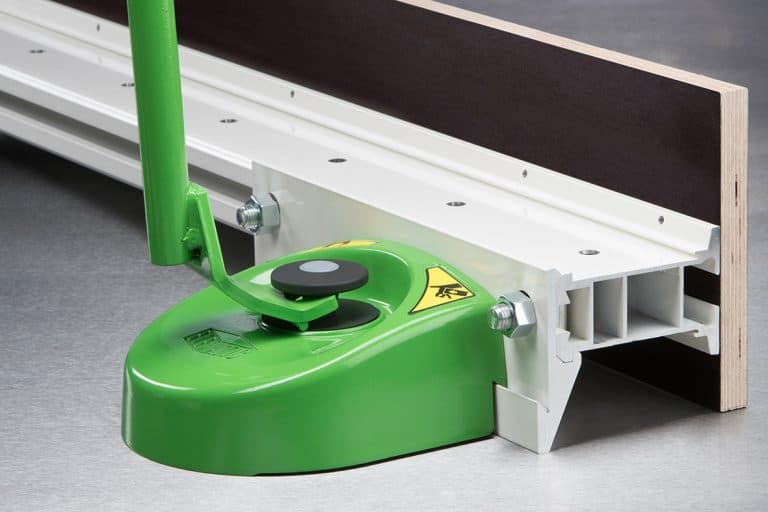 How to use magnet shuttering in solid wall production?
Watch the video and see how FaMe magnet shuttering system is used in solid wall production in a battery mold. The practical door and window mold, for example, guarantees straigth 90 degree corners and is light and easy to carry and move.
WHAT'S YOUR SHUTTERING CHALLENGE?
Lack of casting surface. Heavy materials.
Amount of waste. Keeping corners straigth.
Do you  want to maximize the usage of the casting table surface in your precast wall production? Or does your production efficiency suffer 'cause you always need a crane to lift heavy formwork? Is it the amount of waste that creates a problem? Or perhaps you've got challenges with keeping the corners of window and door openings straigth?
If any of these sounds familiar, the FaMe shuttering system might be just the right solution for you.
DOWNLOAD OUR SHUTTERING GUIDE BELOW AND SEE HOW TO SOLVE YOUR CHALLENGES.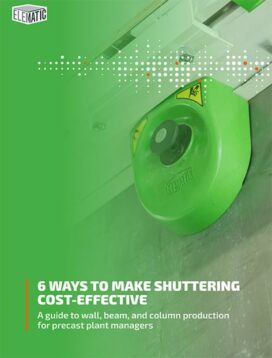 WHAT DOES ELEMATIC FAME OFFER?
FaMe will save  up to 70% in shuttering time with even triple the efficiency of the precast production.
With FaMe shuttering system you can:
Produce panels with precise dimensioning
Make straight 90 degree corners
Use the same formwork for different panel thicknesses
With FaMe magnet shuttering system, you will:
Save money, time and space
Increase profit
Increase productivity
Increase panel quality
Accelerate production speed
Cut down on work phases
Ensure safety
Reduce waste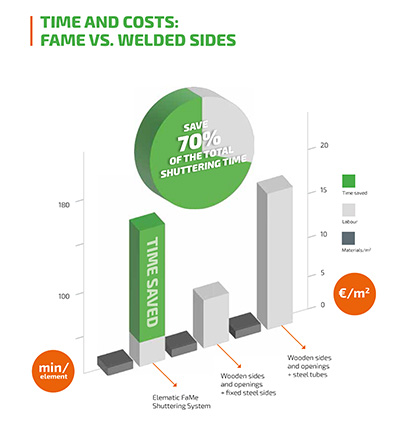 WANT TO SEE HOW THE FAME SYSTEM WORKS?
Book a 30-minute online demo with our experts Paul Görner and Badei Makhmour.
They will show you how the FaMe shuttering system works and give you the best tips on how the system could benefit your precast production!
Find the time that best suits you in the calendar on the right and book now!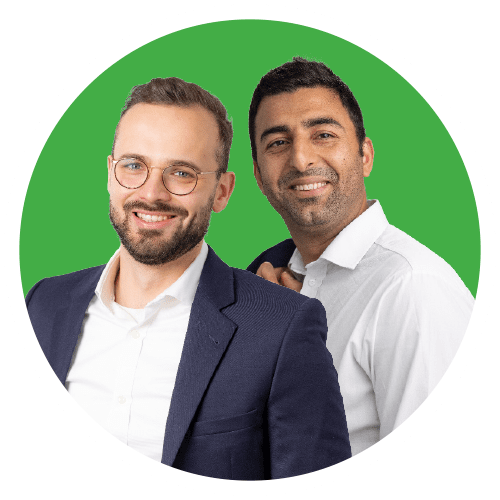 FaMe shuttering solutions for different mold preparation needs
Related products: tables and molds