HOW TO IMPROVE YOUR PRECAST PRODUCTION WITH COST-EFFECTIVE SHUTTERING?
6 TIPS TO COST-EFFECTIVE SHUTTERING. DOWNLOAD FREE GUIDE NOW!
Do you want to reduce the overall manufacturing costs and accelerate the production of your precast wall plant?
Did you know that it is possible by taking small steps, without any massive investments? A simple, fast and easy-to-use shuttering system can save even as much as 70% of the total shuttering time. A saving this big really makes a difference.
So why waste valuable time and money? Download our guide and get practical tips on how you can find considerable process improvements through cost-effective shuttering.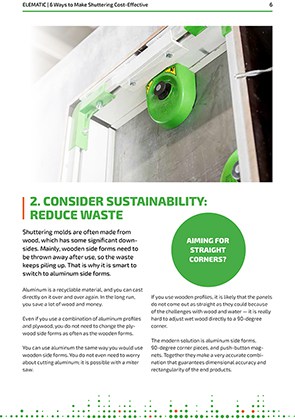 OR DO YOU NEED MORE INFORMATION?