Back to Concrete Issues Front page
Have you seen these new babies?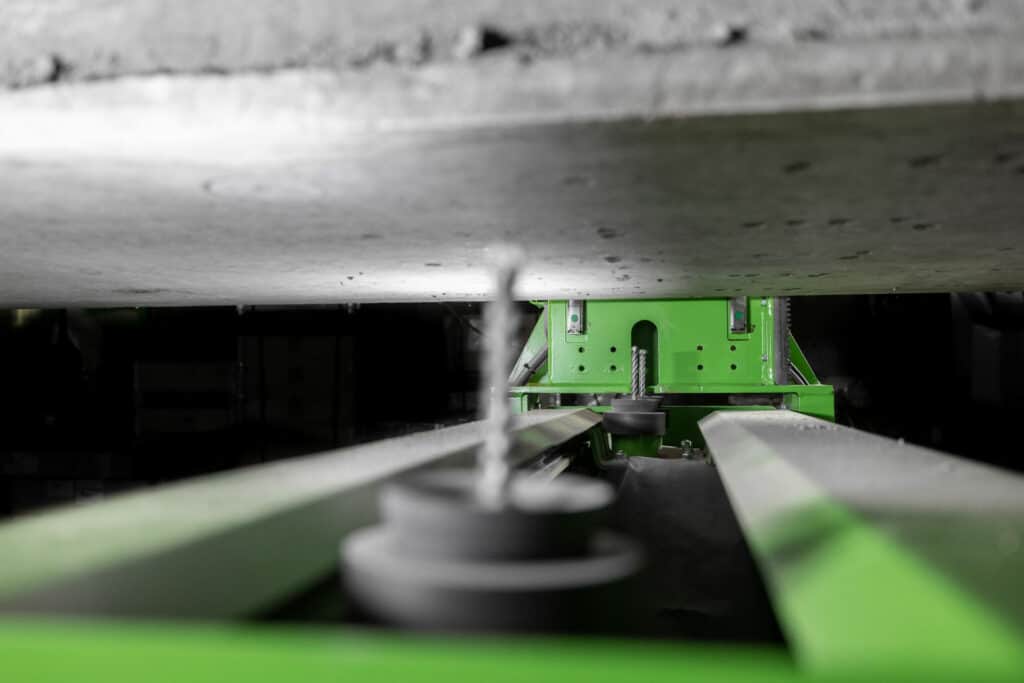 Complementing Elematic's existing offering of modern and automated equipment, these innovative product news are designed to optimize your precast production.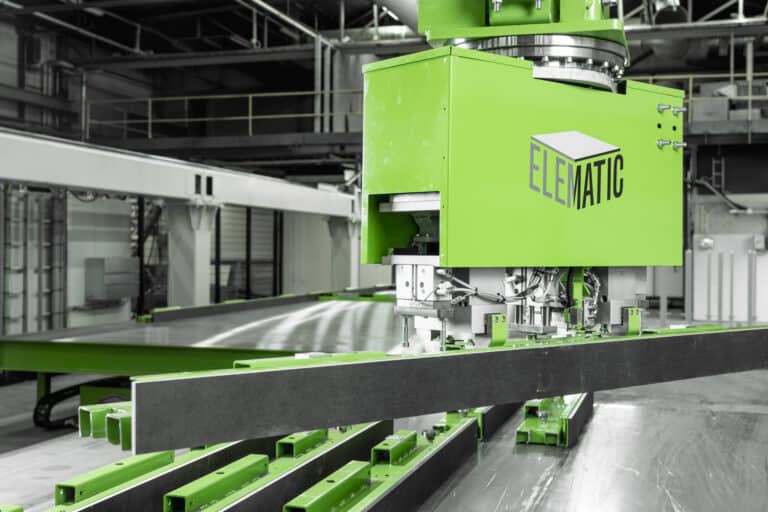 Automatic transportation wagon, Wagon E9
Slab transportation is easily automated with this strong, battery-driven wagon pair. Save on labor costs, improve safety, and simplify maintenance with Wagon E9.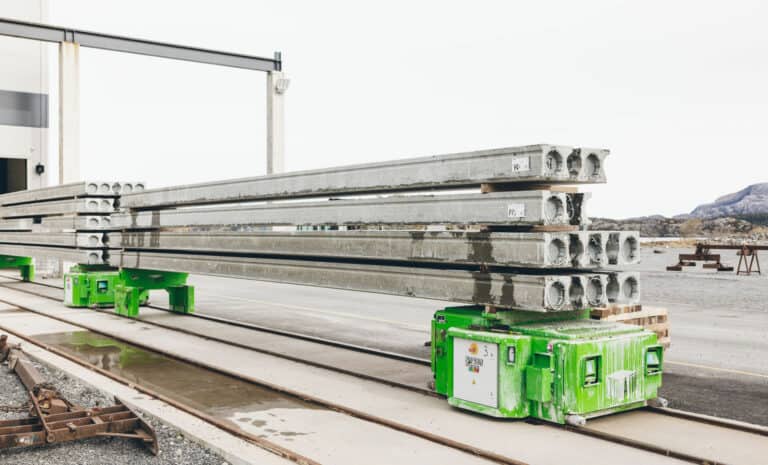 Drillbeam E9
Save time and reduce bottlenecks by combining lifting and drilling. The machine is equipped with three drills that make accurate water holes from below, anywhere in the slab.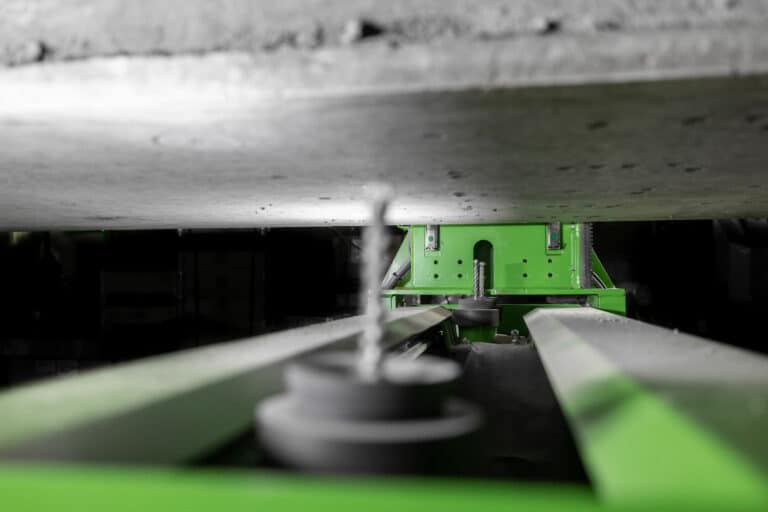 Improved saw family
Elematic has a hollow core saw for any need: From fully automatic intelligent cutting with Saw E9 over Saw P7's semi-automatic cutting with improved safety to the compact and multifunctional Sawpreparer S5. These innovative and compact saws are built of modules. This way, delivery times are shortened, prices are kept at a reasonable level, and flexibility is increased.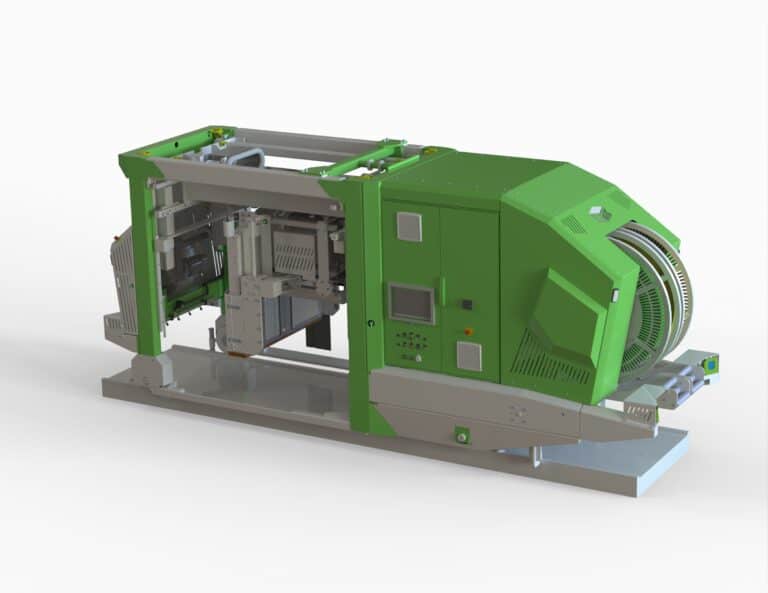 Double Wall lines
The EDGE Double Wall production line is specially designed for highly automated, high-capacity double wall and filigran element production. It is a circulation line where the tables move automatically along their production steps for continuous and highly productive line operation.
For a medium level of automation, choose the Elematic PRO Double Wall production circulation line, featuring mechanized production technology with sophisticated machines.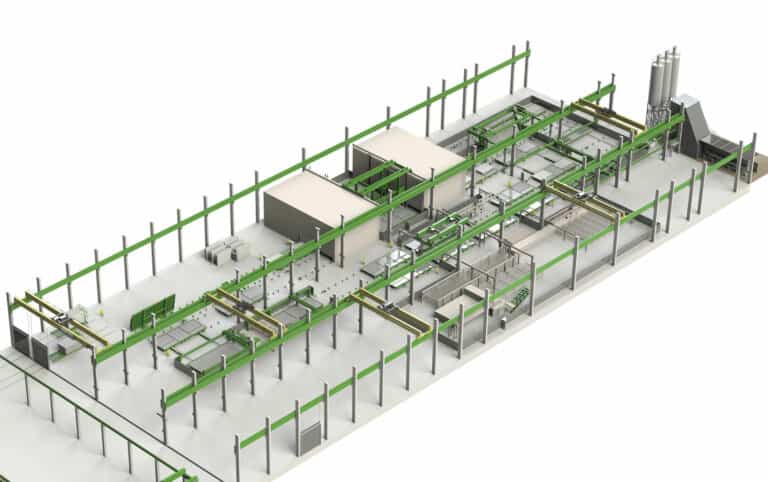 Module lines
Elematic SEMI Module and PRO Module combine the benefits of precast and modular building, also known as the PPVC method, by assembling 3D volumetric precast units from 2D elements. Get the flexibility and architectural freedom of precast with safe, clean, and efficient indoor assembling.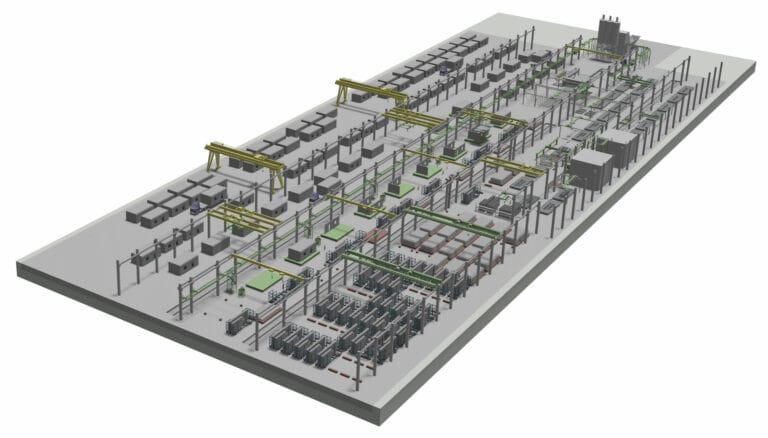 LEARN MORE ABOUT THE PRODUCTS
Do you have questions? Please contact us!