Back to Blog Front page
Acotec partition walls: where, why, how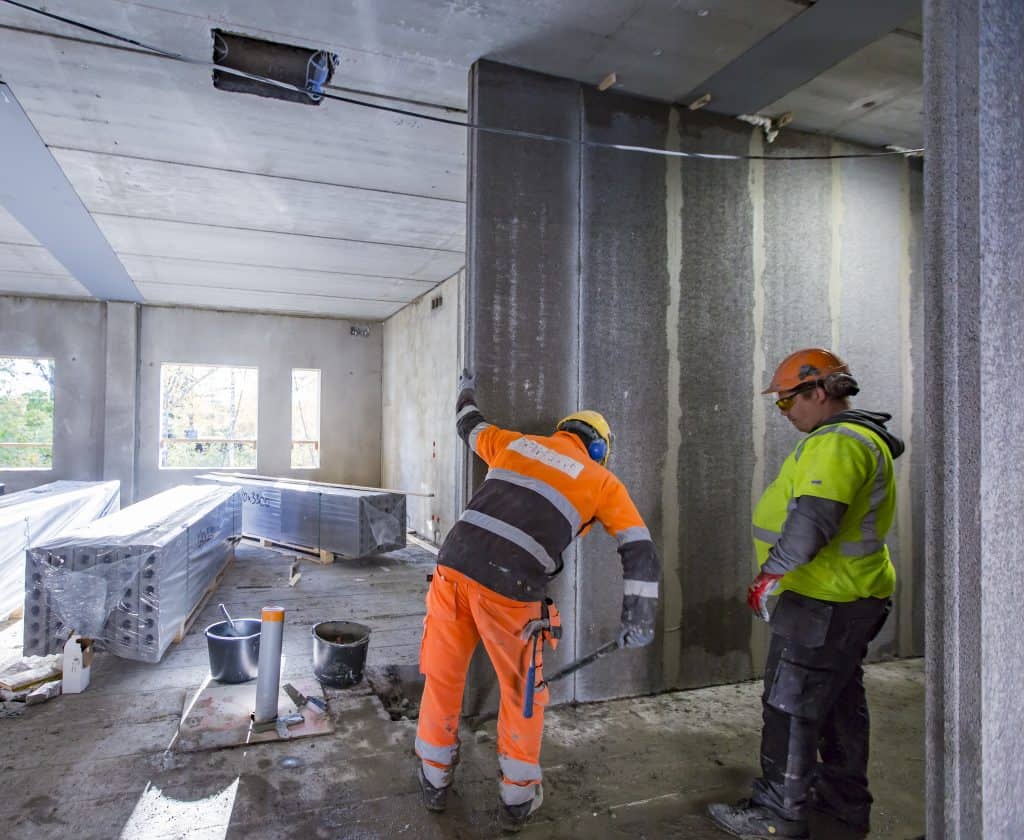 Have you already heard of Acotec non-load-bearing partition walls? If it's a new building technology for you or if you are currently building separation walls out of tiles, bricks, gyproc or calcium silicate panels, this blog might interest you. Let me describe where, why and how Acotec panels are used.
Where?
Firstly, the Acotec partition wall panels are a well-suited solution to residential, commercial, institutional and industrial projects with strict requirements of sound insulation (RW 38 – 48 dB), moisture, fire, and earthquake resistance (EI30 to EI120). Therefore, Acotec panels are often utilized as at hospitals, schools, kindergartens, elderly housing and hotels, but are also a good choice for apartment buildings. They also result in an increased floor area, because the panels are thinner compared to traditional walls.
Furthermore, high rooms can also be constructed with Acotec panels by installing them on top of each other.* For example, in Finland, Acotec panels have been used for walls up to 4.5 meters. Moreover, the panels can be installed as boundary or compound walls or for use as an anti-noise screen.
*Note that structural designers must always conduct resistance and safety calculations.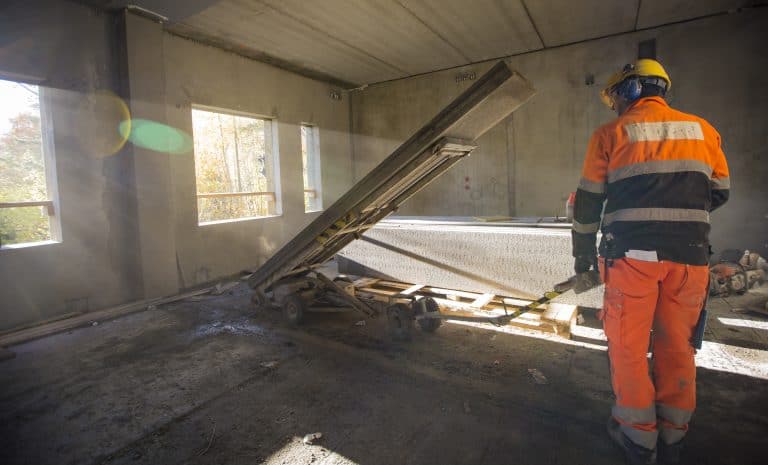 For example, in 2015 Vietnamese Xuan Mai chose to produce Acotec partition because of their excellent sound insulation and suitability to moist and seismic climates. Since then, the company has successfully used the technology across multiple residential and public building projects, including the Xuan Mai Spark Tower with Acotec installations of 251,000 m² and Hanoi Landmark 51 with 83.000 m². Likewise, Vingroup is about to construct VinCity Ocean Park in Hanoi, Vietnam. The project scale is 420 ha and Acotec panels will be used as one of the main construction materials.
Why?
Speed is the main reason why Acotec partition walls are a popular and used around the world. You can safely and easily install up to 90 sq. m of partition walls in 8 hours. Think about it: making partition walls with Acotec is 6 times faster than traditional brickwork and twice as fast as blockwork. In other words, you can save more than 50 % in time and labor costs in comparison to conventional building methods.
Now you may wonder what makes the installation so fast and the answer is the industrialized production process. Acotec panels are always manufactured in exact dimensions – e.g. 2.2 – 3.4 m long, 600 mm wide and 68 to 120 mm thick – and with completely flat surfaces. The panels can weigh anything between 62 kg/m² and 220 kg/ m², depending on the used concrete mix. Nevertheless, the exact dimensions and light weigh result in quick and smooth installation processes. There's also no need for plastering; a thin skim coating is all that is needed. Of course, the skim coating must be water-sealed in sanitary facilities.
The smooth surfaces don't only quicken the installations, but also benefit the residents. In Asia apartments are often sold without inner wall coating, which is why Acotec walls with their smooth surfaces are a good selling point. The residents can easily paint the walls or install wall papers. Mounting fixtures can also be securely attached to the walls.
Acotec partition wall panels are also a more environmentally-friendly solution. Why? In comparison to clay bricks, Acotec is better, because brick manufacturing includes a burning phase which increases energy consumption and thus further burdens the environment. The difference between Acotec and ACC blocks comes from the amount of cement, as Acotec panels are manufactured with a lesser amount. If you want to further increase the positive environmental impacts, recycled aggregate, for example, crushed concrete, can be used for manufacturing Acotec panels. The panels are also fully recyclable.
How?
Elematic, the original developer of Acotec technology, offers production lines in three technology levels: SEMI, PRO and EDGE. They differ from one another by automation, capacity and the required investment size. SEMI line offers an easy production startup of Acotec panels with a production capacity of 80 m² per hour and a low investment. In contrast, PRO line is suitable for producers aiming at 100 m² / hour production and EDGE for 120 m² / hour. The lines cover the entire production process from concrete batching all the way to storage yard. All the lines require only 900 m² of factory space, so they can be installed in (existing) smaller facilities.
No matter which line you decide to go for, the production can be started in a few months. Delivery time for an Acotec line can be as short as 3 months depending on the market situation. The installation takes only 2-3 weeks for a PRO line. Price range for the lines is 600 – 1,400 tEUR.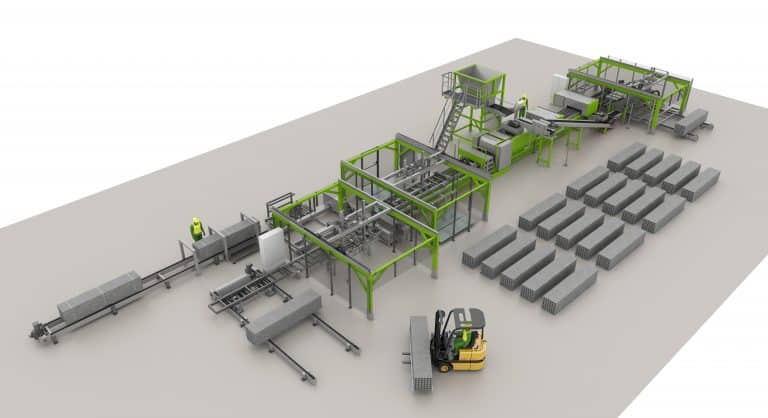 In my opinion, there are three cornerstones to profitable precast: lowest operational costs, best end products and lifetime commitment. Whether you would like to improve profitability, increase equipment uptime, solve problems or increase overall efficiency, our professionals are at your service with vast experience gained during our 60 years of precast business.
If your eye got caught on Acotec and its benefits, more information can be found here.
Writer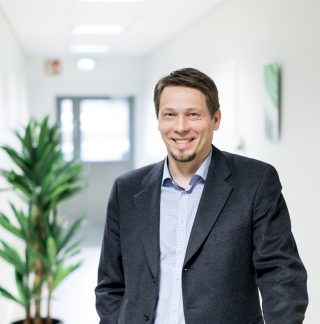 Jani Eilola
Product Director, Acotec & Floor Technologies
Elematic
Let others enjoy this blog too
Acotec panel
Related products
DO YOU HAVE QUESTIONS? CONTACT US!