Back to Concrete Issues Front page
Seven reasons why Acotec walls are your best choice
Acotec is the first quick-to-install non-load bearing precast partition wall element that can be used around the world. Here are seven reasons why you should choose Acotec in your next construction project:
1. Increased productivity. Traditional on-site construction methods – such as brick laying or block work – can be quite inefficient. Using these methods can add considerably to labour costs or lead to lost opportunities if the demand for fast construction projects grows. Acotec walls can be installed up to six times faster than traditional brick walls and twice as fast as block work. Two workers can install up to 10m2 per hour.
2. No specialised labour needed. Installing Acotec walls is easy when instructions are followed. There is no need to employ highly-skilled workers, such as bricklayers or stonemasons to install them. Because ordinary construction workers can do the job, the related labour cost for a project using Acotec is considerably lower.
3. No need to plaster over. Acotec is made from concrete and lightweight expanded clay aggregate (LECA). The solid stone-based material used increases property value. The panels leave the factory with a superb finish requiring only skim coating. This saves a lot on plastering and finishing costs.
4. Hollow core construction offers natural conduits. Because Acotec panels are constructed using hollow- core technology, the hollows work as natural conduits for water pipes and electrical wiring, heating, ventilation, and air conditioning, as well as hydraulic installations. There is no need to make holes or chases. If any modification is needed, the wall panels can easily be cut or drilled. This leads to more savings in manpower and other costs.
5. Fire-resistance. The materials used in making Acotec walls make the finished panels fireproof. These walls can be used in a broad range of buildings from housing to commercial construction. The thicker the wall is, the better its fire-resistance properties. Using the thickest Acotec panels can result in up to 120 minutes of fire resistance. This is especially important in places such as senior homes and hospitals, where evacuation might take longer.
6. Great sound isolation. Acotec panels have good sound isolation properties, with up to 48 dB Rw (weighted sound reduction index). Its sound isolation properties help improve quality of life in residences and make it the ideal choice for partition walls in hotels, hospitals, schools, office towers and other buildings whose engineering and utility rooms are full of noisy equipment.
7. Moisture-resistance. Acotec walls are highly moisture-resistant, thanks to the materials used in its making. Because it is made from stone, it won't rot, become moldy or deteriorate in the same way that wood and gypsum boards do. It is ideal for use in wet rooms. It is also safe from rat or rodent attacks.
"Acotec panel is by far the fastest way to build a non-load-bearing partition wall with excellent fire resistance and noise attenuation properties. Easy assembly means more profit."
Jani Eilola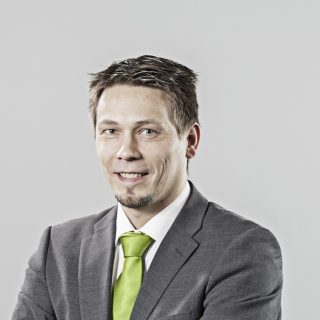 Acotec wall elements are produced on:
Order our newsletter or contact us!