Back to Concrete Issues Front page
Best-in-class precast technology shapes Hyderabad's skyline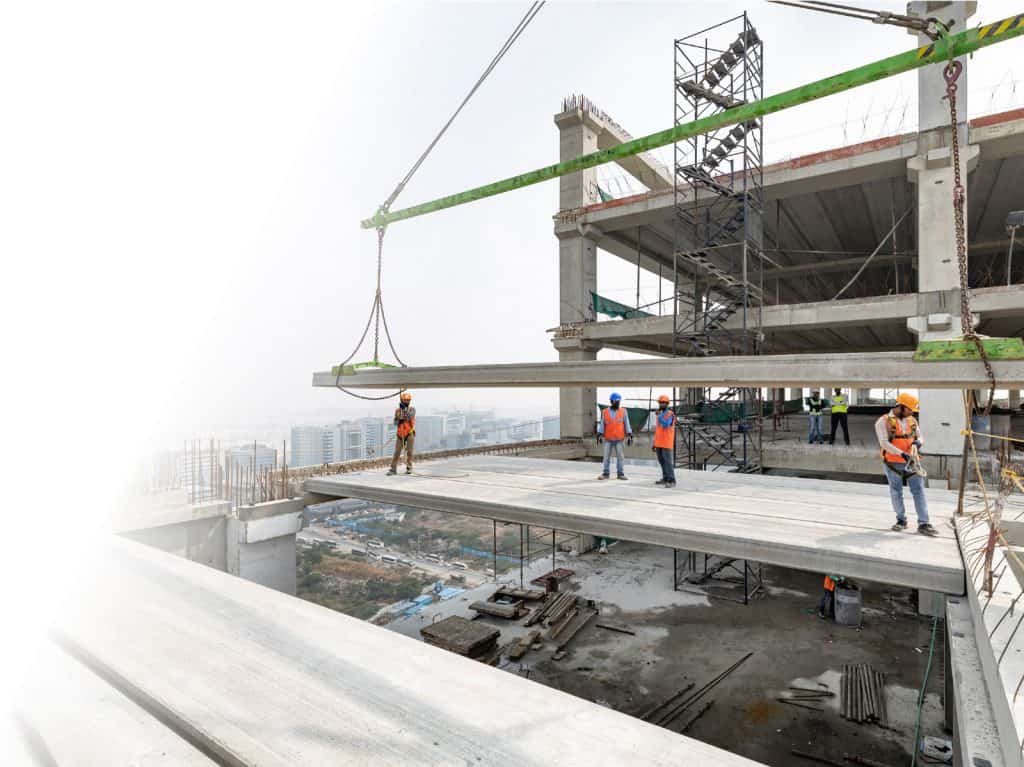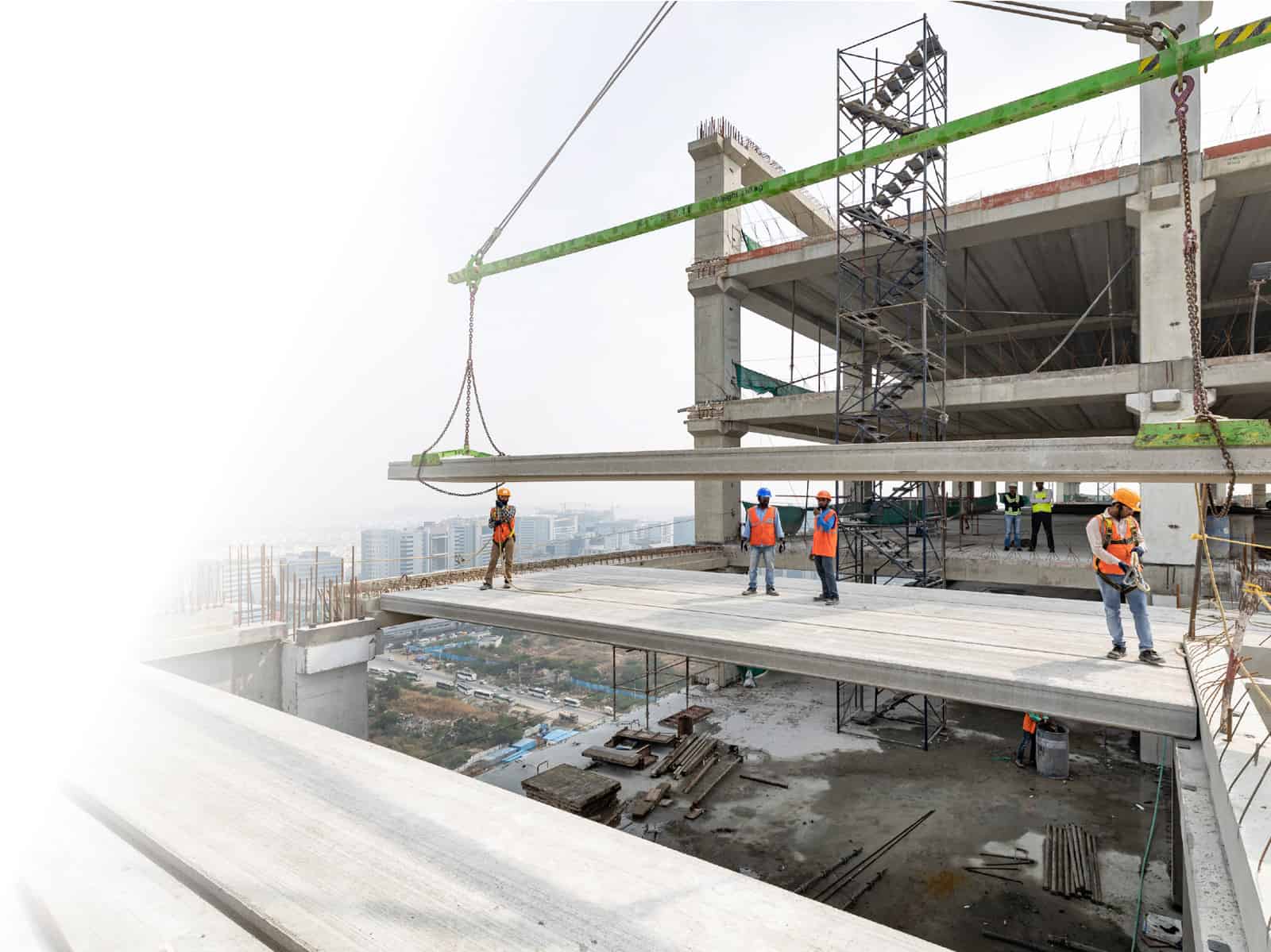 Aurobindo Realty & Infrastructure Private Limited is an emerging name in Indian real estate development. Precast elements made at Aurobindo's state-of-the-art precast plant in Hyderabad are used in all their office and retail projects, including Galaxy, a newly completed 105-meter luxury office tower that stands tall in the heart of Hyderabad's HITEC City in India.
Since its incorporation in 2016, Aurobindo Realty & Infrastructure Private Limited has set out to be recognized as a leader and a reputable player in the construction industry in India by striving to provide innovative, modern and healthier spaces for their customers. The company aims to realize its vision and make notable footprints in India's real estate industry, expanding its branches in residential, commercial retail, and hospitality sector.
Sustainable cities using precast
Precast elements made at Aurobindo's state-of-the-art precast plant in Hyderabad are used in all their office and retail projects.
In addition to the clear advantages offered by precast technology, Aurobindo is also aware of the many environmental benefits of using precast. Sustainability in construction is of utmost importance.
"First of all, there are less noise and air pollution at the construction site. With precast technology, a large amount of embodied energy can be saved. Precast concrete is also completely recyclable, making it an environmentally-friendly choice," a senior manager from Aurobindo points out.
In today's India, architects, city planners and government, enterprises and construction firms are working together to create the sustainable cities of tomorrow. The international green building rating system, LEED (Leadership in Energy & Environmental Design) certification, is increasingly important. Construction projects that use precast technology can more easily meet the LEED certification criteria.
Raising the bar with Galaxy tower
Aurobindo's newly completed 105-meter luxury office tower, Galaxy, stands tall in the heart of HITEC City, towering over the Hyderabad skyline. The elegant glass facade and sleek design give the robust structure a modern look.
Galaxy has set the record as the tallest commercial office tower built with precast technology in India. It is Pre-Certified with LEED v4 Gold Rating by the U.S. Green Building Council (USGBC). Within Galaxy, a LEED-rated Green Office system is in place, to promote sustainable cities & communities while also helping tenants achieve their sustainability goals.
The environment-friendly and sustainable design generates feel good energy throughout the building. The facade, equipped with smart detectors, helps regulate heat while letting in vast amounts of daylight.
Because of the smart features in the building, it consumes less energy and natural resources, creating environment-friendly workspaces. For example, there's a rainwater system that captures 100 percent of storm water runoff from roof and non-roof areas. Collected water is then reused for domestic purposes and to refill the aquifer. Low-flow plumbing fixtures lower indoor water consumption by 40 percent. To reduce the demand on the potable water supply, treated water is used for maintaining the landscape, flushing toilets and cooling water requirements.
The best-in-class precast technology used in the Galaxy building opened new design possibilities for architects and engineers, allowing for the construction of unique commercial buildings that stand out in terms of architecture and quality.
Another award-winning architectural masterpiece built with the same precast technology, Orbit, is already rising to transform Hyderabad's skyline once again.