Back to Blog Front page
On the route towards more efficient hollow-core slabs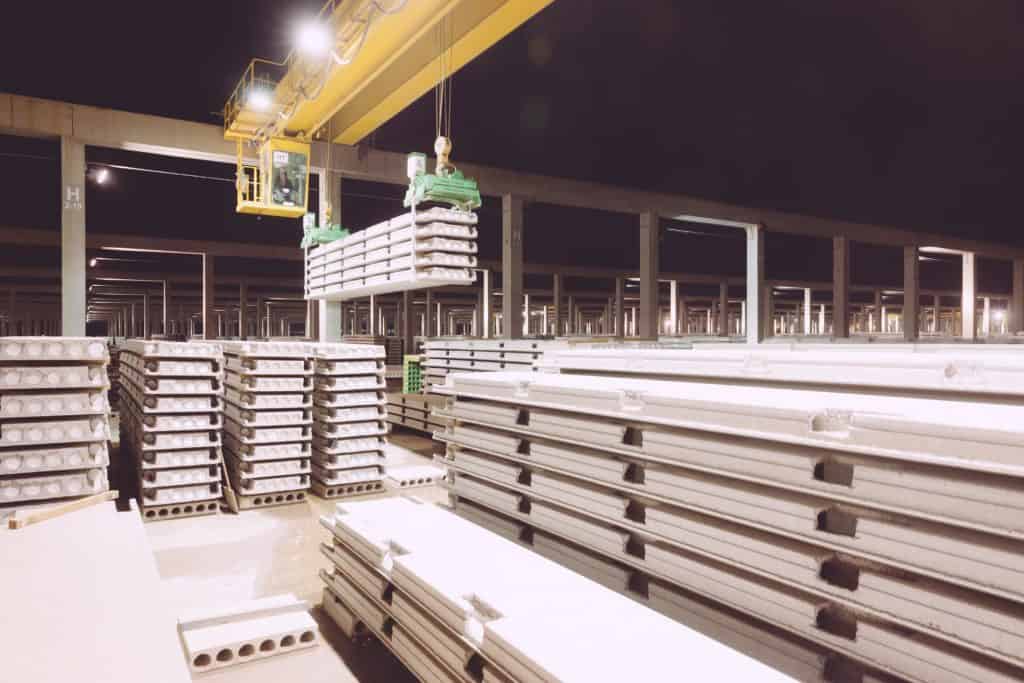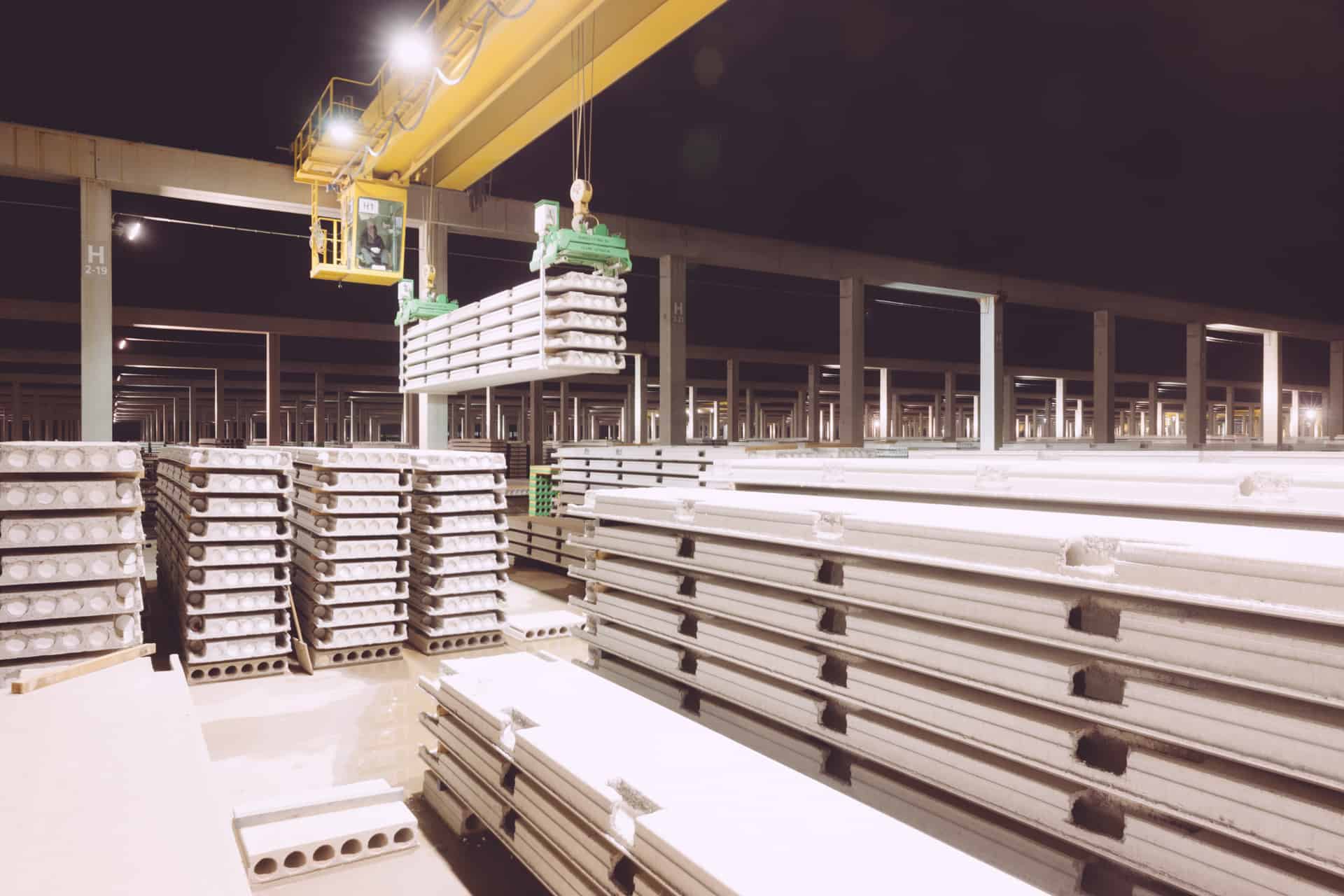 Whether you are stepping into the hollow-core slab business or have been producing them for years, there is always something new to learn. First, this blog describes the development of precast hollow-core slabs into one of the most popular flooring materials in the world today, after which the benefits of digitalization and networking to production efficiency are pondered. Continue reading if you want to broaden your hollow-core slab horizons.
Long development of precast flooring
The history of precast concrete flooring dates back to the First World War (1914-1918), as the innovations at that time have set the base for hollow-core slab production. The year 1935 marked the first-ever hollow-core slab casting even though back then pneumatic cores were in use. As the slabs and their production techniques were developed further, their popularity started to grow rapidly during the post-war housing boom. (Goosey, 2019).
Since 1960s hollow-core slabs have been tested and researched for durability, safety and efficiency by several organizations, for example, VTT the technical research centre of Finland and TNO in the Netherlands. All the tests have guided the development of hollow-core slabs into a secure and safe building solution. 70s and 80s were the most intensive research periods, because the use of hollow-core slabs became increasingly popular during those decades. Of course, hollow-core slabs are still constantly researched further in the light of new innovations.
Therefore, hollow-core slabs have a long development pattern that has resulted in commonly used industry standards. For example, European standard EN1168 describes requirements and specifies minimum tolerances for prestressed or reinforced normal weigh concrete hollow-core slabs. It's worth noting that standards and requirements are often location-specific. They are beneficial for designers and manufacturers, because they set frames for hollow-core slab production and construction. Moreover, decades of research have resulted in detailed instructions on how to most efficiently produce and construct with hollow-core.
It is estimated that over the years, 1,000,000,000 m² = one billion square meters of hollow-core slabs have been installed in Europe alone. Thus, the slabs have proven their safety and efficiency in real life as well as through varied tests. Currently, they are used around the world – from cold Northern winters to hot Southern summers, in seismic zones and hurricane prone regions alike. The many benefits that hollow-core slabs possess, and about which I wrote about in my previous blog, enable such wide variety of usage.
Skandinaviska Byggelement is a part of PEAB Group and a newcomer in the precast business. In spite of that, their hollow-core production plant in Hallstahammar, Sweden, is one of the most modern precast factories. They actively use digital production planning solutions such as Elematic FloorMES.
Digitalization
To construct safe and sturdy buildings, one must be able to design and manufacture high quality hollow-core slabs, which match design and construction site requirements. In the past it was common to draw designs by hand, conduct reinforcement calculations through excel sheets and exchange information in printed format. However, digitalization has resulted in a paradigm shift in this regard.
Several programs have been invented to help designing and manufacturing precast buildings. Tekla Structures, used worldwide, is one of them. The program includes design, detailing and information management from all the way from conceptual planning to production, and beyond to construction site. What's more is that it's compatible with other programs that further support high quality precast production and construction.
One such tool is Elematic ELiSLAB 2.0, a smart software tool for reinforcement calculations, used by precast plants and design offices alike. The tool is designed to quicken efficient and reliable reinforcement strand calculations and designing slabs with openings and reservations. It is fully compatible with Elematic Plant Control system – that helps optimizing production and the use of resources.
Digitalization has also benefitted the actual production processes, because of automated systems that significantly enhance hollow-core slab production by optimizing and balancing production plans and schedules. I'm referring to Elematic FloorMES E9, a manufacturing execution system for supervising and planning precast floor production, which is a part of Elematic Plant Control. By using FloorMES, you will always have an access to real-time production information, because the system monitors the work process and compares it to the original plan. Thus, it is easier for you to ensure maximum possible use of the factory resources and capacity.
Together all the digital tools enable resource savings, decrease in human mistakes and enhanced quality, while providing real-time situational awareness for everyone: designers, precasters and construction site workers.
Networking
If you would still like to learn more about efficiently designing, manufacturing and installing hollow-core slabs, networking is a great way. National concrete industry associations can often be your first contact point when searching for national requirements. In a global scale, IPHA, The International Prestressed Hollowcore Association, founded in 1969, is an efficient way to get to know other precasters around the world. IPHA organizes technical seminars annually, where industry professionals reflect on the latest developments in designing with hollow-core. Networking can help you develop your business to a next level, and thus, we also organize events where you get to exchange views with other precasters.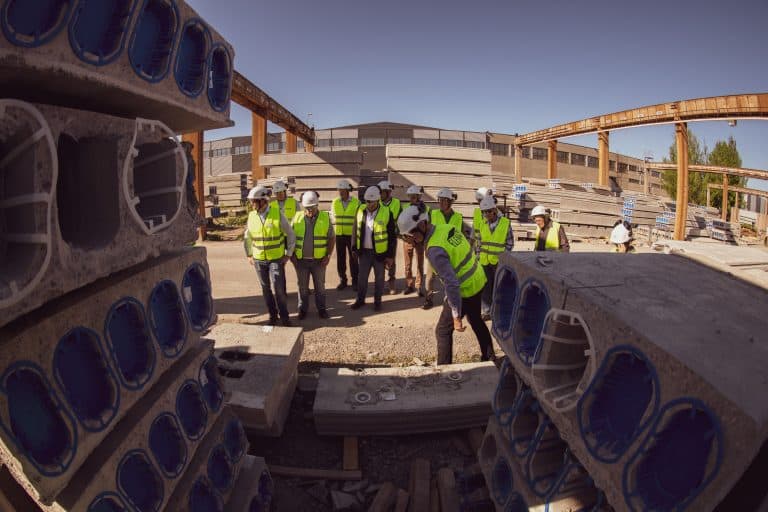 Of course, we and our large network of precast experts will also help you to the best of our knowledge. During our 60 years of existence, we have designed and participated to the setup of many factories around the world. This has provided us immense knowledge about precast hollow-core slab flooring production, which we will happily share with you.
Reference: Goosey, T. (2019). The history of IPHA 1969 – 2019.
Writer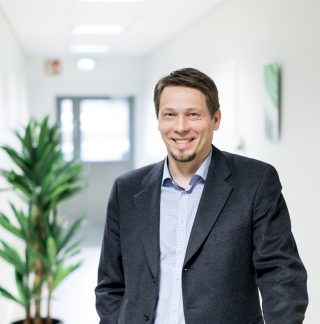 Jani Eilola
Product Director, Floor Technologies
Elematic