Back to Blog Front page
How to digitalize hollow core slab production?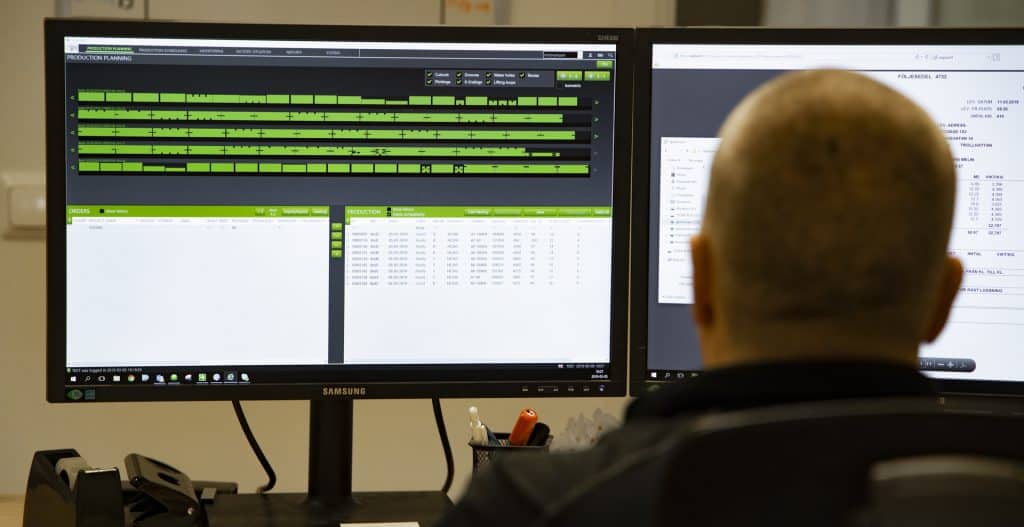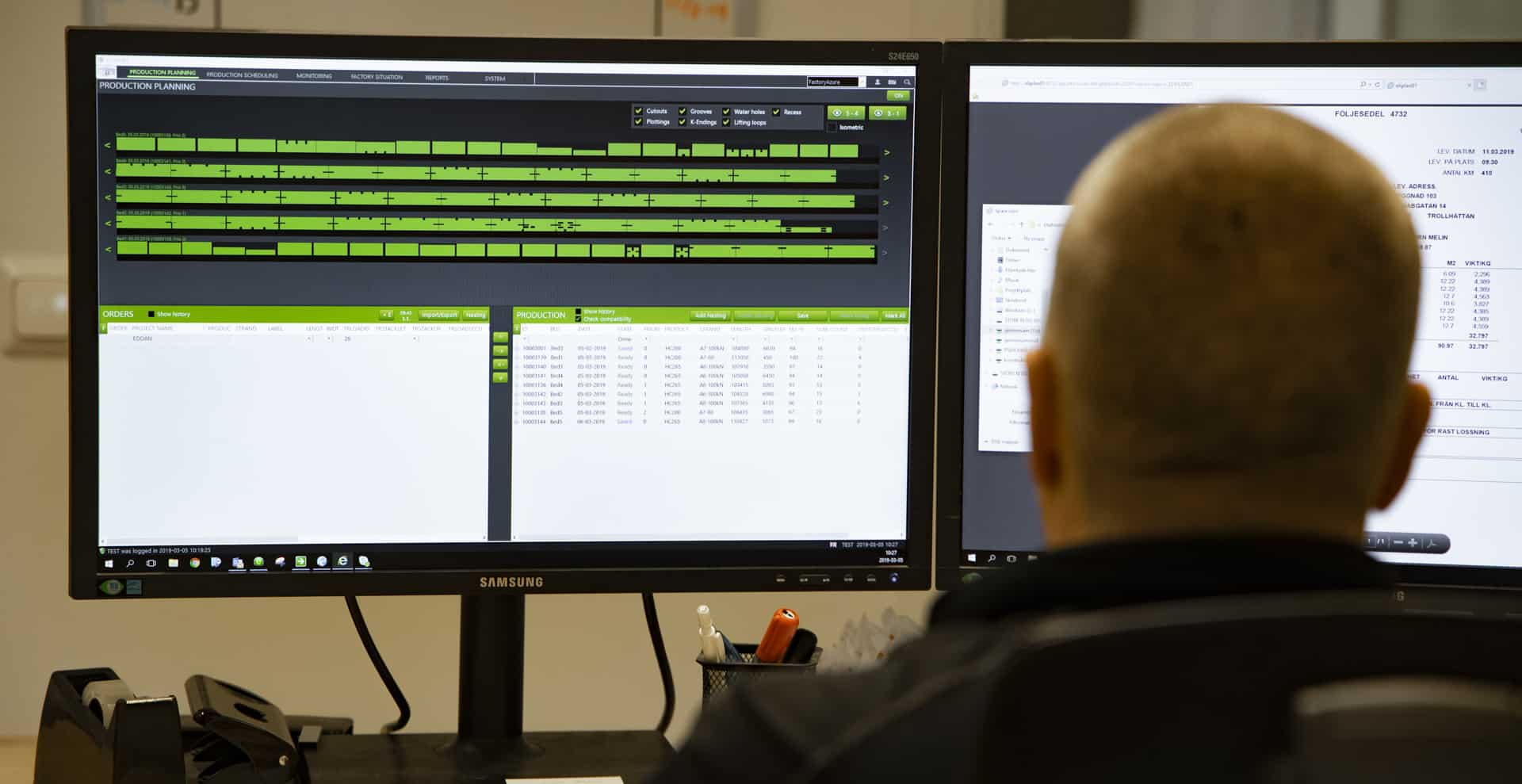 Have you thought about digitalizing your precast hollow-core slab plant? Do you know how it can make your production more efficient? Have you created a digitalization roadmap for your hollow-core factory?
The world has changed a lot over the past few years. Consider your daily life; you are probably using many digital items, such as a smart phone or a car. Precast production technology is not separated from other fields – you can benefits from digitalization. Let me introduce you some aspects of digitalization of floor slab production.
Digitalization is a broad concept
Think about it: instead of drawing by hand, we normally print out information or have it available on our smart phones. So why should hollow-core slab production be any different? You can make similar changes to your precast plant by utilizing new production technologies.
For example, let's take a look at slab markings. You have most likely encountered a situation, where you have had to throw away hollow-core slabs simply because they have been cut incorrectly due to a human marking error. This particular problem could be solved with an Elematic Plotter E9. It automatically marks openings, reservations and cutting lines.
However, what is needed to get the benefits of the Plotter E9? Most importantly, you need to know what kind of a slab is being produced and where the slab is on the bed. This, in turn, requires production planning to be in place and slab designs to be in digital format. Now the production can be optimized with the production planning tools. At the same time, digitalized production planning also creates the basis for further digitalization of the whole production process.
Start with one, expand later
Factory digitalization may sound expensive, but it's not, because the increase in cost-efficiency, product quality and decrease in human mistakes soon pay the investment back. Even a small digitalization step can bring many benefits and help the employees to get accustomed to the new digital production methods.
Most time-consuming phases first
I recommend starting by pondering what the most time-consuming processes in your production are, or if something creates problems repeatedly. For example, it may take a relatively long time to plan the production sequence with piles of papers. Furthermore, if a small change occurs in the production, the whole planning process needs to be repeated again. Waste of time. In this kind of a situation Elematic FloorMES, a manufacturing execution system for supervising and planning precast floor production – hollow-core slabs – is worth considering. With the program you can re-plan the production schedule quickly and efficiently. In addition, the system monitors the work process and compares it to the original plan.
After having the base for factory digitalization, it is easy to start digitalizing other processes; quality control, storage yard management and truckload planning, to name a few. What's common with all the digitalization steps is that they are designed for optimizing your precast production, enhancing the product quality, decreasing the possibilities of errors and making the whole production process smoother. For example, digital truckload planning enables you to deliver exactly what is needed, when needed, to the construction site. Thus, you avoid problems arising from incomplete or too early deliveries. Moreover, it helps in optimizing production and inner logistics of the factory accordingly.
From designer to the construction site
Not only does digitalization benefit the precast plant, but it also makes the erection work quicker and easier at the construction site. Hence, precast factory digitalization together with digitalized design and construction site processes create a seamless information flow from the designer to the construction site. In an ideal situation, all the information will stay available throughout the lifecycle of the building.
For example, Tekla BIM is a widely utilized design program, the information from which can be used for optimizing precast production. Elematic machinery, such as the Plotter, uses this information directly.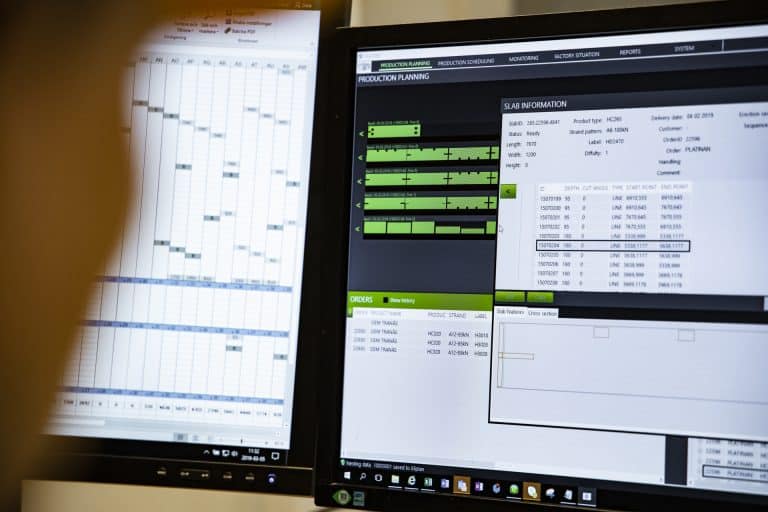 Start with one, expand later
After you have stepped into the digitalized world of precast production, it's easy to expand with Elematic. All our new software solutions are offered as individual modules. Factory digitalization does not happen overnight though. We recommend progressing and increasing efficiency step by step, at a speed that is suitable for your factory. However, every step taken should systematically lead you towards your digitalization goal. Of course, we are here to help you get started with your factory digitalization process and through the lifetime of your factory.
When you digitalize your hollow-core slab plant, you are not only enhancing factory cost-efficiency, but you will also better serve your customers. In addition, you will be at the forefront of the development of the whole construction industry. Seamless information flows are the key for rapid, efficient and sustainable construction.
Writer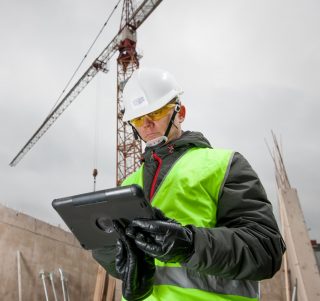 Jarkko Salmensivu
Product Director, Software & Automation
Elematic
Let others enjoy this blog too
Related products