Back to Concrete Issues Front page
ELiSLAB 2.0 adds to your peace of mind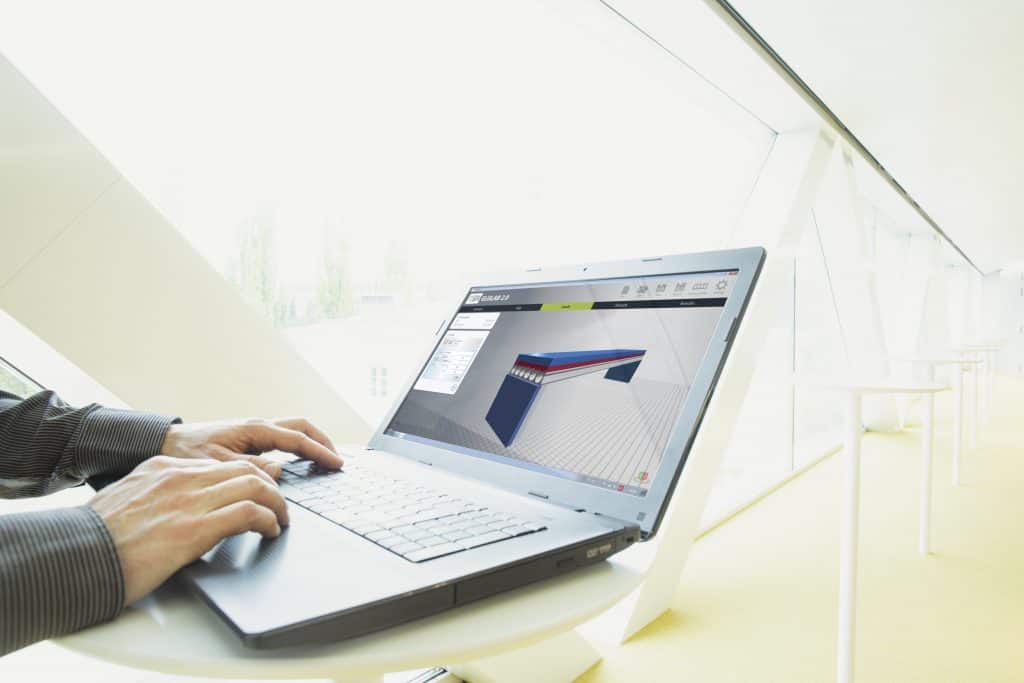 The Elematic ELiSLAB 2.0 is a smart, stand-alone software tool to calculate reinforcement needed for hollow-core slabs. It was designed for use at precast plants and design offices alike.
With ELiSLAB, no time is wasted by going back and forth between different programs and documents. Everything required for efficient reinforcement calculation is there – from load, stress and strand calculations to the handling of the topping process, including calculation of cracking and bending moments, shear force and deflection. Loading can be modelled as an area load, a linear load, a trapezian load or a point load. All calculations are quick to do with factory-specific settings.
ELiSLAB makes adding openings and reservations of different shapes to the slab simple. Once the opening is placed at the correct position, the program takes into account the possible need to cut strands and automatically calculates the optimal combination of strands, according to given loads and the factory-specific design and production rules. This helps you avoid overusing strands which translates into considerable savings in material costs.
ELiSLAB 2.0 is a very reliable calculation tool. It has been approved for use by The Finnish Concrete Association and adheres to requirements for safety and trustworthiness of design and calculations of hollow-core slabs.
ELiSLAB features:
Secure calculations
Clear and simple user interface
Visual demonstration of results
Detailed reports
Positive user experience
Do you have questions? Please contact us.