Back to Concrete Issues Front page
Top three points when a service visit makes your day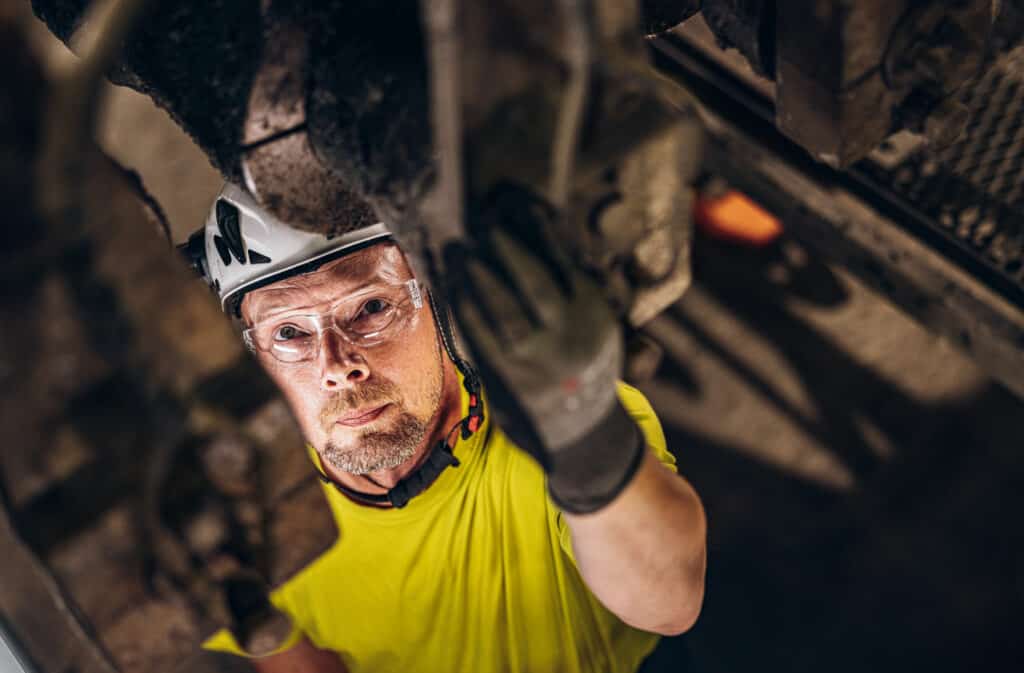 Customer Support Engineer Janne Elomäki shares three most common points when you will save time and money by booking a service visit.
Training for personnel
"Usually, the company goal is to produce as much as possible, without machine breakdowns and at the same time keep maintenance costs as low as possible. To be able to do that, you need to have knowledge of different machine parts, how long they will last, and when those should be changed to avoid unnecessary work. Without previous experience it is hard to decide which parts you should have on stock to avoid long production stops in case of machine breakdown.
When there are changes in staff there are changes in know-how. A lot of information leaves the factory and training is needed for the new mechanics or people responsible for maintenance. In many countries, it is common that contracts are made for only one or two years, and work rotation is quick. We train the team when needed."
Repairing old machines and solving problems
"Sometimes a part is worn or broken in old machines and the factory staff doesn't know how to fix it because that specific part needs to be changed rarely or because the technology is not familiar to them. That's when we step in. We have mechanic spare and wear parts available for old machines and they can be repaired. Automation for old machines is another thing."
Automation updates
"When the automation components become outdated, we install the new system and make sure it works. A lot of Elematic hollow core machinery has been sold since the 90s and those old machines are still running. There are no longer spare parts for older automation components available, so the control systems need to be updated."
There are also individual cases when the factories have challenges with the precast product quality. Janne and his colleagues help to solve the case and find out whether the cause of the problem is the machinery, concrete consistence or mix design, training, or processes. The maintenance work can be done at the factory or as a remote service.
"For example, concrete mix design can be perfect in theory, but in real life it won't flow well or get compacted properly inside of the extruder because the shape of the rough aggregates is not suitable for the machine. Our experts can help to adjust the mix design to right direction."
What does a service visit include?
"During the visit, we check the machinery together with the mechanic or the person in charge of maintenance at the factory. Based on this, the customer will receive a report which indicates the machine maintenance needs and a recommendation for spare and wear parts to be kept in the factory storage," says Janne Elomäki.
"We plan the visit together with the customer, go through the status and send the most suitable person to visit the plant – quite often it is the same person year after year. A service report made during our service visit is valuable for the factory managers and personnel to hear an external view of how things are going in production, is there a need for machine maintenance, and how to ensure that operations keep running as intended."
LEARN MORE ABOUT SERVICE VISITS
Do you have questions? Please, contact us!