Back to Concrete Issues Front page
Shaping Estonian city lines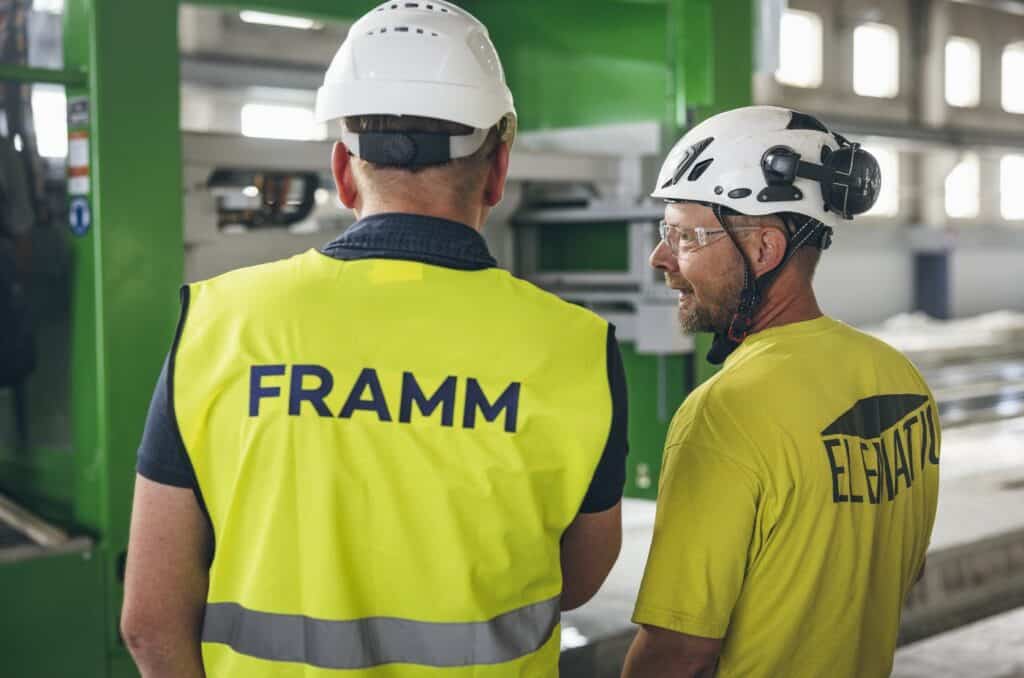 For Estonian concrete manufacturer Framm, service agreement with Elematic ensures smooth production and happy customers.
On-time delivery, quality and flexibility are Framm's key promises to their customers. Established in 1990s as Talot, Framm has grown in 30 years to practice its mission: shaping the Estonian concrete market. Now the company is the largest manufacturer of concrete products in the country.
"We offer concrete walls, blocks, stairs, hollow-core, ready-mix concrete, anything made of concrete," says Ingemar Grigorius, Production Manager at Framm. Currently the company employs 400 people and makes close to 40-million-euro turnover. Framm's customers are mainly Estonian construction companies and biggest Scandinavian construction companies.
Grigorius says that a lot of apartment buildings, houses and quite a few towers are being built in the country. The construction industry saw a huge growth in the Estonian market between 2010­–2020. The European Construction Sector Observatory's report informs that turnover in the broad construction sector reached 10.2 billion euros between 2010–2018. The covid pandemic and shortage of labor and skills have an impact on the industry development, but the outlook is bright and big investments have been made to create high-quality living environment in Estonia, according to the local government's 2035 vision, and this is good news to Framm.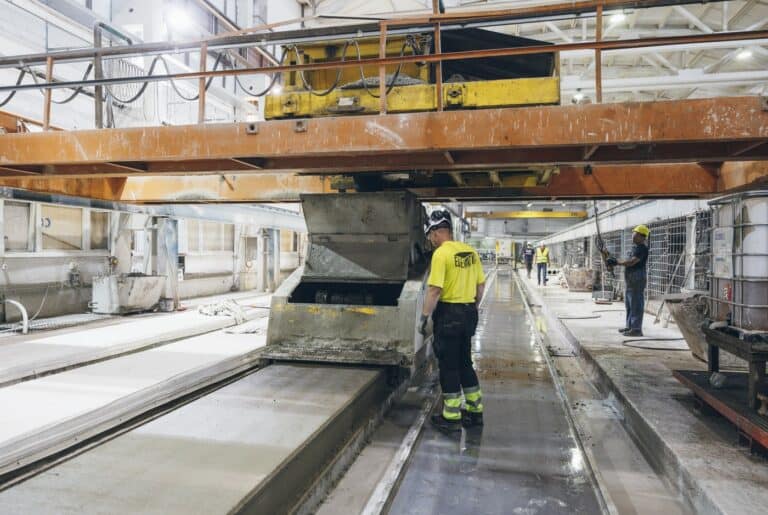 Proactive maintenance saves money
Framm has a large family of Elematic machinery: the first machines were bought in early 2000s, and they are still operating flawlessly. "I'm not even sure how many Elematic machines we have," Grigorius laughs, "but there are many. All of them are running smoothly and help us to keep our quality and delivery promises to our customers."
The most recent addition to Framm's machinery was the Elematic saw P7. Grigorius says the team is really happy with it.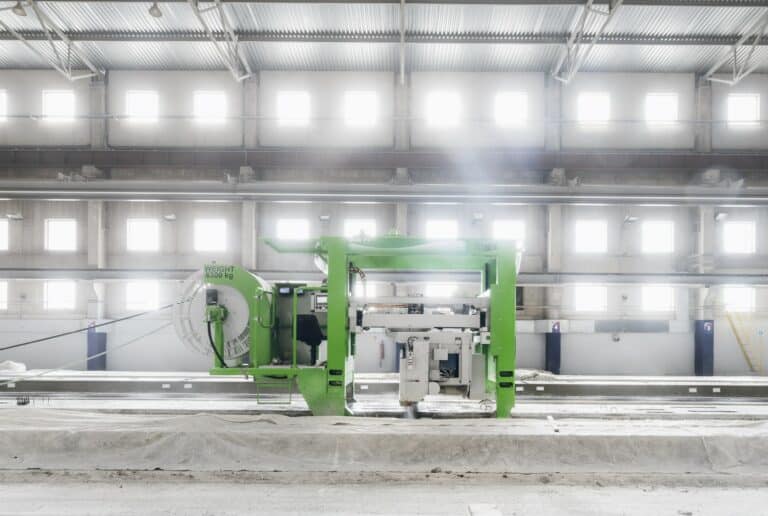 One crucial thing for Framm's team is that there is service available for the machines the company buys. Framm has a service agreement with Elematic, which means they get regular service visits and reports on their production and machinery.
"During the visits, mechanic checks the machinery and quality and gives us advice on what spare and wear parts to order and suggests how we can improve our processes and profitability. Written feedback helps us and our mechanics a lot because we can avoid machinery stops," Ingemar Grigorius explains. Proactive maintenance also saves money, because the production can run every day and maintenance procedures can be planned. Grigorius adds their product quality is high thanks to regular maintenance.
"Elematic people are professionals, there are a lot of skilled mechanics. Service, delivery times and machinery are good. If I'd have to rate the Elematic service 1–5, I'd say it's a 5."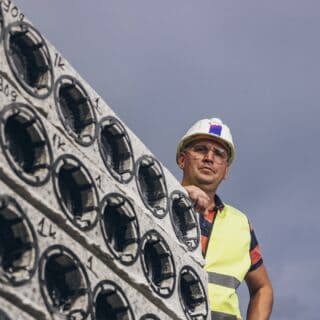 Ingemar Grigorius, Production Manager at Framm
Elematic people are professionals, there are a lot of skilled mechanics. Service, delivery times and machinery are good. If I'd have to rate the Elematic service 1–5, I'd say it's a 5.
What does a service visit include?
"During the visit, we check the machinery together with the mechanic or the person in charge of maintenance at the factory. Based on this, the customer will receive a report which indicates the machine maintenance needs and a recommendation for spare and wear parts to be kept in the factory storage," says Janne Elomäki, Customer Support Engineer at Elematic.  
"We plan the visit together with the customer, go through the status and send the most suitable person to visit the plant – quite often it is the same person year after year. A service report made during our service visit is valuable for the factory managers and personnel to hear an external view of how things are going in production, is there a need for machine maintenance, and how to ensure that operations keep running as intended." 
Want to learn more about a service agreement? Contact us!