Back to Concrete Issues Front page
Precast concrete walls bring buildings to life in any shape, form, or pattern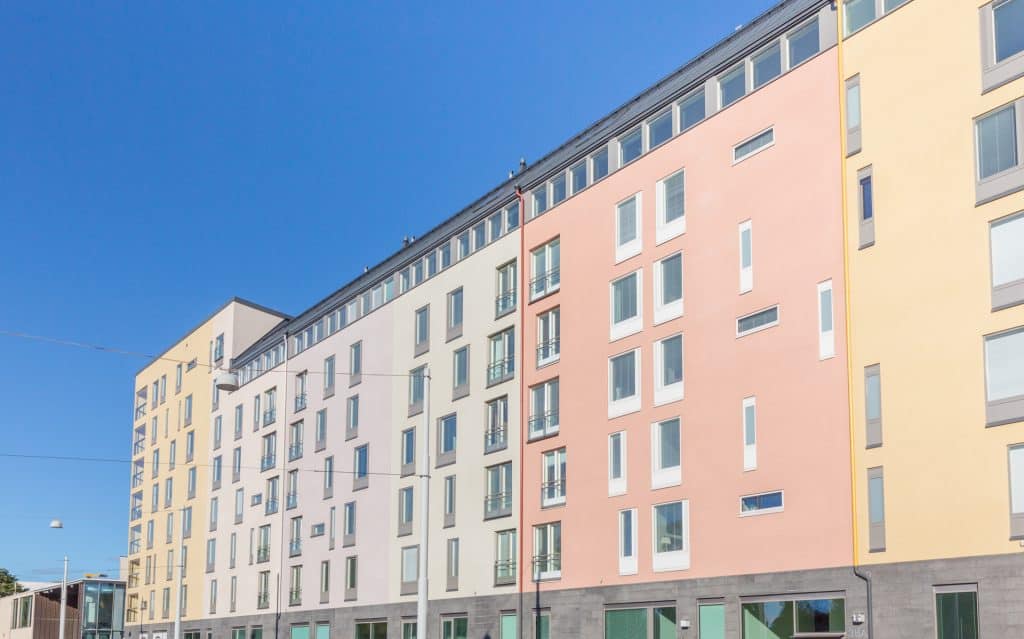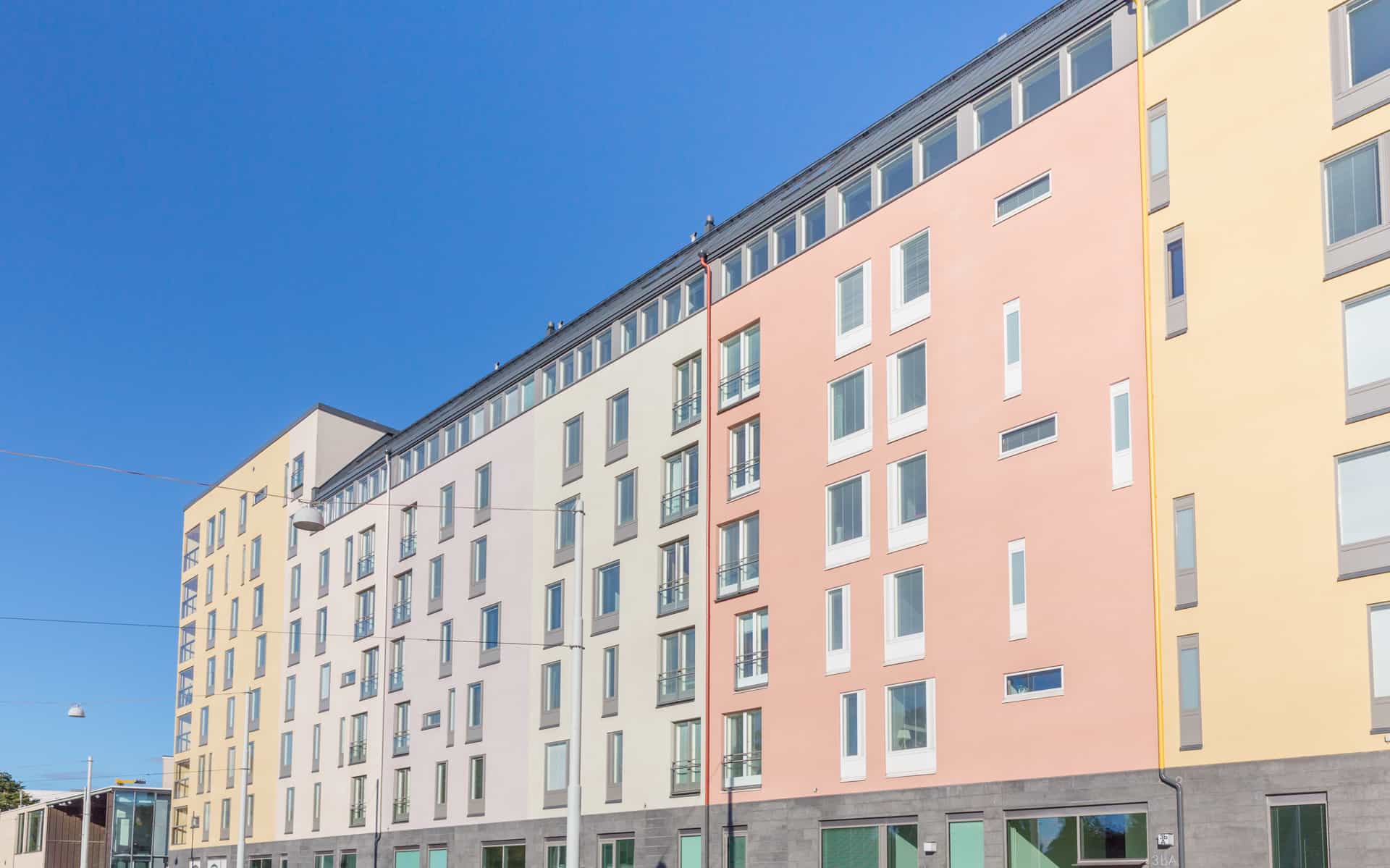 Precast concrete facades bring buildings to life.In addition to increasing the speed, cost effectiveness, and quality of construction, precast wall technology offers endless possibilities in terms of look and design.
Constructions for harsh weather conditions
Precast sandwich walls enable the strict requirements for thermal insulation to be met. Concrete structures have great insulation qualities, keeping the building warm in cold weather and cool when it is hot, stabilizing the moisture and temperature inside.
For the precast facade, a calculated age can be defined. In real life, and in the conditions that the material is designed for, a precast facade can last up to 200 years. "The facades tolerate harsh weather conditions, including sub-zero temperatures combined with salt strain, and long rainy seasons," explains precast professional and consultant Arto Suikka.
Endless possibilities with different surface treatments
To complete the look of the four precast concrete wall panel types — sandwich, plastered sandwich, inner layer, and cladding panels — there are virtually limitless possibilities for the surface. The cement can be white or grey, and the color and size of the aggregate make a difference. Different colors, pigments, and paints can be added. The shape and surface of the precast concrete molds have an effect on the look: the mold can be made of timber, steel, plastic, rubber, or fiberglass, each material giving a unique finish.
Eye for architectural details
"Concrete facades allow for different surface treatments: wood or steel trowelling, rolling, brushing, and several types of washing can be carried out when the concrete is fresh," describes Suikka. A Finnish innovation — precast walls with graphic concrete patterns — can be manufactured by placing a printed membrane into the mold.
Polishing, hammering, acid etching, and sand blasting can be applied to hardened concrete. The precast walls can also be coated with plaster or paint, brick, ceramic tiles, or natural stone.
In addition to the surface finish, there are several ways to give the facade a unique look. In plastered sandwich walls, the facade seams are not visible. Joints can be hidden by designing the positions of windows, balconies, and doors so that they break the lines, utilizing the discontinuities. The joint form and profile can bring the desired look, and horizontal or vertical lines give the facade character.
"There are virtually no limitations to the shape of the molds — even curved walls can be manufactured," says Suikka. As an industrial building method, precast concrete is superior to any other facade construction as regards freedom of choice. Elematic continuously shares knowledge in order to ensure that architects, designers, and the building industry around the world are aware of the effective ways to manufacture quality precast concrete facades with an outstanding look.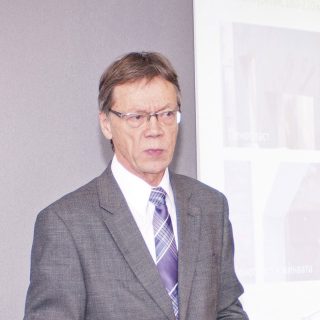 Arto Suikka, M.Sc. (Civil Engineering) has been involved in precast concrete technology in various professional positions in the industry, and has worked with Elematic's R&D and international sales for almost 35 years. He has been active in both international and domestic concrete associations, and is currently acting as a consultant.
Examples of functional facades
A black precast wall inside with a surface shaped for an optimal acoustic experience in a music hall in Kristiansand, Norway
Sandwich wall panels used as facades in wood drying plants with a relative humidity of 100% inside the building
Massive wall panels used as acoustic barriers with a surface designed to absorb traffic noise