Back to Concrete Issues Front page
Moving forward with Molin Concrete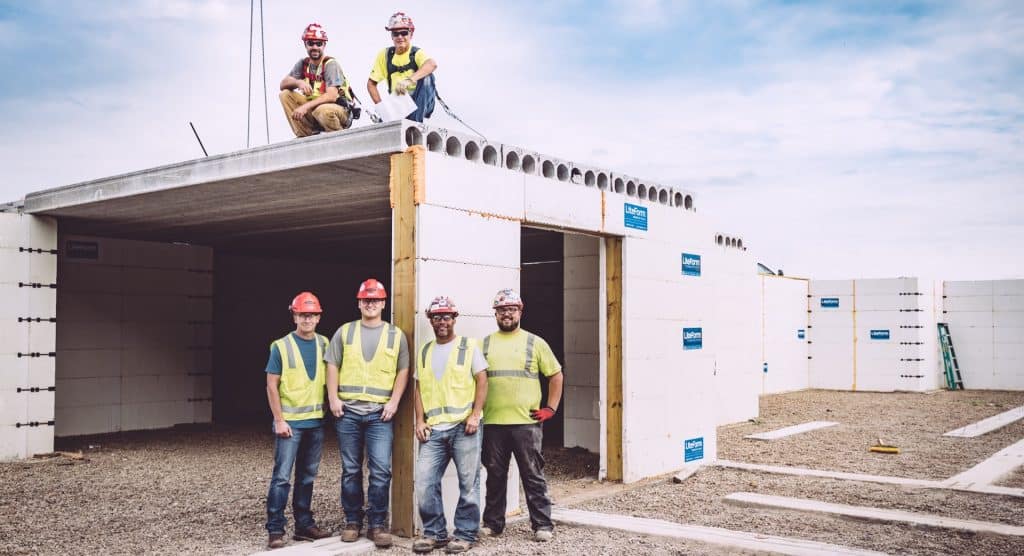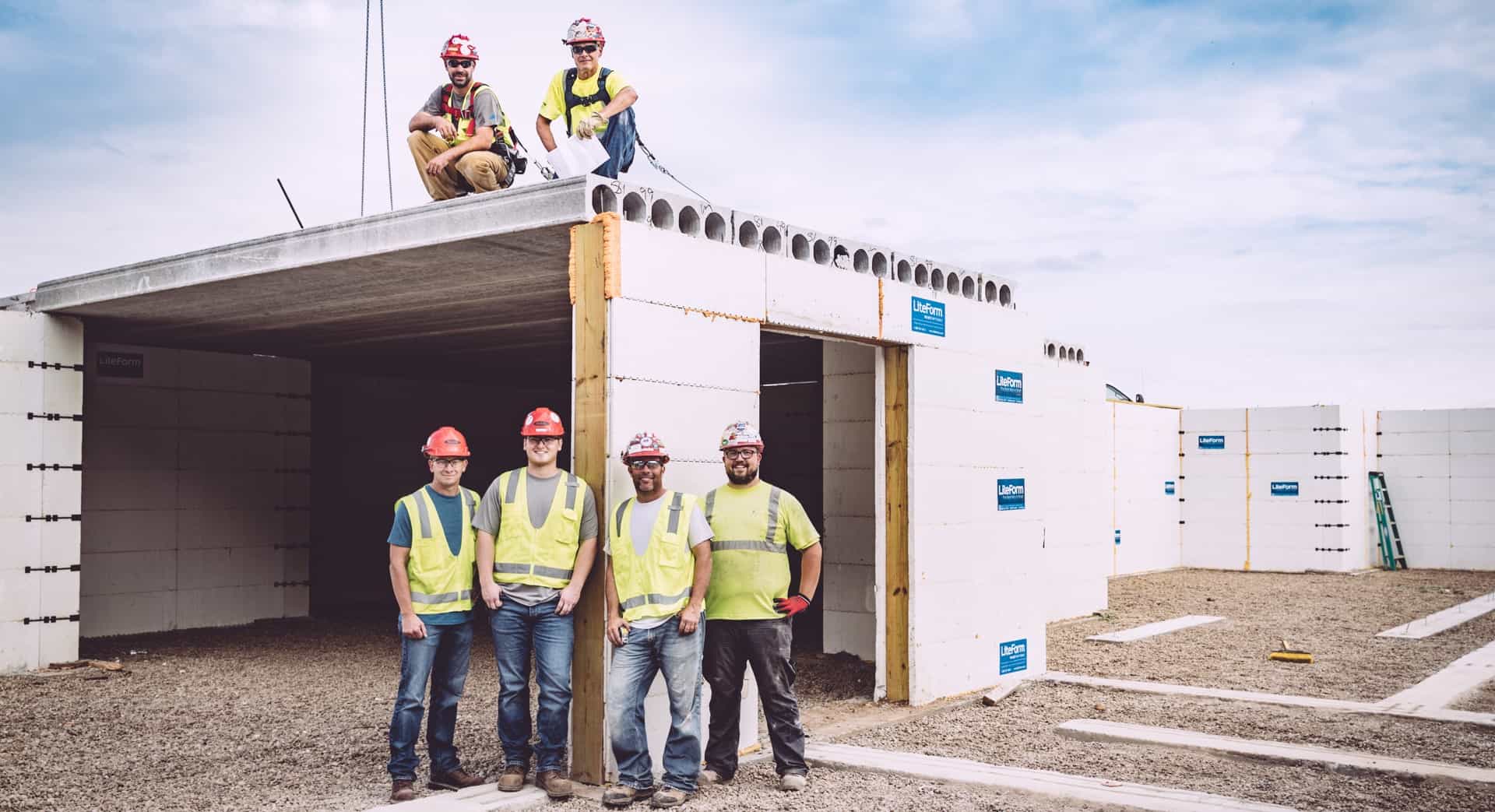 Founded in 1897 by Swedish immigrant John G Molin, Molin Concrete Products Company has grown from its humble beginnings into a USD 75 million company that is 100% employee-owned.
Molin Concrete Products Company traces its beginnings to a limestone delivery company founded by Swedish immigrant John G Molin. Having acquired the rights to a limestone quarry, Molin and others in his employ would bring the hand-cut blocks by horse and wagon to building sites where contractors were laying stone foundations.
Today, Molin operates across the Midwest out of a 125,000 square-foot production plant in Lino Lakes, Minnesota, where it manufactures structural precast products. The company offers two different types of hollow core, made with Elematic extruders as well as with wet-cast. Moreover, a facility in nearby Ramsey produces structural and architectural, insulated and uninsulated wall panels as well as veneer panels.
An integral part of the building system
Dan Bible, President and CEO, sees a future of possibilities ahead for Molin. "Our market is very underserved for multi-family residential units. This is an opportunity for the precast market to continue to grow, particularly since there's a real shortage of skilled tradesmen in the construction industry. Building with precast means, we need less people on site compared to a block building or a steel structure."
Hollow core production is an integral part of Molin's building system. The Elematic hollow-core plant, in use since 2002, was an investment to answer a need for a hollow-core slab type of product that was able to withstand the engineered loads of today's designs. The plant consists of six 48"-wide and 440'-long beds producing 8", 12", 16" with different cross-sections. The production rate of the plant is a single shift.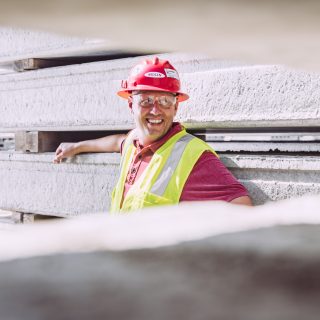 "Elematic delivered our six beds, four power units, multiple nozzles that include different cross-sections – 12" heavy, 12" light, 16" light, 16" heavy – and the batch plant, pretty much the whole factory except for the exterior walls," Dan Knudsen, Lino Lakes Plant Manager, explains.
"We started the plant with only a couple of power units. Over the years, we've added two more power units and additional nozzles to expand the product line. We've also purchased the new S5 saw, a new preparer unit, a brand new E9 power unit and a new 8" split nozzle."
"Automation is part of the plant set-up. Once the batch plant is put on automation upon start-up, it can make 2-yard batches all most of the day without the need to go up to change the mix design. The gantry system runs on automation as well. The gantry will meet the shuttle and take the product to the two extruders that we have on the beds," Knudsen observes.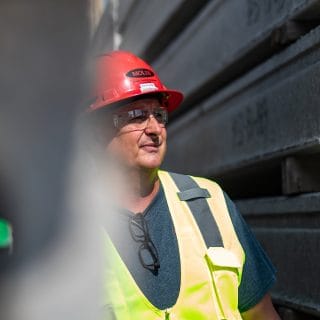 An excellent safety record
Bible attributes much of Molin's success to the people they employ. "I am very proud of the fact that Molin Concrete Products is a 100% employee-owned company under the Employee Stock Ownership Program (ESOP). This makes an excellent retirement vehicle for employees and is also something that keeps the workforce engaged. All of our staff employees have some skin in the game. The company's profitability and success matters to them because they're part-owners of the company."
A key part of measuring the company's success is in ensuring the safety of everyone. Six years ago, Molin appointed its first Safety Director and the Safety Department now has three people employed. Bible emphasises however, that in Molin, safety is part of everyone's job description. "We work in a heavy industrial environment in the plants, and in the field, workers are exposed to considerable risks as well. We truly do want everyone to go home in the same condition they came in," Bible reiterates.
Knudsen is also impressed with how Elematic integrates safety into its equipment. "Safety in Elematic equipment is built into the equipment itself. There are sensors and laser eyes installed that will stop the gantry if there's a person or object within six feet to make sure that nobody is struck by the equipment. The gantry unit and the shuttle communicate with each other via computers and through sensors to stop them in case there's a problem."
Bible says that the hollow core plant is one of the safer departments in Molin, an observation that Knudsen shares.
"After 16 years of operations, we have had no safety incident related to the equipment itself," Knudsen points out.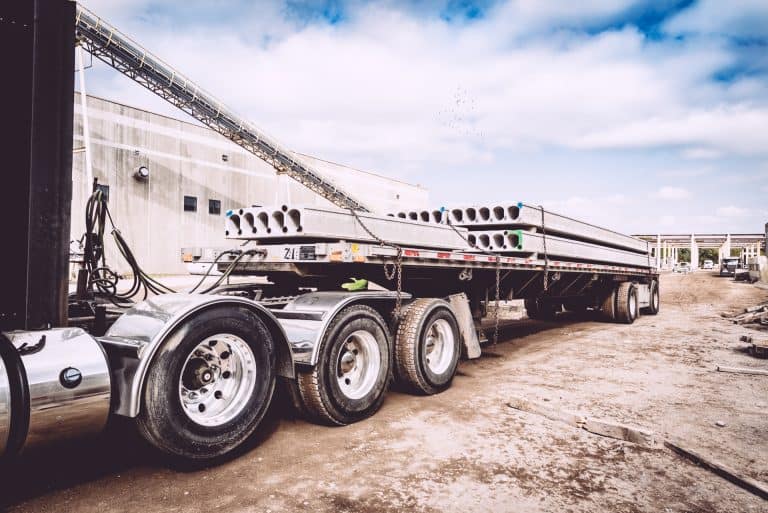 Quick and timely service
Another advantage of partnering with Elematic that Knudsen cites is the customer service. "We know we can get hold of the service people and the answers we need by phone or email very quickly. Their representatives in Wisconsin have been very responsive whenever we've needed assistance."
He adds that Elematic machines have performed very well in production. "We know the product that the Elematic equipment delivers are is going to be what the customer needs and pays for. Of course, the equipment has maintenance needs but when the machines are running, they run very well and provide a very solid product. We're very proud of the equipment itself; we keep it very clean, and well-maintained."
"Elematic has the best hollow-core equipment on the market. I would wholeheartedly recommend it to anyone who's not in our marketplace," Knudsen quips.
Molin Concrete's Hollow Core Division
Molin Concrete Products specializes in designing, manufacturing and installing precast concrete components for projects across the 7-state Midwest region in the US. The company's main products include hollow core slabs, prestressed beams, precast columns, stadia as well as architectural and structural wall panels.
Molin's hollow core production line was delivered by Elematic in 2000.
Average annual production: 2 million sq ft
No. of employees: 8
Production hall area: 36 000 sq ft
Storage area: 160 000 sq ft
No. of beds: 6 beds, 48" x 440'
Elematic machinery: Extruder EL900E; Saws EL1300A, EL1100, EL508 and S5-400; Preparer P7 and EL400; Plotter EL480; Concrete distributor; batching and mixing plant
Software: Elematic EliPlan