Back to Concrete Issues Front page
Good products, reliable services and an excellent worldwide reputation won BSBK's heart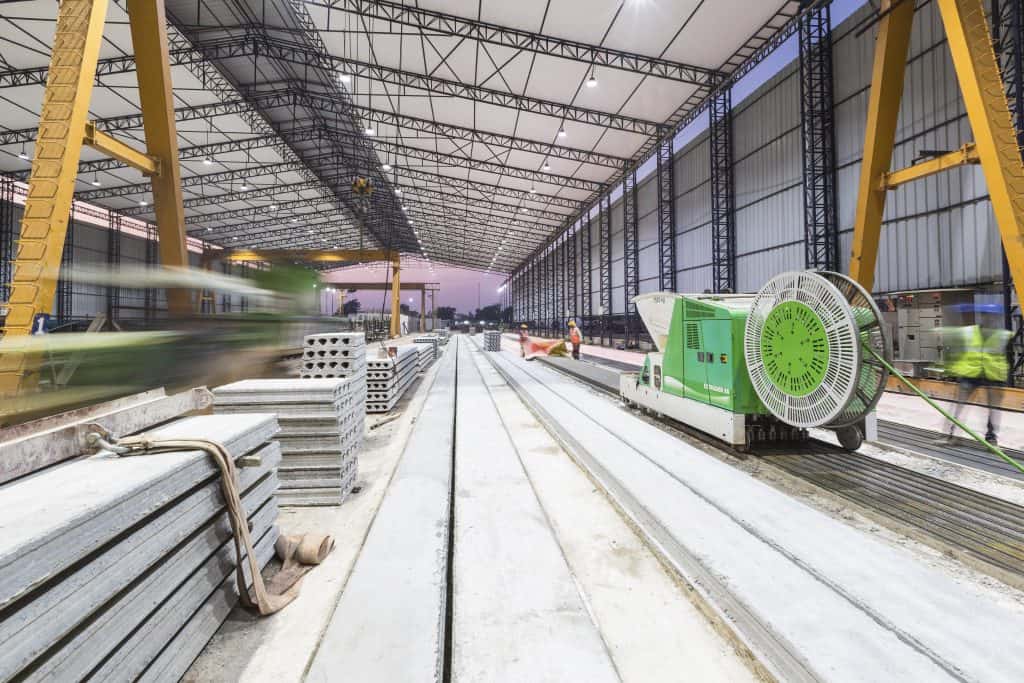 Elematic SEMI precast plant provides solutions for India's unique construction problems.
One of India's best-known construction companies, BSBK Group, chose precast to help it complete a large-scale government housing project cost-effectively and in record time.
India's housing shortage is rarely out of local headlines these days. And no wonder: thanks to rapid population growth and urbanization, India currently has a shortage of 2.8 million housing units.
The local government has taken note of the problem. To combat the issue, Prime Minister Narendra Modi initiated an affordable housing scheme called Pradhan Mantri Awas Yojana, PMAY, under which the central government aims to provide housing for all, particularly the poor, by the year 2022.
The capital city of Chhattisgarh state, Naya Raipur, is the country's first green-field city and one of the nation's best-planned smart cities. It is also one of the locations where the government has decided to use precast technology to construct 40,000 housing units for the lower income segments.
The first tender of 6,300 housing units was awarded to the Indian construction company BSBK Group.  The winning tender needed to be able to design the building, infrastructure and complete the project as a whole.
Tight timeframe
The 99-year-old company has executed a wide variety of projects in civil steel engineering, industrial and public buildings, hospitals, roads and bridges.
But the Naya Raipur project was unique in many ways. The project had a time frame of just 36 months.
The project looked challenging but BSBK knew how to solve it.
"This is a turnkey project that includes the design and construction of the building along with the associated facilities," said Shirang Gupta, Business Development Executive at BSBK.
"Seeing the quantum of construction required and the short time frame we decided to go for precast technology," he added.
"You have to construct so many houses within such a short time period, so the huge labor requirement of traditional construction is not possible. Secondly, there's the issue of quality: compared to conventional systems, the quality of precast technology is much better," V.R. Chetty, Vice president, BSBK Group, points out.
Convincing needed at the early stage
Winning this affordable housing project was not particularly easy. Even though precast technology had gradually gained acceptance in India in recent years, neither the employees of BSBK nor the authorities knew much about precast.
To obtain factual and comprehensive information about precast technology, BSBK attended seminars and international exhibitions and went to actual factories and construction sites to see and understand the type of machines available for this type of work.
"We compared everything, not only price, but quality, power and supply schedule, backup facilities, service facilities, availability of spare parts and so on. Is the type of plant and equipment suggested by the manufacturer were suitable for our climate? Is the power consumption for that equipment economical? Is the plant easy to operate? And can the plant and equipment be delivered in the required schedule? The equipment had to be set up as fast as possible."
Once everything had been checked, BSBK chose Elematic as its partner. Elematic understood BSBK's requirements and proposed a SEMI precast plant, which consists of SEMI floor and SEMI wall lines. The plant fit BSBK's expected budget and now produces precast elements as per BSBK's daily production requirements.
"In the field of precast technology and equipment, Elematic is a pioneer. The machines and services are very good. They have a proper technical support team." Mr. Chetty adds.
Usually it takes a minimum of 6-7 months to install and commission a precast plant. With such a tight time frame, the precast plant in Naya Raipur was installed in record time; the manufacturing of molds and machinery in India and Finland started in March 2016 and the plant was completed in August 2016.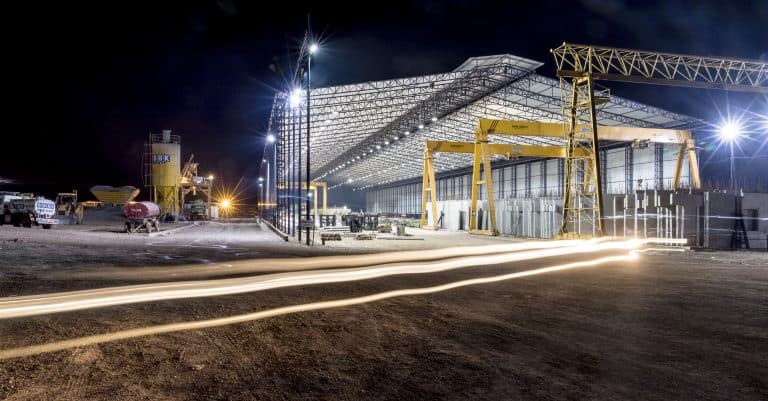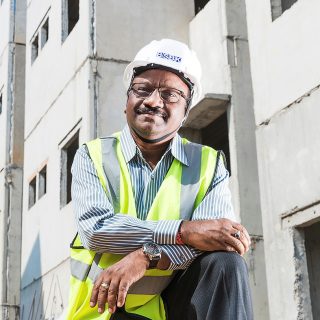 V.R. Chetty, Vice president, BSBK Group
SEMI floor and SEMI wall lines ideal for India
The plant at Naya Raipur is BSBK Group's largest, with a Elematic SEMI hollow-core slab line with 4 beds, an extruder and a saw preparer and a SEMI wall line with 20 tilting KVT tables, 15 mechanical tables, staircase molds, and casting skips. The total concrete volume produced is around 150 M3 every day.
"The SEMI Floor line is an ideal investment for starting precast construction because it does not involve much automation but still produces high quality wall panels," said Sandeep Sharma, Business Development Manager at Elematic.
SEMI lines offer an effective alternative that can efficiently produce up to 600 square feet per day, and production does not require in-depth knowledge from the staff.
Many large-scale housing projects such as the one in Naya Raipur come with a gamut of demands. One issue is cost, and investments in precast production equipment can add yet another burden to the project.
Future tech here today
The future of precast technology looks bright in India, and it may be able to help solve the country's housing crisis. Around 24 million houses are already planned for construction with precast technology.
BSBK too, is convinced of its advantages.
"We would like to set up more a advanced plant for precast technology, and to provide more jobs, so that we can expand precast technology in a proper way and gradually enter the private sector too," Chetty revealed.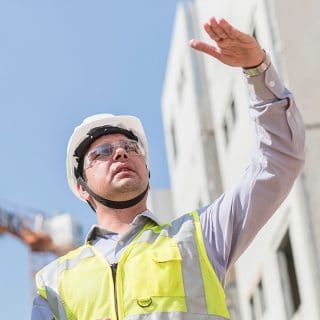 Sandeep Sharma
Business Development Manager at Elematic
ORDER OUR NEWSLETTER OR CONTACT US!