Back to Concrete Issues Front page
Better molds make better wall panels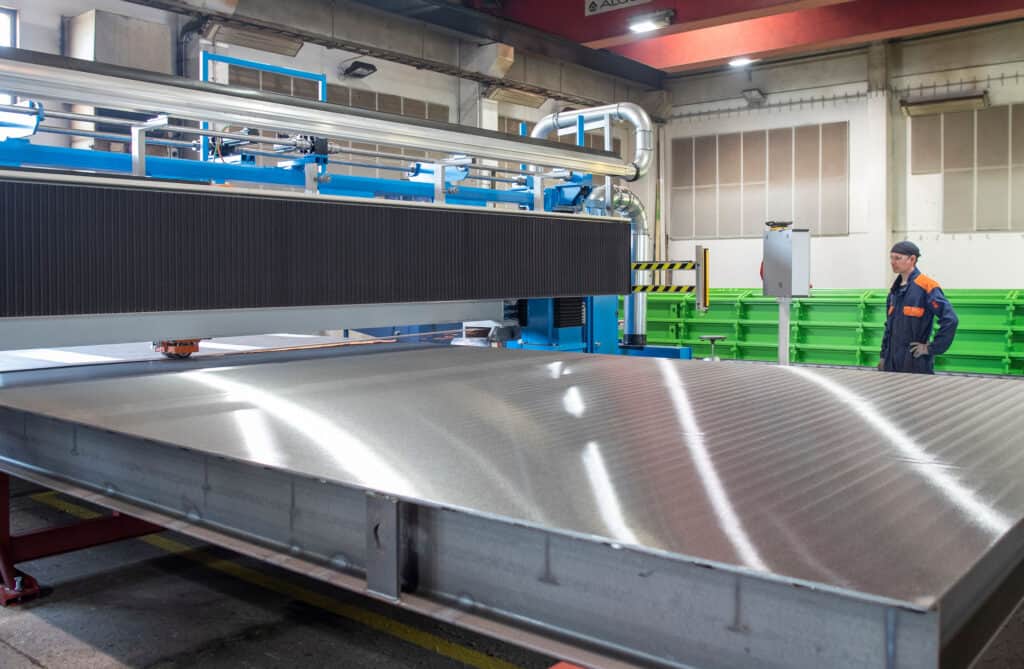 Precast concrete wall panels used in buildings today come in many sizes, shapes and with diverse surface finishes. Consistent quality panels can be made by using molds that are built with precision and skill from the best available materials.
Molds play a critical role in giving form and affecting the look of the wall panel. The variation in panel size, shape and surface finish depends on their architectural function and effect. High-quality molds can help achieve these while ensuring that the production runs smoothly and reliably.
Mold quality matters because any flaws in the mold will also be visible in the final product. Precast concrete wall panels today come with many types of surface finish – from raw grey to paint, dye, patterns, exposed aggregate or tile coverage. Any pits or unevenness in the mold can result in wavy panel surfaces that reflect light in a wrong way and thus undermine the desired architectural effect. Another problem that may result from using weak, low-quality molds are propeller-like twists in the panels that are costly or next to impossible to fix afterwards at the construction site.
A well-made mold helps to improve not only panel quality and consistency but also the efficiency of the production process itself. Molds need to be rigid, dimensionally accurate and uniformly flat over the whole surface area to produce straight, level and even panels. Strong molds that keep their form can be safely used in circulating lines without the risk of them bending and harming the product or even stopping moving on the line. This makes them a great long-term investment.
Toni Koitmaa is responsible for wall production technology, including table molds, which are used for making various types of precast wall panels. A table mold consists of a frame and a smooth steel surface, on which door, window and side frames can be placed with magnets before casting. Depending on the level of automation and production efficiency, the technology ranges from simple tilting tables to stationary tables lines and highly automated circulating lines where tables move between different steps of the casting process.
Skillfully made
At Elematic, pre-defined processes and proper documentation throughout the whole manufacturing process ensure consistency in production and quality control and enable verification later.
Each mold begins life on the drawing board where measurement tolerances are carefully specified according to requirements. Table molds are usually delivered to customers as part of a larger package consisting of a production line or a complete factory optimised for producing panels of certain types, sizes and amounts.
"The requirements are project-based. For example, the number of hydraulic cylinders in a tilting table depends on the size of the mold. Often customers want a maximum-sized mold that allows them to simultaneously cast two or three wall panels on the same table," Koitmaa tells.
Once the production plan is ready, raw materials are selected and delivered to the mold factory. Elematic produces all its table molds for the global market in Riihimäki, Finland and in Alwar, India for the local market there. The company makes molds using only strong high-quality steel with excellent surface finish.
After the raw materials are received, inspected and documented, the actual production begins. It takes special knowledge and craftmanship to manufacture high-quality molds.
According to Miska Kulmala, these are special skills that are not directly taught in any school and therefore the only way to learn them is through working together with more experienced colleagues. Furthermore, a specific kind of talent and an eye for detail is required for the job.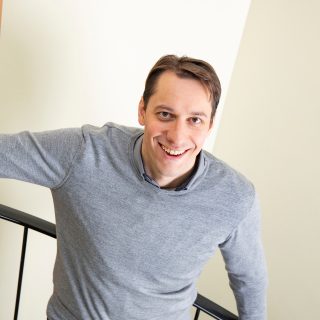 "Our technology must be of high quality, reliable and durable to support the customer in meeting the requirements set for the end product"
Toni Koitmaa, Product Director, Wall Technologies, Elematic.
Quality control for each mold
A critical stage in making table molds is welding the frame on which the top steel surface is attached. This needs to be done extremely well as any mistakes will affect the flatness of the top surface and will be difficult to fix later. For example, the allowed variation in the surface evenness for a large 3.5m x 8m table mold is only a couple of millimetres.
"Each mold is inspected at least twice by using optical measurement instruments. The first inspection is carried out when the frame is ready and another inspection when the steel surface is attached to the frame. If necessary, any dents, unevenness or waviness will be straightened using tempering," Kulmala explains.
Once attached to the frame, the steel surface is evened out using a very precise digitally controlled and fully automated grinding machine. A final check is done to each mold before rust protection treatment and delivery to customers around the world.
Elematic provides lifetime service for its molds, too. A testament to the quality of the molds made by the company is that some of the oldest ones still in use in precast production around the world were delivered in the 1970s.
"Thanks to the inspections and the overall quality control, we haven't had any complaints regarding the flatness and straightness of molds. With proper maintenance, their lifetime is from 30 to 40 years," Toni Koitmaa concludes.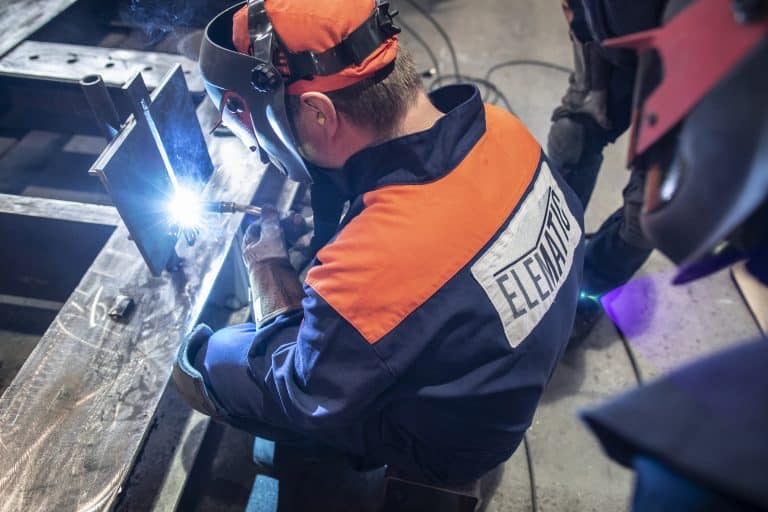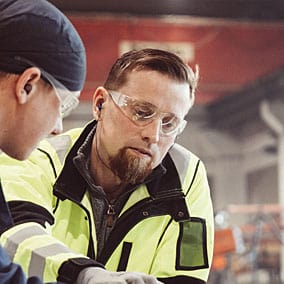 "We have very good, dimensionally accurate tables on which the molds are built. But most importantly, we have highly-skilled professionals who can produce molds that are straight and even and meet the required measurement tolerances. It takes years of experience to master the required welding and tempering skills"
Miska Kulmala, Production Manager at Elematic's Riihimäki factory
RELATED PRODUCTS
ORDER OUR NEWSLETTER OR CONTACT US!