Back to Concrete Issues Front page
Adjustable Extruder solves the major challenge of all American precasters – Efficient filler slab production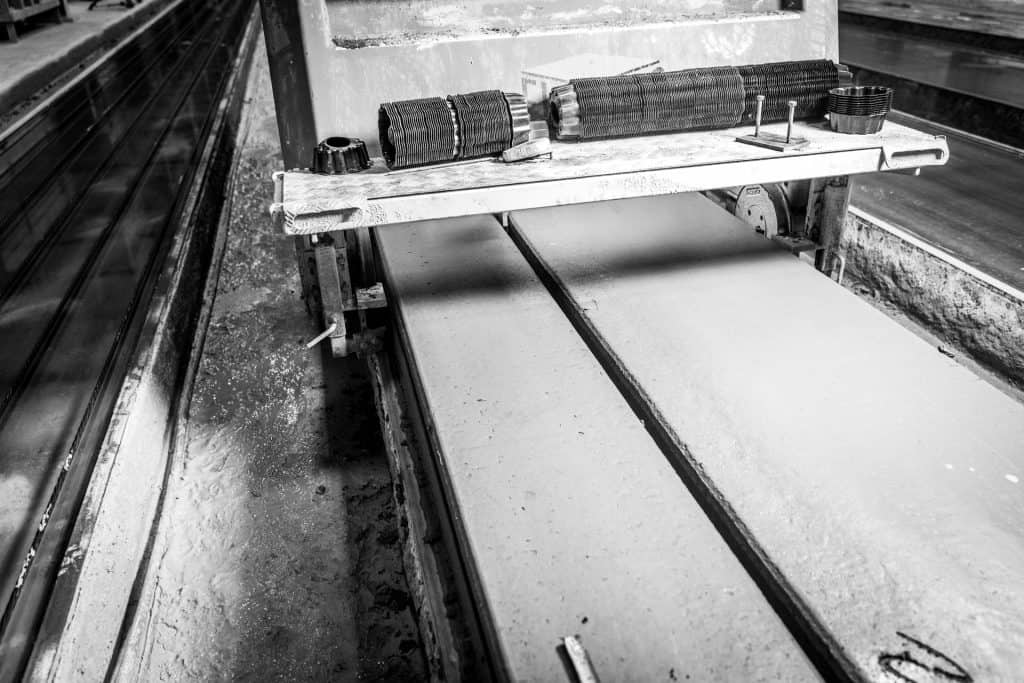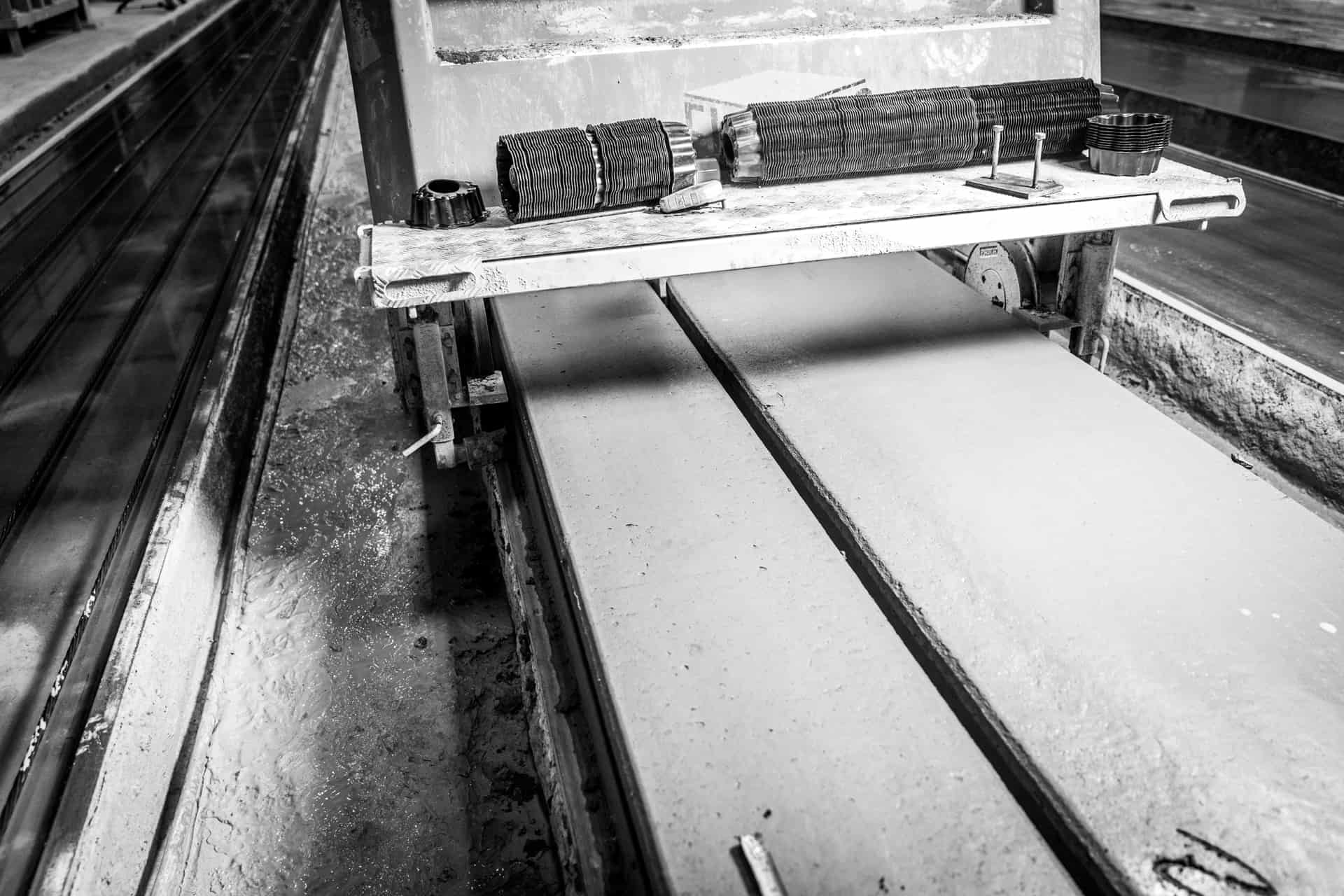 Mid-States Concrete Industries in Illinois, USA, saves today up to 20.000 US dollars a week at its hollow-core production plant. The new adjustable extruder of E9 series from Elematic enabled simultaneous manufacturing of non-standard narrow hollow-core slabs on the same production line. No more saw-cutting, dust, noise and injury risks.
Mid-States Concrete Industries was faced with a problem, which is actually very common all over the United States. Besides the fact that the design of the hollow-core slabs has its own specifics in the United States, the erection of slabs on the construction site is done in different way too than, for example, in Europe. It is very common that some narrow space is left at the end of the floor slab system, when finishing the slab run with standard pieces. In Europe longitudinally cut slabs are used too but not very narrow pieces as cast-in-situ is used to close such gaps. In the USA, the contractor expects a precast manufacturer to rip standard slabs into narrow pieces and deliver them for erection to the site. That is why Mid-States needs constantly a huge number of narrow slabs or, how they call them, filler pieces of non-standard width.
There is also another place, where narrow filler slabs are in high demand. Narrow slabs are especially useful on small residential housing sites and in such tight areas of the hollow-core construction site like mezzanine. The largest cost for the hollow-core contractor on the site is the crane cost. Downgrading the size of the crane and narrow smaller slabs for smaller jobs, save the contractor's and customer's money.
Traditionally, manufacturing of non-standard widths of hollow-core concrete slabs means a ton of rip-saw cutting, which is a time-consuming, noisy, and dusty operation. The result is a slab with saw-cut edges that do not look as good as machine-finished edges. Furthermore, noise and dust cause workplace safety and health issues.
"It is very common, and I would definitely call it a problem. When you cut a piece off of the four-feet section, that creates a lot of scrap, because you need to throw the other piece away. A company bears costs from this operation approximately 10.000-20.000 US dollars per week", said Mike Wolff, Vice President of Safety and Plant Operations of Mid-States.
Elematic's new filler machine, the modified version of E9 series extruder, solves this problem perfectly. A special nozzle and few more parts, added to the standard E9 Extruder, make it possible to cast two slabs of different width simultaneously on the same production line. It is possible to divide the standard slab in two identical or two asymmetric slabs. Hollow-core slabs of various dimensions can be profitably produced with less time and effort. With a basic setup, one can produce slabs with widths between 1.9 and 7.8 feet (600–2,400 millimeters), thicknesses between 6.2 and 19.6 inches (160–500 millimeters), and lengths up to 78 feet (24 meters).
Mid-States has received the adjustable extruder in June 2017 and started production right away. "The filler machine did respond to the specific need of Mid-States, but also to specific need that every hollow-core producer has in the United States," summarizes Wolff.
The benefits of this innovation are obvious:
Reduction in scrap

Huge cost savings
Efficiency gains out on the plant floor
Quality of the surface and edges of the filler pieces
Less camber differential
No time-consuming, noisy, and dusty saw cutting needed
Improved workplace safety and lower injury risks.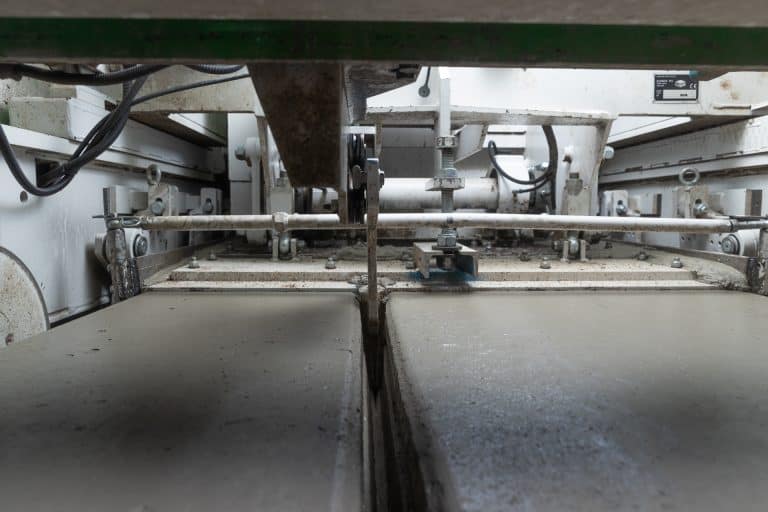 Casting two slabs of different size with adjustable extruder.
Hollow-core slabs are generally used for flooring of both commercial buildings and homes. Using an adjustable extruder for their production is an economical solution for meeting the varying dimensional needs of concrete slabs. It speeds up production and increases profitability while getting rid of the time-consuming and dusty sawing process.
ORDER OUR NEWSLETTER OR CONTACT US!