Back to Concrete Issues Front page
A new level of efficiency with a battery mold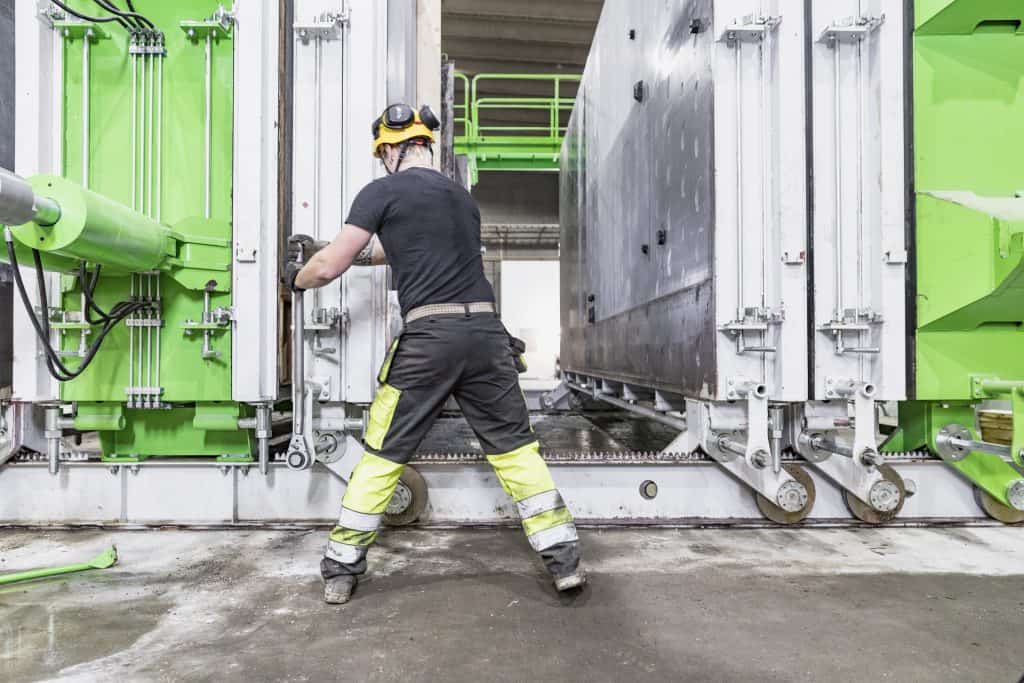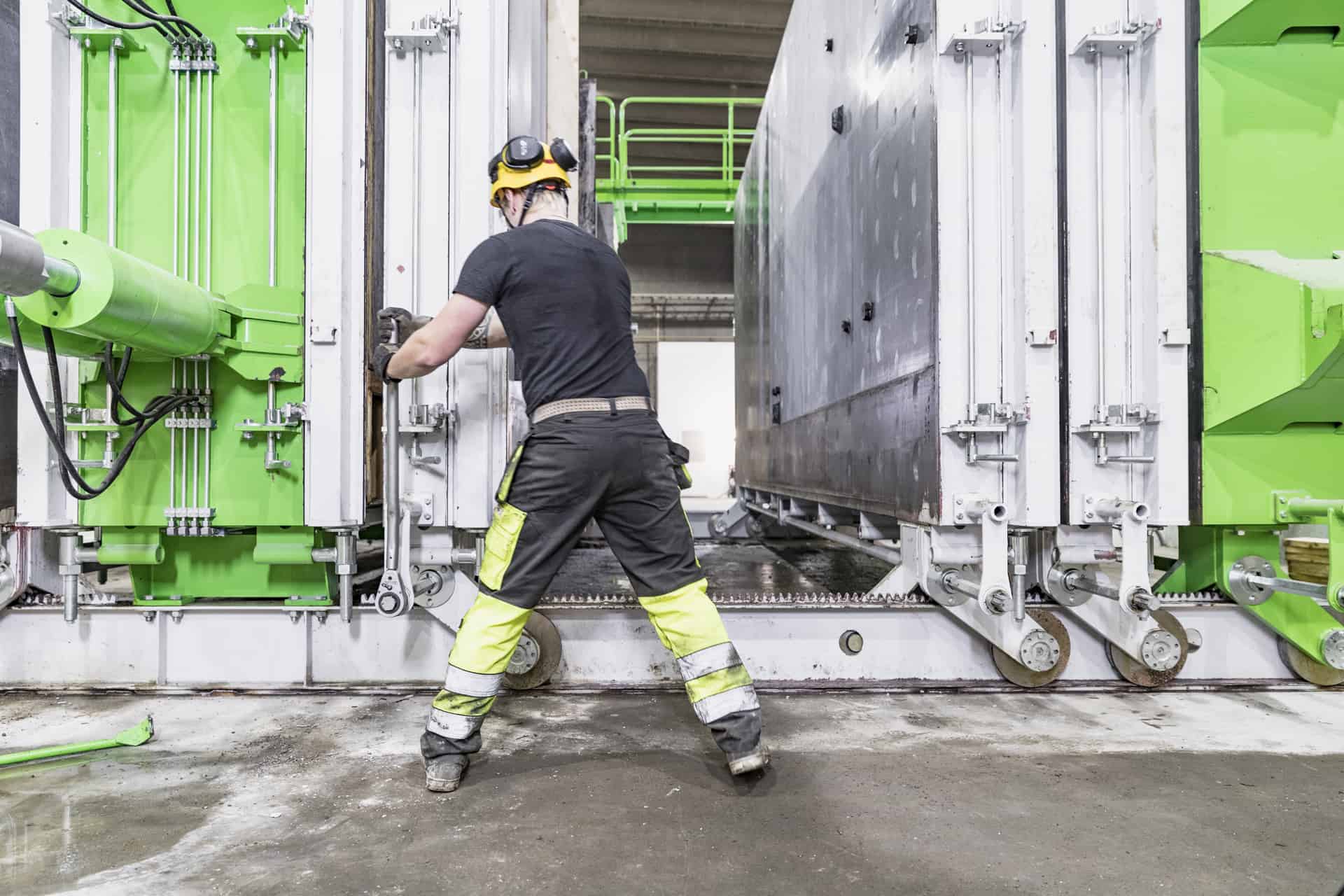 On the wave of a construction boom, Finnish precast supplier Kouvolan Betoni is planning to grow. Investing in a battery mold made it possible to meet the demand.
In the current era of economic growth, countless construction plans are being drawn up in Finland, particularly in the south. This is easy to see by looking around in the capital area. Many companies are benefiting from the construction boom, but some are making smarter moves than others.
Located in Kouvola in Southern Finland, Kouvolan Betoni is a family business with roots in the early 1950's. Precast concrete has been a key field of operation for 25 years. Now the strategy is to grow.
"There is a rising demand for precast concrete in the construction industry", says CEO Pekka Huotari.
In early 2017, Kouvolan Betoni decided to focus solely on precast concrete. There is a strong demand for this product, both in public housing and in apartments. The company wanted to get ahead of the game. This called for streamlining the production facility and investing in new technology.
"We started to figure out how we would be able to meet the demand. We wanted to grow our capacity. Very soon we were looking at battery molds."
The other option was to increase horizontal casting with additional tables. In comparison, a battery mold for 3+4 elements saved more space and proved to be a more efficient solution. Elematic was a trusted supplier and Kouvolan Betoni was convinced by the numbers.
"At first we thought the battery molds were insanely expensive. As it turned out, the prices were quite reasonable. This combined with the impressive return on investment made it very easy to decide."
The battery mold is mostly used for casting partition walls.
"The idea was to get the partition walls away from the tables. Now we can use the tables for other products, such as half slabs and socle panels."
Saving time and materials
The installation and setup of the battery mold was a smooth process, says Ville Virsu, Head of Production at Kouvolan Betoni.
"Everything arrived on time and happened as promised. The installation was finished in one week. We even made a test casting, which was not planned."
According to Virsu, instructions and training were more than adequate. An Elematic Installation Supervisor was present throughout the entire process.
"We have faced a minimal amount of challenges, although getting used to new technology always takes a little time."
Huotari agrees that the company still needs to get the right people working with the battery mold. "We are already getting results, but we are still in a practice phase."
Virsu also highlights the Elematic FaMe shuttering system, which offers a safe, time-saving, and versatile means of shaping precast wall panels. The system can be used in battery molds and with tables with steel surfaces.
"We are using FaMe shuttering, and it is working extremely well. It is easy to use. The panel sides are always straight and it's easy to work with the openings. We are seeing considerable savings in time and in wood materials."
By keeping the quality stable and being easy to operate, the shuttering system improves production planning and saves a lot of time in large-scale production, Virsu adds.
"FaMe makes it possible to produce good quality more efficiently than before."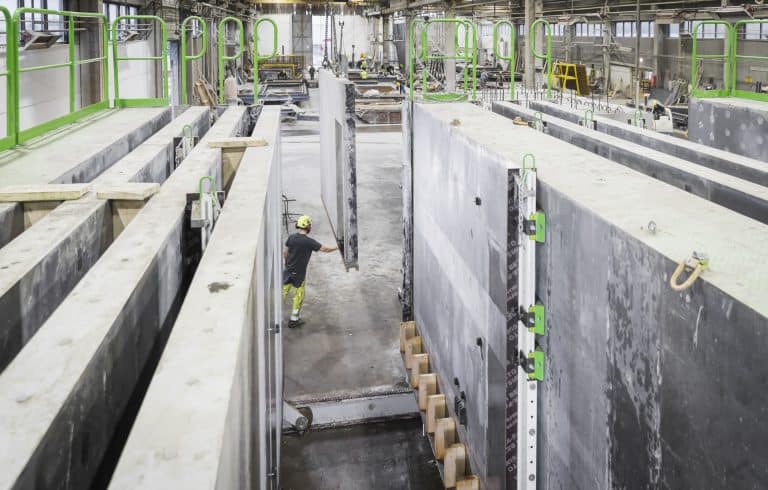 Fully booked for a year
Elematic machinery and products have made it possible for Kouvolan Betoni to boost the business and grow rapidly. Both Huotari and Virsu are very satisfied with the products and with the service in particular.
"People can be reached, we get offers quickly, and we are able to solve things together. The products are delivered when we want and as we want them. The quality is always good", Huotari says.
The battery mold has made it much easier to deliver high-quality products.
"We receive very few reclamations. We examine all the panels before casting and make sure there are no defects."
After a brief period of practice, it has become clear that the battery mold was the right choice for Kouvolan Betoni. The capacity of the facility is now significantly larger, and the production times are shorter. The investment has also gained visibility and generated positive feedback.
"Our strength lies in high quality precast concrete. Efficiency, safety, and quality are important for us. We are interested in more complicated elements, and we are hungry for success", Huotari says.
In modern construction, quality and efficiency are key factors. This is why the demand for precast concrete will remain high for the foreseeable future. CEO Pekka Huotari is pleased with the situation.
"In our case, this year is already fully booked and we are constantly negotiating further deals. The demand will remain high for at least two years. I won't predict any further, but it looks like the growth centers in Finland will keep growing."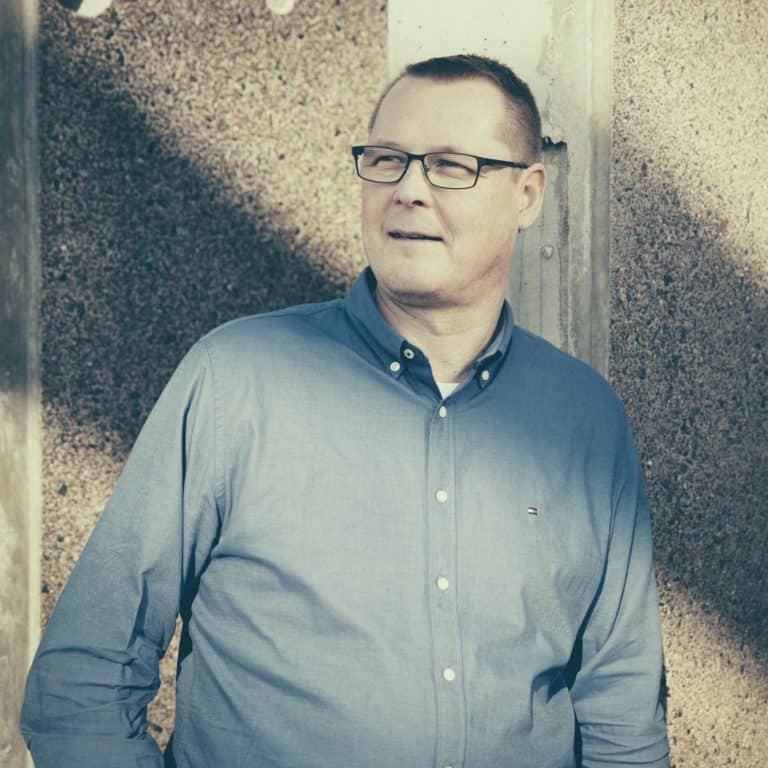 "At first we thought the battery molds were insanely expensive. As it turned out, the prices were quite reasonable. This combined with the impressive return of investment made it very easy to decide."
Pekka Huotari, CEO, Kouvolan Betoni
ORDER OUR NEWSLETTER OR CONTACT US!