Back to Blog Front page
Luxury apartments built with precast concrete in Dubai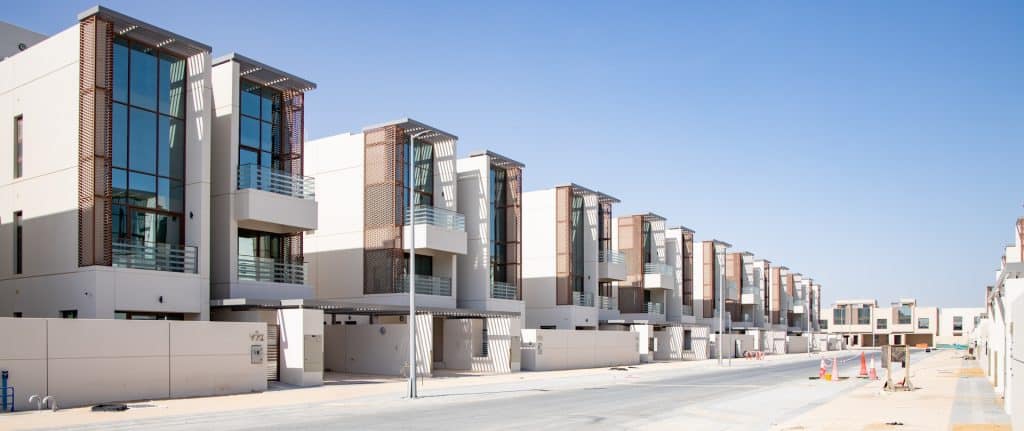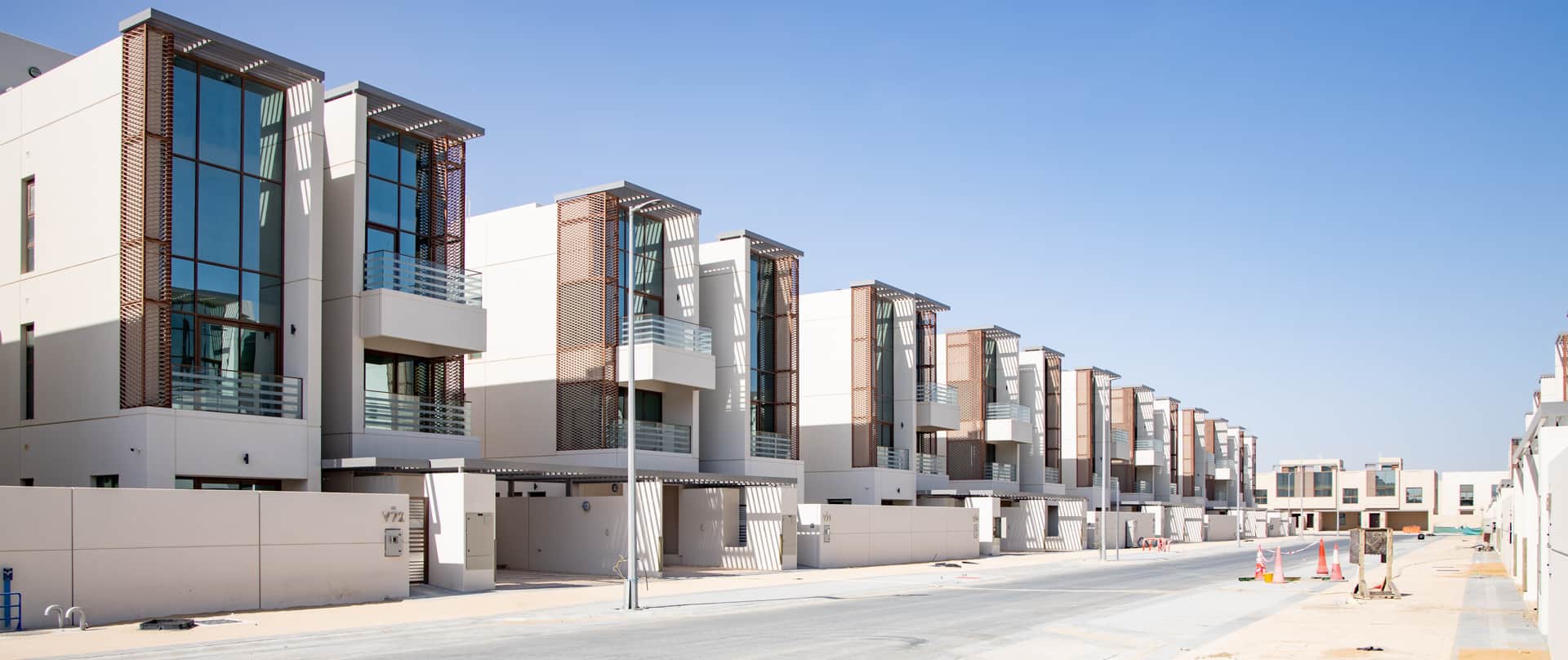 Grand Views in Meydan in Dubai is a residential experience beyond the ordinary. The state-of-the-art amenities incorporating community-based facilities make for a lifestyle that transcends even the extraordinary.
Project vision came true with precast concrete method by using sandwich panels in precast concrete walls, and hollow-core slabs in floors. Total 375 units, 171 villas and 304 town houses, were finished only in 18 months from design to completion.
How can we build acceptable housing units within a reasonable time frame, with a limited budget and at the same time provide a solid foundation for living and prosperity for the future homeowners and tenants?
The question comes down to the choice of building method and building materials.
Why precast concrete construction was chosen for Grand Views?
1) To save time and fasten the building process
• 171 villa and 304 town houses in 18 months
• 1 villa and 2 townhouses/day
2) Cost savings during construction
• optimal use of raw materials
• less finishing
3) Cost savings in long term maintenance
• durability
• energy consumption
• thermal comfort
4) High quality
• well known design principles
• sound insulation
• fire resistance
5) To reduce manpower at site.
BIM optimizes the construction process
Building Information Modelling (BIM) is used to outline the collaborative process for construction with 3D model information and intelligent data behind it. The work is transparent, and it is possible to monitor the project from design phase to the actual project.
Model based process enhances collaboration and makes it possible to control the expenses. The process enables efficient creation and transfer of information. Read more: Efficient design overcomes construction challenges
Precast concrete optimizes materials, production, and quality
Precast concrete construction is a business choice. Prefabrication develops competencies and shortens construction time of the building. Initial investment in planning and designing pays for itself in production and construction phase.
With precast a larger area per gross floor area can be utilized for apartments. Column free interior space provides design freedom. Benefits of large open spans comes from flexibility, energy efficiency and shorter building time.
Precast is a cost-efficient choice. Precast concrete production can be suited to local conditions and resources. The use of precast concrete lowers total construction costs considerably and gives faster return of investment.
Sandwich wall panels insulate heat in the Grand Views
Sandwich wall panels is a dominating façade type in precast concrete buildings. The sandwich panels consist of two layers of concrete and a layer of rigid insulation between them. The outer layer can have several looks and patterns. In Grand Views, the façades are made using grey concrete and painted.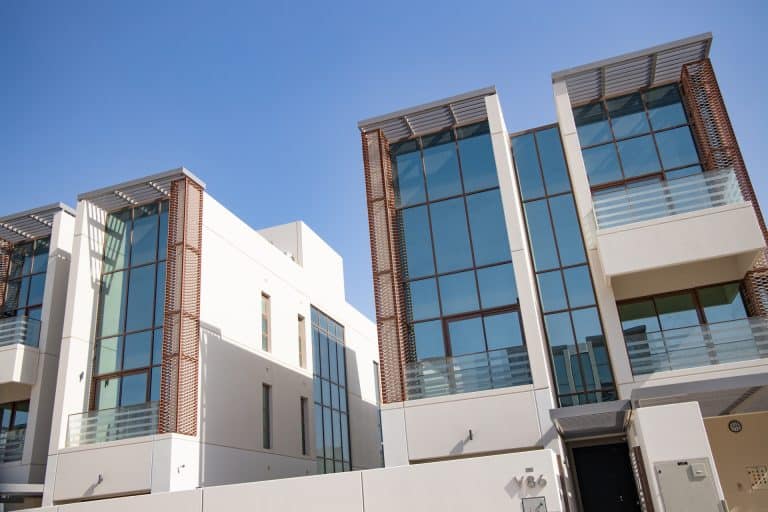 Cooling is a major issue in the United Arab Emirates, where more about 50 percent of all produced energy is used to cool buildings. Government of Dubai requires a maximum U-value of 0.57 W/m²K watts per square meter and per Kelvin. This means big savings in cooling system investments in comparison with traditional building methods without insulation.
Sandwich wall elements have a special insulation layer that can dramatically reduce the energy consumption of a building.
Choosing sandwich panels will lead to savings in the long run. The required thermal insulation will result in a payback period of 6 years in the United Arab Emirates thanks to the building's lower operational costs.
Why and where to use hollow-core slabs
The hollow-core slabs in Grand Views were automatically manufactured by extruder with high level of compaction. It made possible to achieve long floor span and low self-weight.
Benefits of hollow-core slabs
– reduced deflections
– fire rating
– sound insulation
When taking a walk in the Grand Views residential area, it is interesting to reflect how Dubai may continue to attract investors and residents in the future? What are the next efforts to consolidate resilience and set development milestones? Grand Views project certainly supports some possible points, for example citizenship, residency, and long-term competencies in an economically stable living environment.
Writer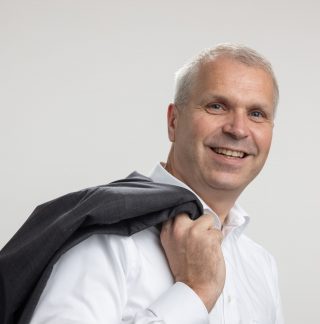 Curt Lindroth
Area Sales Director
Elematic