Back to Blog Front page
Easy spare part orders and quick deliveries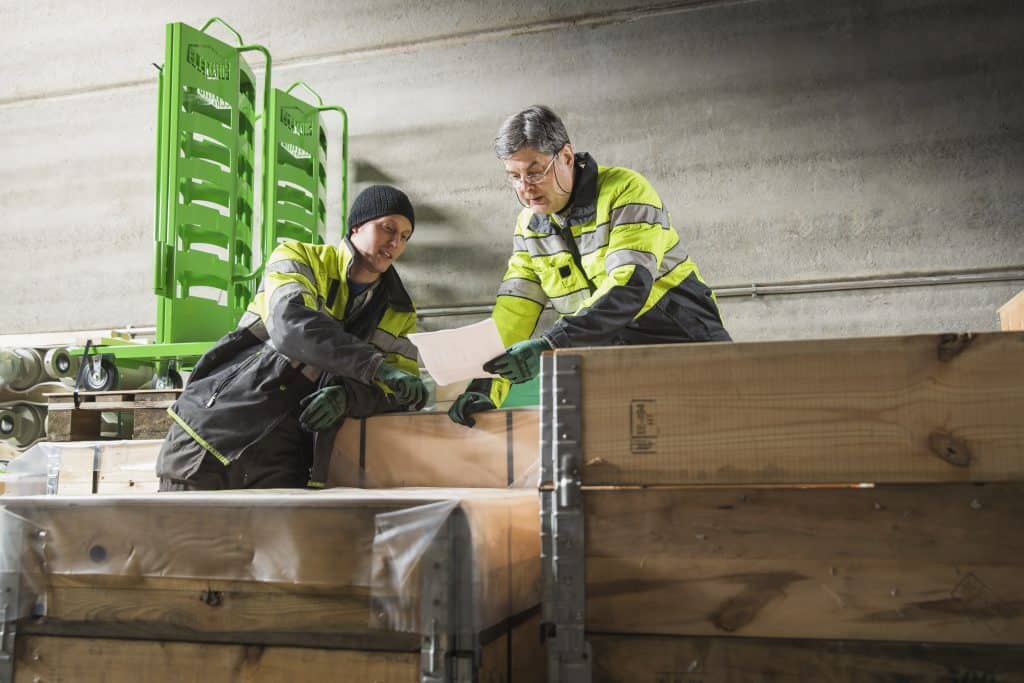 Do you appreciate personal service for spares and wears? Or do you prefer placing orders quickly on the web? Our E-shop spare part services are available online 24/7 and personal service is just a phone call away.
Quick deliveries
Every precaster wants to minimize factory downtime, hence quick spare and wear part deliveries are crucial. That's why we have established three storages for spare parts with over  2500 different items located in Finland, United Arab Emirates and United States. When you make an order for standard or common wear parts, they will be shipped in no time. If you need a part that isn't stocked, a large and experienced network of subcontractors is ready to produce the part quickly. After placing an order, you will always receive an order confirmation stating the delivery date of your part.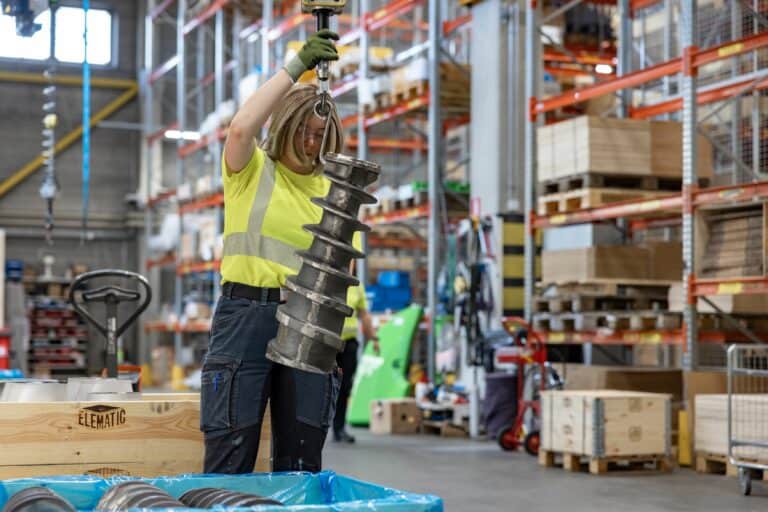 Personal service
Isn't it frustrating when calls are transferred from one person to another and you have to explain your need over and over again? We don't want you to stumble to this problem: you'll have a designated person for your factory, which means that you always know whom to contact and your contact knows specific needs of your precast plant. Does your machine have a problem, which you haven't encountered before? Are you using a new machine, that you aren't familiar with and would like to know which parts to have in the storage? Just contact us anytime via email or give us a call. Your designated spare part expert will assist you in defining the scope of the needed maintenance and required parts.
If you already know what you need, you can place orders, check the availability of a range of spares and wears and download all owner's manuals where ever you are and whenever you want. In addition, you can view which machines you have at your factory and the parts needed for those. The spare parts web shop – E-shop – is easy-to-use and available in English, Finnish, French, German and Russian. If you don't have a user account yet, you can ask for a username by sending an email to cs@elematic.com. If you wish to get guidance on how to use the E-shop, we can go through it over the phone or an online meeting, or agree to meet at your factory. However, don't forget that there is always person willing to help you if you need personal assistance or prefer other means of placing an order.
Parts with long lifetime
Purchasing OEM spare and wear parts makes sense. You don't need to worry about the parts being unsuitable or non-fitting, because they are designed and manufactured specifically for the purpose. Our long product development and strict quality processes ensure that you will receive only durable, high quality parts.
For example, together with the launch of the Extruder E9 in 2010, more durable feeding screws were designed. Changing the material and the shape resulted in tougher and more productive screws especially designed for hollow-core manufacturing, and the development didn't stop there.
All original Elematic parts have 6 months warranty.
When you are next time in need of spares and wears, it's worth pondering whether to keep production running with high quality parts that have a long lifecycle, or get annoyed by the short exchange cycle of cheap parts? If you choose the first, we're here to help you.
Share this blog with others