Back to Blog Front page
4 tips on choosing precast production technology for your project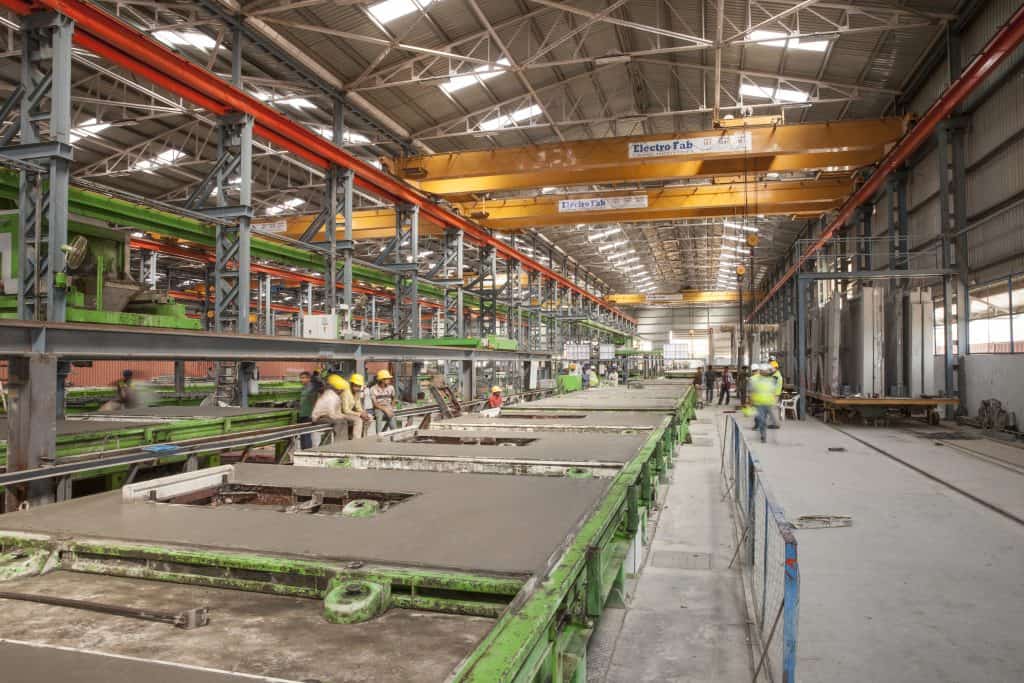 Do you have a construction project, where you need to decide which construction method to go for? Are your thoughts turning towards precast, but you aren't sure how to go forward? Together with my team I have collected some tips and tricks to help you reach the best results if you decide to go for precast technology.
1. Concept design study
If you are pondering whether or not precast is suitable for your construction project, it's beneficial to conduct a concept design study. The study gives answers to the framing plan, structural details and required precast products of your project. Based on this information, we know what kind of mold & machinery requirements you have. For example, you may need to produce special elements like sun-shades, lift shafts and graphic concrete facades, which need to be specifically taken into account while planning your equipment and factory layout.
2. Production volume
In addition to the product types, the production volume should be given proper thought. The magnitude and the schedule of your projects affect how many tables for wall panels, production beds for hollow-core slabs and staircase molds are needed, for example. The precast plant can also be planned to be easily expandable should your daily production quantities grow in the future.
KEF Infra entered the Indian construction sector in the year 2012. They wanted to build high quality hospitals, schools, IT buildings and commercial buildings quickly. So they needed a suitable precast plant setup for the same. In consultation with Elematic, KEF established a precast plant in Krishnagiri, Tamil Nadu, where they can produce columns, walls, prestressed beams, hollow-core slabs and staircases. By having a provision in the precast plant to produce all different elements, KEF has been able to complete 15mn sqft of their projects in the last 3 years. As a consequence, they are setting up plants in other locations in India to take up many more such projects.
3. Site Based or Central Factory
The location of the precast plant is also worth pondering. Do you want it to be close to the construction site, which eases the transportation and significantly reduces the time needed? Or do you want to establish a central factory to a location, from where the transportation takes longer and is more costly when the current projects are considered, but from where it might better serve the future needs?
Naturally the land availability needs to be also taken into consideration. It might serve the purpose to have the factory just behind the corner of your project site. This is the case if the built-up area is large and the level of investment can be justified with the project. Anyway, it's important to find a good location for your factory, from where transportation is simple even to the projects years from now.
4. Level of automation
The level of automation is yet another thing to consider, because it affects the production costs significantly. A high level of automation may not be needed if a lot of labor is available in your country. However, in some countries the highest level of automation can be the cheapest option to go for. Hence, it's crucial to consider the return on investment when comparing high amount of labor and higher automation.
BN Precast, based in Ahmadabad, India, has invested in an Acotec Line to produce non-load-bearing and light partition and boundary walls. They have gone for a highly automated line which requires only 5-7 people to produce 800 m² of Acotec walls per day in one shift working. Considering the increasing scarcity of labor, they did a cost benefit analysis and realized that their production cost would be lower by having a higher level of automation in the production line.
Of course, there are many other factors affecting your decision to choose precast production technology for your project, however, these are the most important ones. If you wish to know more or are still a bit uncertain of precast's suitability to your project, contact us and we will help you to find the most optimal solution for you.
Writer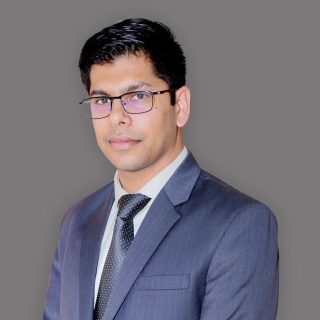 Sumedh Gupta
Business Development Manager
Elematic