Back to Concrete Issues Front page
The Plotter E9 eliminates costly mistakes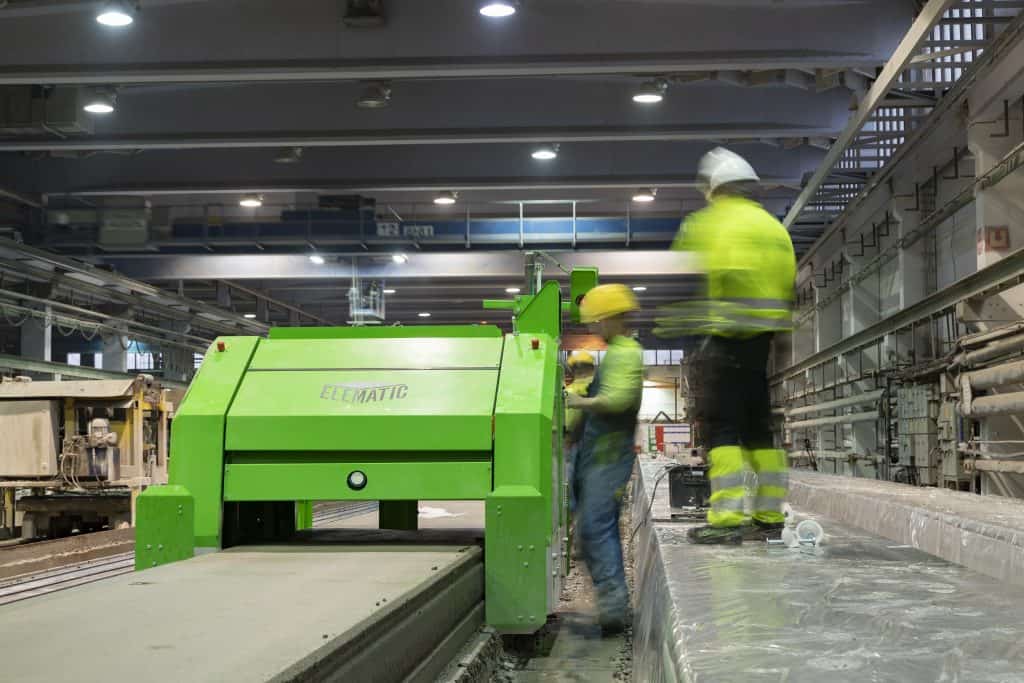 The Plotter E9 eliminates the manual steps that can lead to costly mistakes and time investments.
Hollow core slabs are made to exacting measurements, and even a slight deviation can turn into a costly mistake. The Elematic Plotter E9 marks all cuts, openings, reservations and codes onto the slab quickly and accurately thanks to its laser positioning; thus, minimising errors and reducing waste.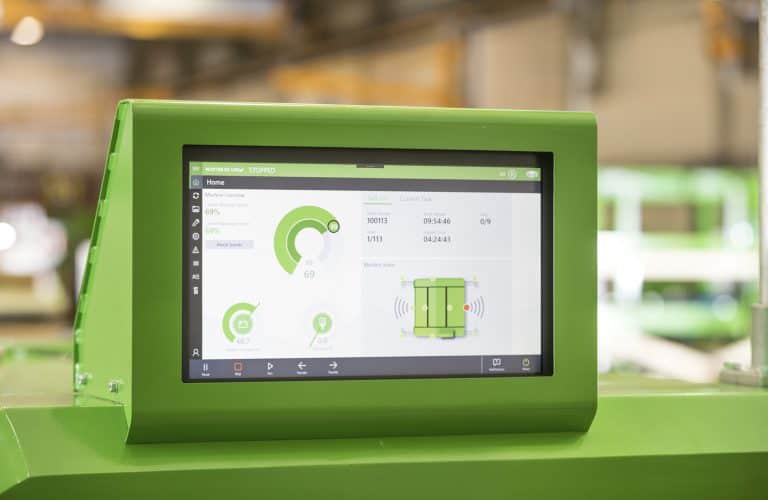 Suitable for all hollow-core slab factories, the Plotter E9 use wireless technology to automatically transfer plans from design softwares such as CAD, Tekla Structures and Strusoft, to the Plotter's FloorMES machine control system. Designed for operators, a 15.6" screen and an intuitive user interface make the Plotter E9 easy to operate.Using the Plotter can save €60,000 per year by eliminating one mistake in every 500 slabs and the associated labour cost for marking the slabs manually.
Matti Surakka, a thirty-year veteran of the concrete industry at Parma who now runs the shop floor as foreman, has only positive things to say about the Plotter E9. "After two months of active use, we are more than pleased with the Plotter E9. We were surprised at how well it works. A small machine makes such a difference, especially for the casting operator. He doesn't have to manually measure anything and can focus on other things; plus, for low castings, he doesn't have to bend over to make marks on the slabs. That saves him from back pain and that's a really good thing," Surakka points out.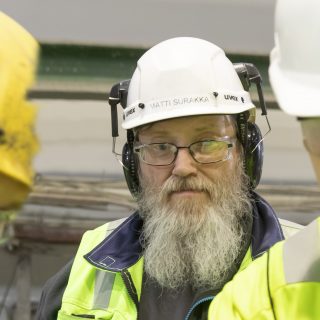 ORDER OUR NEWSLETTER OR CONTACT US!