Back to Concrete Issues Front page
Smarter production cuts costs and delivery time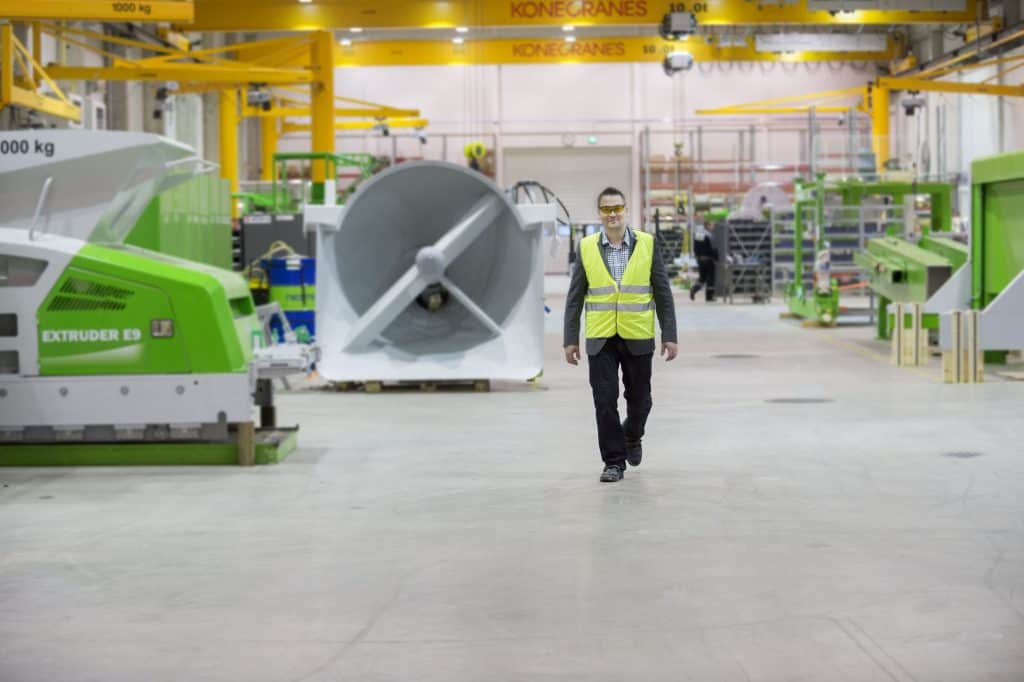 A new mold production unit in Alwar, India covers precast element production markets in India and elsewhere in Southeast Asia, the Middle East, and Africa. In Finland, a new streamlined assembly plant serves customers globally.
The new factory in Alwar has 2,000 square meters of modern facilities equipped with the latest machinery and tools for efficient precast machinery production. It currently employs approximately 20 people. The product range covers molds for precast element production and other steel constructions for precast factories. The factory follows strict quality standards, and all new employees go through a thorough six-month training period. The new factory doubles Elematic's mold production capacity.
"The new production unit enables us to provide better service to local customers with faster, more cost-effective deliveries and significantly lower freight charges. Delivery times in the region will be considerably shorter when time-consuming ocean freight is cut out," says Esa Korolainen, Director, Product Supply of Elematic, who responsible for purchasing and all production units.
"With large and heavy steel mold structures, it is a question of considerable sums of money. Previously, freight costs could constitute up to 30 percent of the delivery." The dimensions of a typical mold are 4.5 meters by 12 meters.
Optimized for steel mold production
After two years of planning, paper work, and permit applications, it took only nine months to get the mold factory up and running. The facilities were opened during spring 2015. "New personnel have been trained, reputed steel suppliers selected for high-quality raw material, and product quality test runs have been carried out," says Charanjit Singh, Elematic's Plant Manager in Alwar. Work in the mold factory is carried out by skilled and experienced fabricators and certified welders.
As to layout and material control, the efficient production space has been designed for heavy fabrication and machine shop activities according to the mold production process. The production resources are flexible and expandable depending on customers' project needs, enabling a short reaction time to mold production in shifts.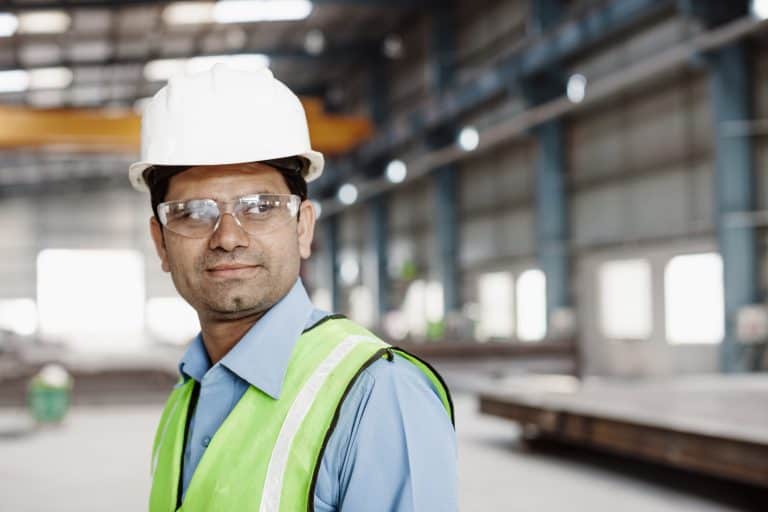 Plant Manager Charanjit Singh at Alwar production unit.
A new assembly plant in Finland
In 2015, a brand new assembly plant was opened adjacent to the headquarters in Akaa, Finland. The new production facilities expanded production space by 40 percent, allowing functional cooperation between production, R&D, and quality functions for better customer service.
"With the new assembly plant and most installation tasks in our own hands, top quality deliveries can always be assured. Even larger machinery for wall production technology can easily be assembled in the new facilities," Korolainen comments.
"From the customer's point of view, we have the entire project under control under the same roof and, most importantly, our production capacity has increased. Semi-finished products ready for tailoring can be stored."
In Akaa, mechanical assembly, electrification, and automation is carried out by 30 people. "With a flexible capacity, different customer needs can easily be addressed. Production time has come down remarkably, allowing for faster reaction times."
The industry has strict terms of delivery. With a factory project already underway, the precaster needs the machinery to be available quickly for production start-up in order to deliver on the promises to the end customer. "An entire hollow-core slab factory can be delivered in as little as ten weeks. Individual pieces of machinery, such as extruders or hollow-core saws, can be supplied in two to three weeks," Korolainen says.
In the future, the main technologies and key machinery will be delivered from the new assembly plant, and heavy steel structures such as molds will be manufactured closer to the customer.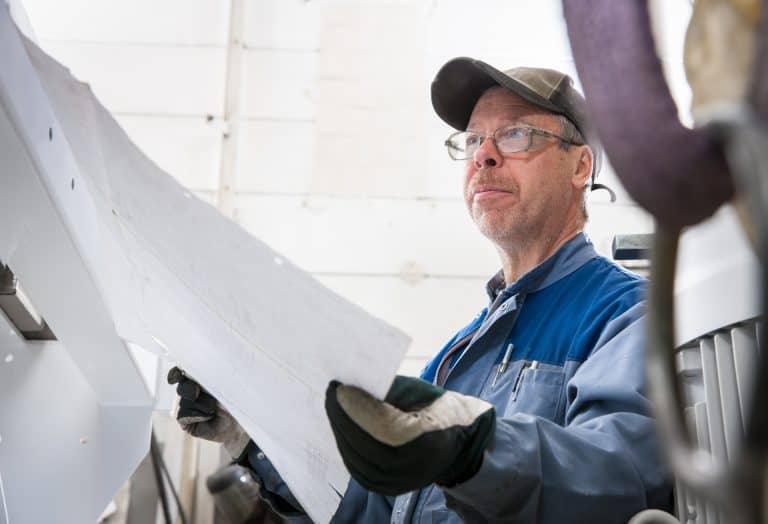 Mechanic Timo Mäenpää from the assembly plant at work.
"Previously, freight costs could constitute up to 30 percent of the delivery."
Esa Korolainen