Back to Concrete Issues Front page
Operator training keeps precast production up to date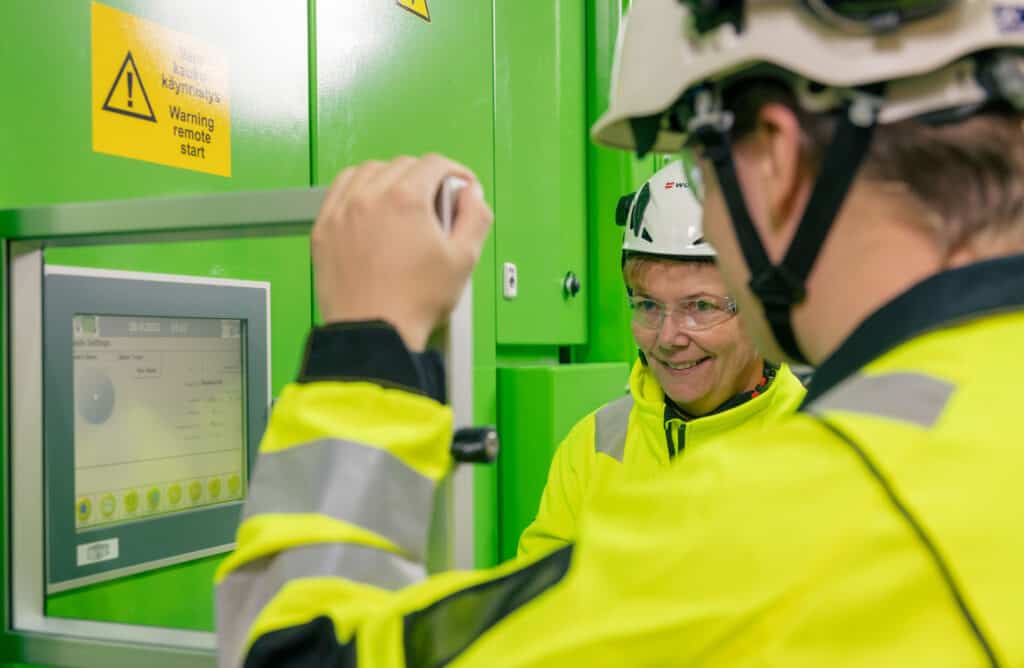 A mix of face-to-face and remote training offers a cost-efficient way of keeping your precast production staff up to date on use, maintenance, safety, and troubleshooting related to automated precast production equipment.
During the Covid pandemic lockdowns, remote training was a necessity. Now, it is an option with huge potential for precast producers across the globe.
Elematic Customer Service frequently gets calls from precasters, asking for more remote training. The demand is now answered with a set of unique training packages, unequaled on the market.
The ready, equipment-specific packages consist of a face-to-face session in the classroom and hands-on training, going through the operation and maintenance of the machine step by step. These learning methods are accompanied by video tutorials, showing how to set up the machinery for automatic operation and troubleshoot when issues occur.
So far, the training solution is aimed at producers using the automated E9 series. Video material on how to use most of the E9 machinery already exists, including safety, maintenance, troubleshooting, and operator training.
"Videos add immense value, it helps when you can see how to do something," says Eija Aimolahti, customer support manager at Elematic.
The perfect mix of live and remote
Not all types of training can happen remotely, but by mixing onsite courses with video tutorials, and tailored remote classroom training, you end up with a powerful cocktail.
"When you get a new machine, you'll have local face-to-face training in a classroom and at the machine. After that, knowledge can easily and flexibly be updated remotely, for example when new workers join the team," Aimolahti describes the process.
"It's all about continuity; we are there in the life of the factory both live and remotely, ready to train new workers and help with anything. It's part of our Elematic DNA."
Share this article
Related services
ORDER OUR NEWSLETTER OR CONTACT US