Back to Concrete Issues Front page
Mid-States builds with ELiPLAN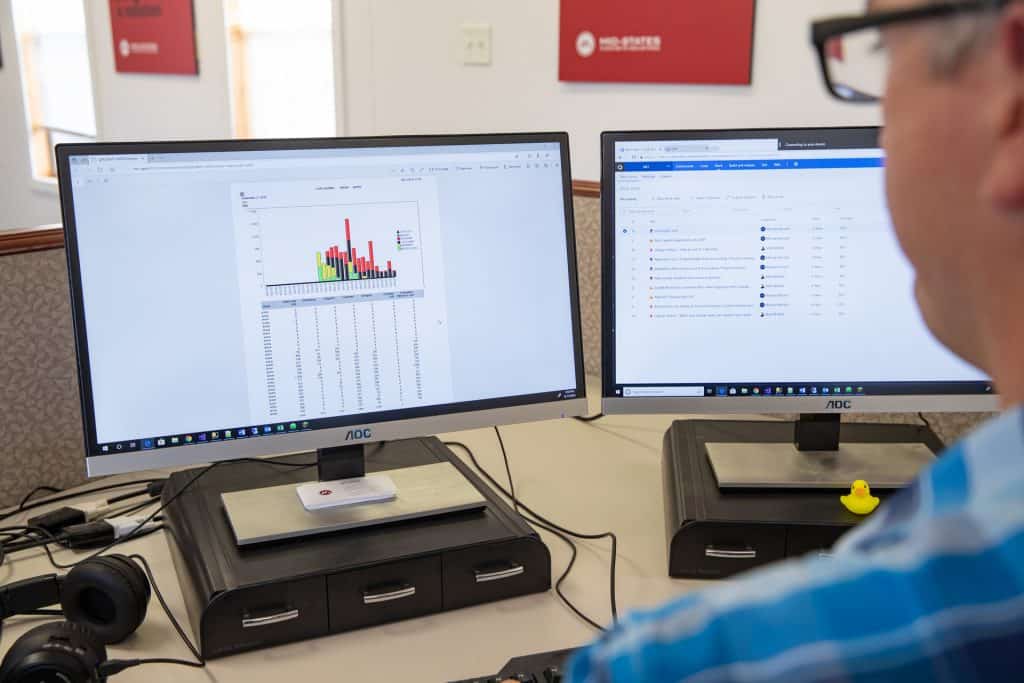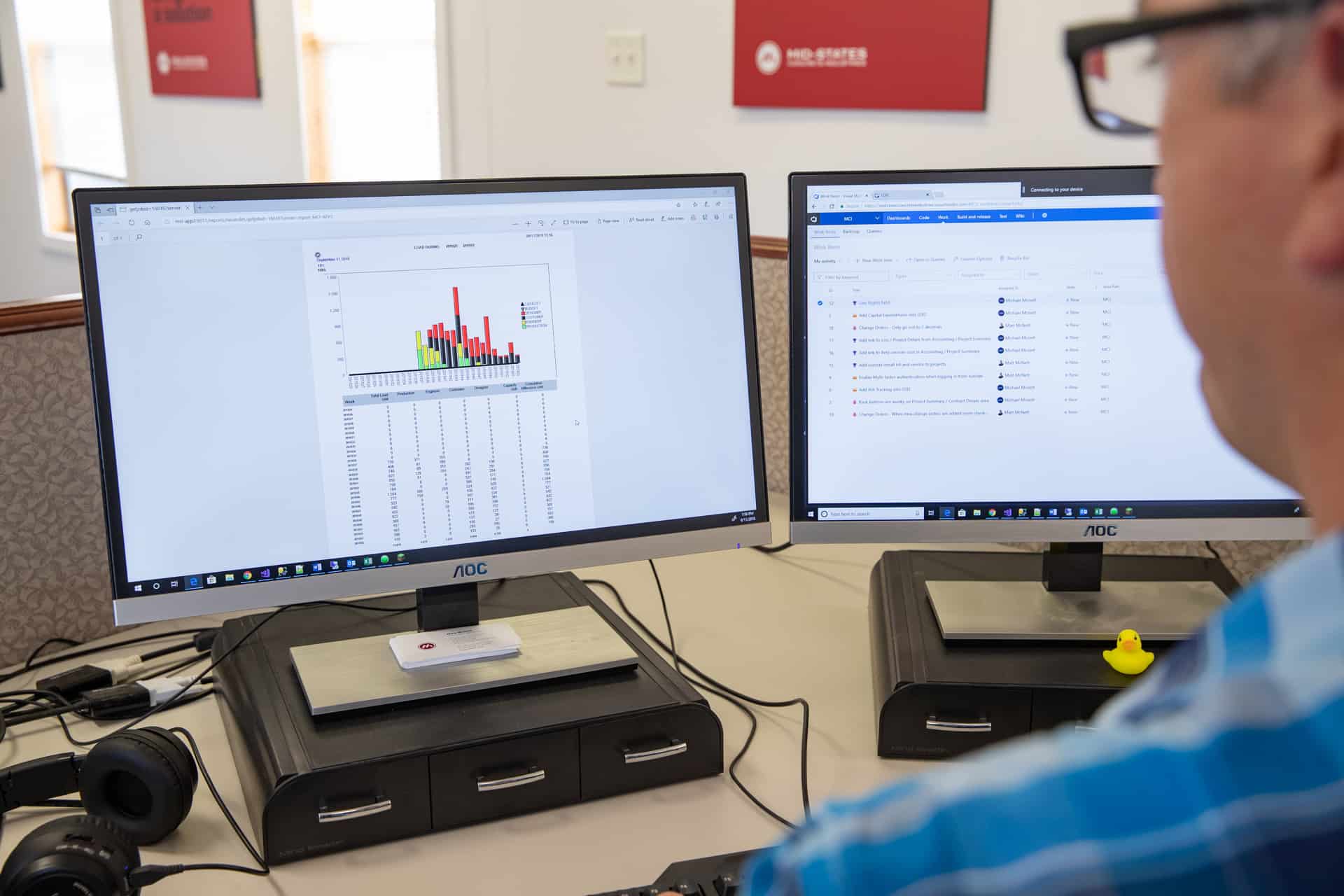 Modern software increases efficiency of hollow-core slab production.
US company Mid-States Concrete Industries is gearing up to use more of EliPlan's power to achieve even more success in the new era of BIM.
Building upon a solid foundation of years of business success, US precast company Mid-States Concrete Industries is gearing to deploy even more of EliPlan's powerful features and take its service to the building sector on the next level.
Mid-States has been working with Elematic's precasting equipment and ERP system since the late 1990s, says president Hagen Harker. The company has been using EliPlan for key tasks such as backlog balancing, production scheduling and reporting, status codes, and storage of elements. It is looking to use more of EliPlan's powerful features, such as raw materials and inventory costs management.
"Greater use of EliPlan also fits with Mid-States' ambition to have a more integrated design-to-production information management system in the era of Building Information Modeling (BIM) – a rapidly growing feature of the US building market," says Harker.
For its approach to BIM, Mid-States is building upon a foundation of using EliPlan for production of precast slabs, columns and beams, and then adding Tekla 3D design software. The combination will leverage more benefits in precast production and create opportunity to add more value in the supply chain.
"We understand the importance of communication, the information sharing and flow and discussions with others," Harker adds.
Business and Market
Founded in 1946, Mid-States is now in its third generation, and focused on producing precast concrete elements for building structures. Located in South Beloit, Illinois, the company has a single site with six buildings, dating from 1960 to 2003. It runs production out of two adjacent buildings with total floor area of almost 9290m2.
"The Elematic production hall has six hollow core lines, each 160m long, with a full complement of equipment – concrete shuttle and gantry, the new E9 extruder and saw series, dispatchers, lifting beams, etc," says Harker.
"The hall is supported by a 1.6m3 mixer, and the automation systems of the batching plant controls and the hollow core lines work together," he adds.
Key products for the precast concrete market include hollow core elements, beams, columns, stadia, balconies, architectural wall panels and facades, structural and insulated wall panels.
"All precast elements are used widely in the region," Harker says.
The market, though, has changed in recent years having suffered through the economic recession from 2009, he continues. But recovery has been noticeable since 2014.
"Today, much of the non-residential construction market has returned," says Harker – citing manufacturing, warehousing and multi-family complexes. "In some areas, medical offices and schools have returned."
EliPlan and Future
"Lead times for supplying precast concrete elements to smaller building projects can be from two days to two weeks, and typically eight to 12 weeks for larger projects (above US$250,000)," says Harker.
"Project lead times vary greatly depending on the size and scope of the project," he adds.
Harker's vision is to help reduce overall planning and production time by up to 40% for the entire supply chain on a project. The savings can be part of the benefits from adopting a BIM approach with upstream supply chain partners – the developer, architect or engineer, the construction manager or design/build team.
"BIM may mean different things to different people but it is being taken up," notes Harker. He adds that Mid-States is 'making great progress.'
In its approach to BIM, Mid-States investigated a number of 3D design software systems. Tekla was chosen for a number of reasons, but particularly its ability to integrate with the bedrock system the company already employs and will use even more – EliPlan.
"The possibility for integration between the systems was a key element in deciding to select Tekla," says Mid-States' Vice President of Construction Jaron Combs, "The ability to sync with EliPlan was a plus for Tekla," he adds.
Combs says the prime challenges in introducing the combined EliPlan and Tekla system had to do with changes to procedures from what people have done for a long time, and also to some extent with the process.
"Adapting our culture and process has been a 'new' experience," says Combs. "However, our team has been determined and diligent in finding solutions. Both Elematic and Tekla help desks have been great in providing assistance."
The Tekla 3D system automatically transfers information and data into EliPlan, and so the combination helps to reduce errors as well as increase productivity and cost-effectiveness.
"There is no longer a need to draw individual specials or do massive data entry into EliPlan," he says.
So far, the EliPlan and Tekla combination has been used on a half a dozen projects. Combs says it is still in early days but the business is already benefiting from the greater ease of information flow over design-to-production stages.
As part of its plans to explore deploying EliPlan's features more fully, Mid-States is looking at raw materials management, the tendering module, and holding the latest materials and labour costs data to support quotes to potential customers.
Combs adds that greater accuracy from the system in Bill of Materials 'has proven beneficial as well.' He adds, "We are planning on using EliPlan for inventory cost so that the BOM can be given value that can then be immediately compared to estimate."
On production and quotes, the enhanced systems offer 'potential for big payback,' comments Harker. "Windows will open up by using more features of EliPlan," he adds.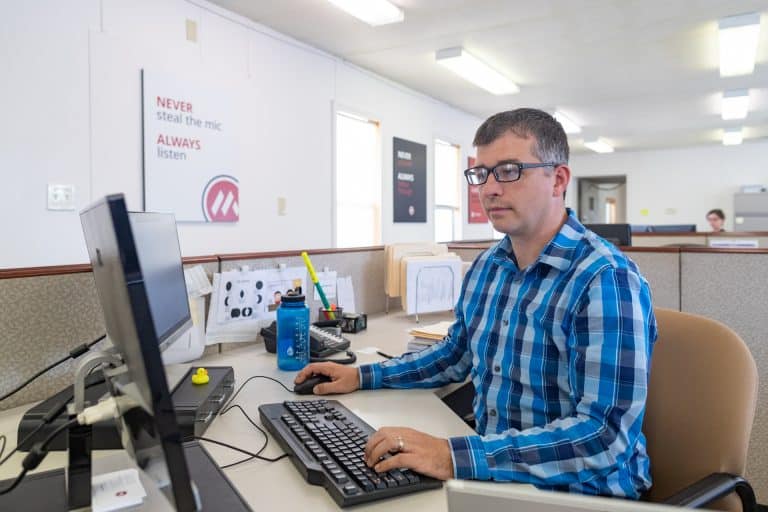 Greater added value
Mid-States sees EliPlan as a key part of approach to leveraging greater influence in the supply chain.
Harker says, "The more we have our act together, the more decisions we can influence."
Eventually, even for the most artistic building designs, Harker hopes and anticipates that more of the preparatory engineering work can be entrusted to experienced and knowledgeable suppliers, like Mid-States, not only precast production.
"People who get into this first have an advantage," says Harker. "But, ultimately, everyone in the supply chain must come along."
While seeking improvements and greater success, Harker emphasises that above all else – and deep in the hearts of Mid-States' close-knit team – is a culture of safety. It is the bedrock for all advances. No two ways.
He adds: "For us, while developing and improving what we do and how we do it all the time, every aspect of that effort is founded on being conscious of safety, above all else. This truly is important to us, to our culture, working together."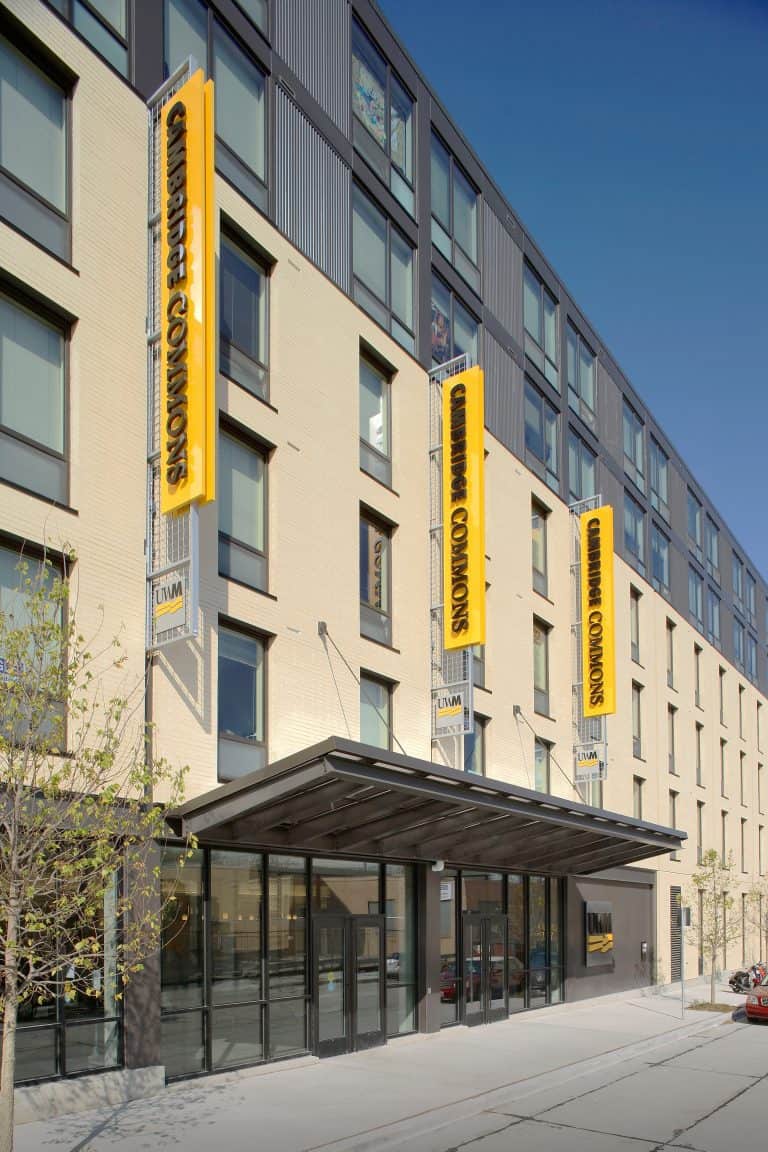 Cambridge Commons, Milwaukee.