Back to Concrete Issues Front page
Improving user experience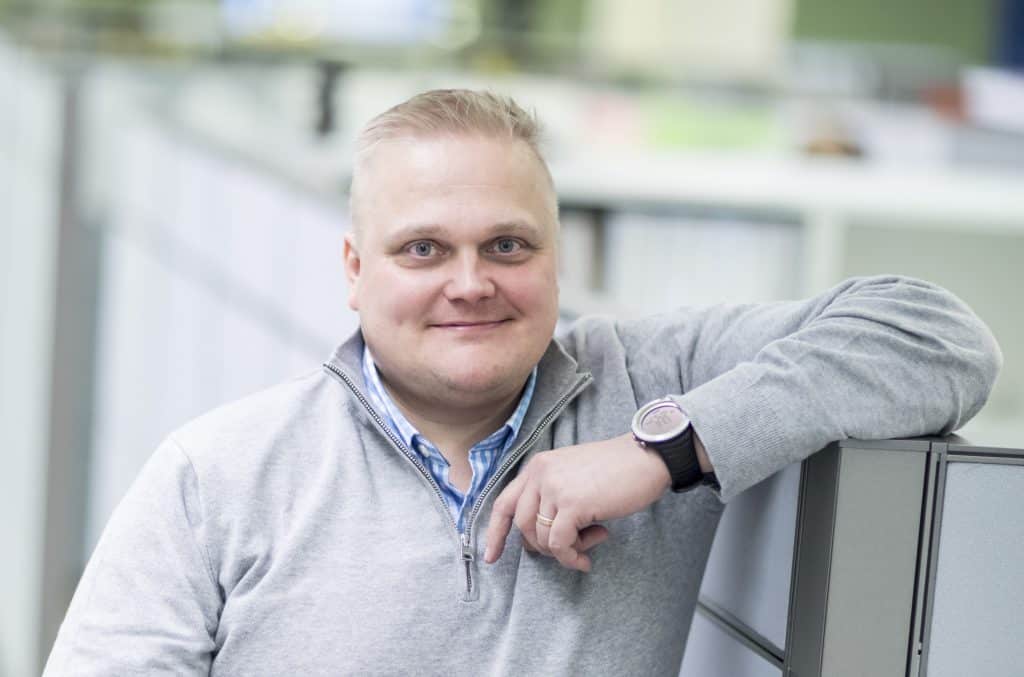 Easy, intuitive and graphically pleasing – this is what operating heavy machinery is like in 2019. The new generation user interface is not just visual facelift but a technological step forward as well.
We all carry mobile devices with us these days. They are designed to be intuitive and easy to use, with no user manual needed. This is the idea behind Elematic's new user interface (UI), which is a giant leap in user experience in heavy machinery.
"We have had touch screens in our interfaces for a long time, and some desktop applications as well," explains Product Development Director Jouni Sirkka. "We wanted to build a system that everyone is used to in mobile devices. The user understands it quickly without a manual. It is intuitive because the basic operations and the visual look are the same regardless of the actual machine."
When you've learned to use one machine, you already have an idea of how to use another. The target is to create a modular technological ecosystem, one that stands the test of time.
"Modularity is required because it makes the system flexible. Updates and modifications must be possible throughout the entire life cycle of the machinery and the whole production line," Sirkka says.
At the machine level, the most visible new feature is what the UI simply looks like – stylish, pleasing and comprehensible.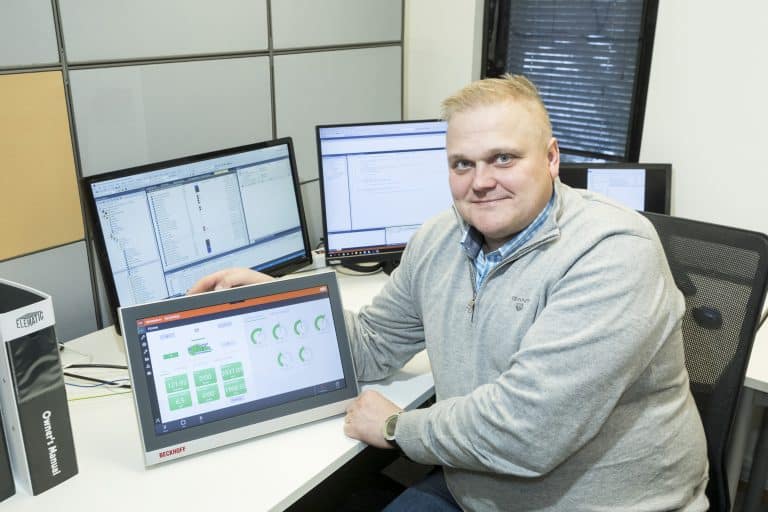 Data transport
Mobile technology enables growing data transport outside the machine and monitoring the data on a separate device. Data transport is crucial when working with the Plant Control software. "In the FloorMES and WallMES systems we can have a look at all operations and compare the plans to the actual outcome," Sirkka explains.
New technology also enables modular plant design and compatibility with different solutions.
The new Plotter E9, introduced in 2018, is the first machine to feature the new UI. On the Plotter's touch screen, the user can see a graphic simulation of the work process. The new Extruder E9 features the same technology but in a way that suits the specific needs of hollow-core production.
"The machines are different, and they do different things. However, we try to make the user interface look similar in different applications. The basic operations are the same. We are constantly developing the interface and updating machinery," Sirkka says.
The initial feedback from clients has been encouraging, he adds. "The new technology improves the user experience, but it is also a technological step forward. The scaling and modularity are an asset when planning new production lines or updating old ones."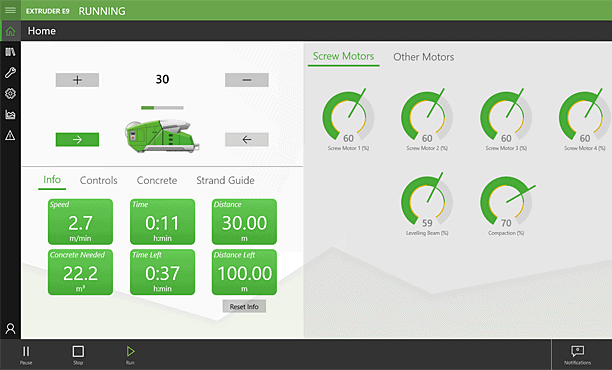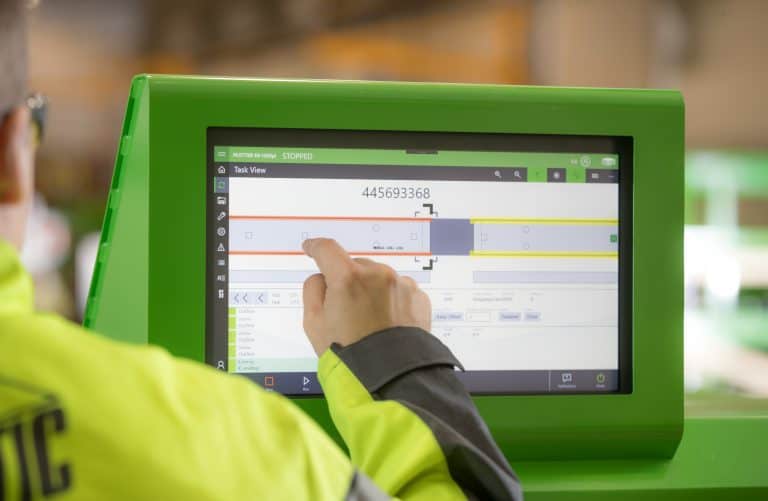 ORDER OUR NEWSLETTER OR CONTACT US!