Back to Concrete Issues Front page
Elematic helps to create better, more sustainable housing in Vietnam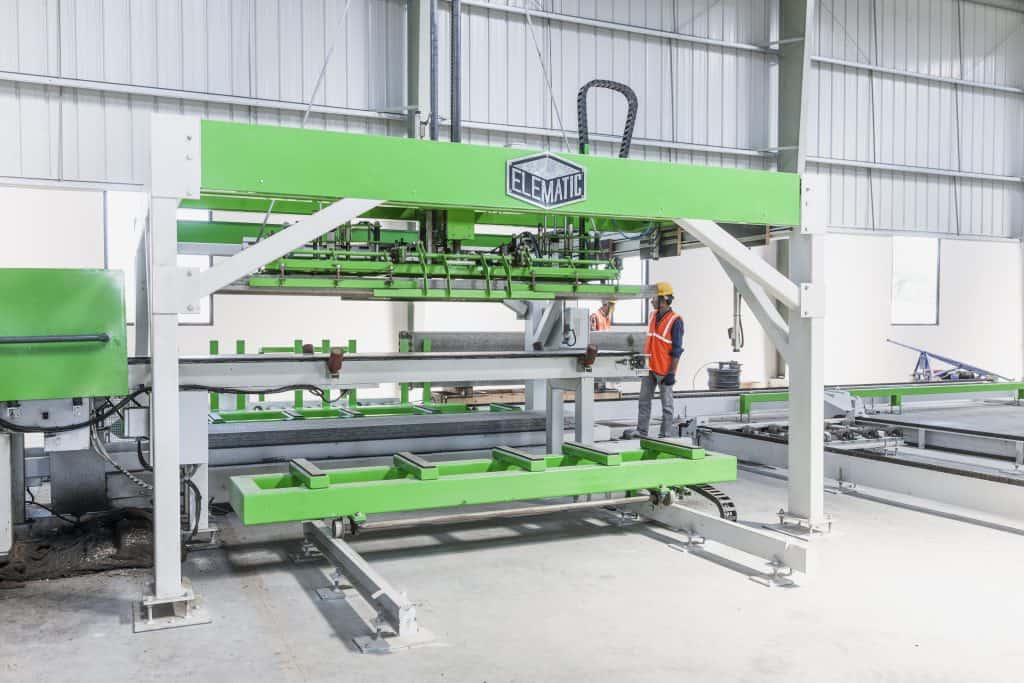 Elematic Oy, a world-leading manufacturer of precast concrete plants and production lines for walls, floors, frames and foundations, has signed a significant deal with Xuan Mai Concrete and Construction, one of Vietnam's leading construction companies over Acotec line.
Xuan Mai Concrete and Construction operates the largest precast factory in Vietnam as well as develops state-of-the-art housing and real estate projects.
For Xuan Mai, adapting Elematic's Acotec will create significant long-term cost savings as well as better, more environmentally friendly solutions that are made to last.
Elematic satisfied the customer with its precast concept design, tailored solutions and unique service model.
"Elematic is well known in Vietnam from its excellent service, high quality machinery and latest technology innovations," said Chieu Mdt from Rieckermann, Elematic's Vietnamese agent.
The Acotec production lines for light, non-load bearing, room-high precast partition wall panels is truly an end-to-end solution. It covers the entire production process from concrete batching to storage yard management and beyond. In addition, the lines are automated, creating seamless production and reliability.
Xuan Mai chose Acotec lines because the walls offer excellent sound insulation, meaning that apartment buildings, schools and hotels benefit from these types of partition walls.
Elematic's Acotec solutions were already familiar to the client.
"The customer had identified Acotec as something that will help them to create success now and in the future," Mdt said.
Precast industry in Vietnam was born during the 70s but today, much of the production equipment is in poor shape and needs modernizing.
Elematic's solutions are helping the country's construction sector to boom with much needed pre-cast solutions.
Elematic operates in Vietnam with the help of Rieckermann, a well-established global construction and industrial solutions provider.