Back to Concrete Issues Front page
With digitalized quality control everyone is on the same page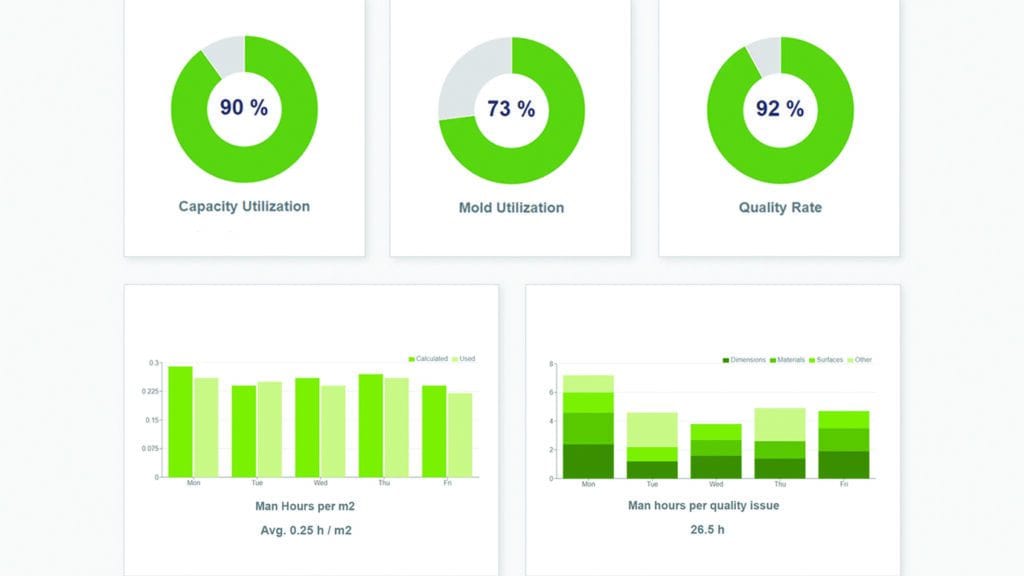 Santalan Betoni has digitalized their wall production quality control. This helps identify problems before the panels are transported to the construction site, saving time and money, and reducing stress.
Niklas Jansson is responsible for quality at Finnish precast manufacturer Santalan Betoni. For two years, he has used the Quality module of the Elematic Plant Control software suite daily to make sure that the wall elements are in order before they leave the stockyard.
"When all data was found on papers here and there, information easily disappeared or was forgotten. Now, the system shows whether a product is ready for dispatch. This way only ready elements of the correct quality make their way to the construction site," Jansson says.
Scan and fill in the blanks
Quality control is conducted by Jansson or his colleague. Equipped with a tablet or a smartphone, they scan the barcode on each panel and fill in the information.
"The software is very user-friendly, and training new staff members is no big deal. Quality control has become easier than it used to be," Jansson says.
Tolerances are included in the system, so Jansson and his colleagues just have to pick the relevant ones for the product category in question. They also add measurement criteria to the system, so it is clear when an element can be approved and when it must be rejected.
"When the element does not meet the set criteria, the system immediately alerts me," explains Jansson.
The building information modelling (BIM) software Tekla Structures is integrated into Plant Control. So, if Jansson is still in doubt about anything, the drawing is only a click away.
When the check is done, he can accept or reject the panel directly in the system. He can also take photos and add them to the system. "It is often easier to understand an image than words," Jansson notes.
When an element has been repaired, it is ticked off in the system, and if it has not been repaired, Plant Control will send a reminder.
"It is easy when all information is in one place. It minimizes stress when you don't have to remember everything. It also makes it easier to share the work, as everyone is always on the same page," says Jansson.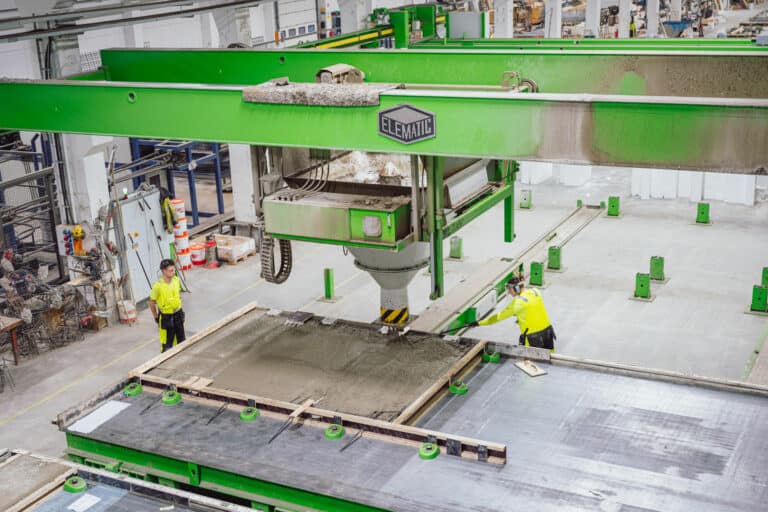 Noticing errors on time saves money
Santalan Betoni is still phasing in Plant Control. However, the benefits of going totally digital are already clear to the team.
"People from anywhere in the organization – from any plant – can get their hands on the data from anywhere and see what should be repaired. This is difficult if the data can only be found in some physical file on a shelf somewhere," says Jansson.
He adds that the greatest benefit is that errors are noticed on time. "I find it extremely important that flawed panels don't make it to the construction site. It saves money and hassle."
Plant Control enables proactivity
To support fact-based decision-making, the management at Santalan Betoni gets a monthly report – in the form of a list in PDF format – revealing the biggest problems and what can be done to avoid them in the future. This makes it possible to be proactive in reducing errors.
"We monitor how many mistakes are made and where. Complaints are also recorded in the system, so we can track what has been done and keep an eye on the costs of quality-related issues," says CEO Mikko Lahti.
Precast concrete production is a business with a lot of variables. Phones are constantly ringing, orders are rearranged, updated, or removed, and people in different locations should all be on board with these constant changes. Plant Control gathers all this information and keeps it in order and accessible to everyone.
"It gives us controlled chaos instead of uncontrolled chaos," as Lahti puts it.
"Plant Control is an important tool from production planning till the elements leave for the site. Everything in between is organized in the system. This means that we know what has been done and what not, and when what should be ready, instead of checking a piece of paper in a folder somewhere," Lahti says, concluding that Plant Control "saves us time, money, and worries."
Elematic Plant Control at Santalan Betoni
Plant Control Wall is a modular software offering three modules: Production, Work hours, and Quality.
Santalan Betoni uses the system to plan and schedule production and projects, manage quality control and dispatches.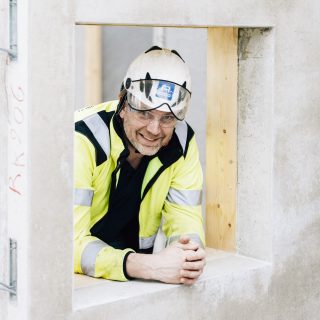 Mikko Lahti, CEO, Santalan Betoni
Key features and benefits of the Plant Control wall Quality module
Saves time
Paperless
Can track and manage processes and progress
Manager can follow the work of quality engineers in real-time
Background calculations (e.g., frequency and tolerance)
Information directly in digital format
Possibility for checking pre- and post-casting phases
All data saved in one easily searchable database
Automatic, customizable checklist
QR and barcode reader
Easy access to drawings
Photos saved with product data
User interface fit for factory conditions with clear, big buttons
Flexible reporting
Also works with automatic cameras
LEARN MORE
Do you have any questions? Please, contact us!