Back to Concrete Issues Front page
Ice hockey taught Patrik Lindh to be a leader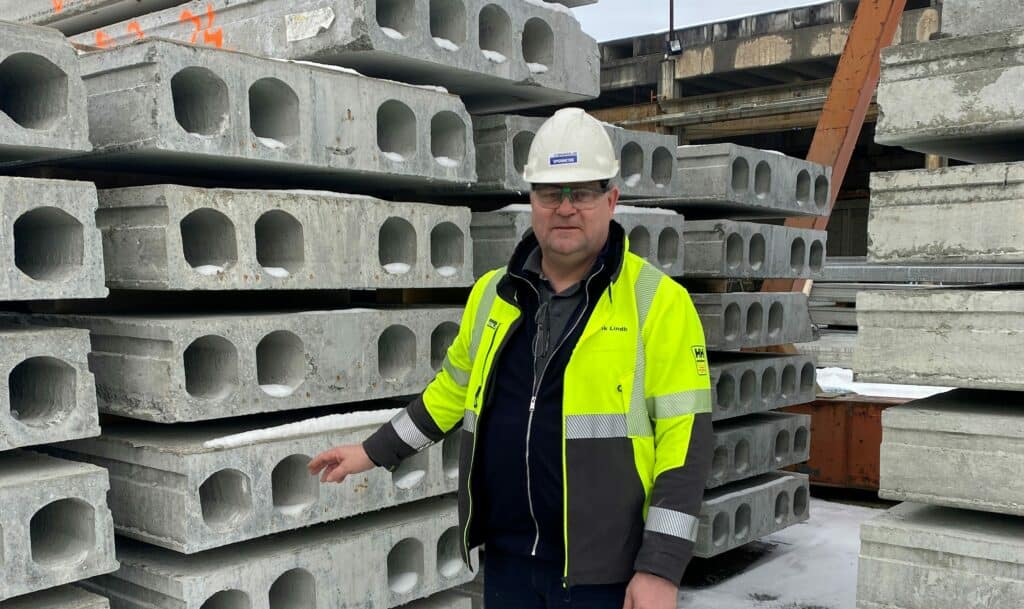 Patrik Lindh is after more than 30 years in the precast industry still fascinated by utilizing industrial manufacturing in construction. The teamwork and leadership skills he learned as an ice hockey player serve him daily in his position as industrial director at Consolis.
Who are you and what do you do?
I'm the Industrial Director of Consolis. Consolis is present in 17 countries and has around 50 factories operating mainly in Northern Europe, but also in Asia, Africa, and the Middle East. I have three grown-up kids and a wife. I live in Stockholm, but I'm travelling maybe 80% of my work time.
Please tell us about your career in precast.
I started in Skanska in the construction business in 1989, and in 1990 I started in the precast division on their assembly site. After 15 years in Skanska, I moved shortly back to the construction business and then I went back to the precast business as executive general manager for Alrashid-Abetong, one of the big players in the precast industry in Saudi Arabia. I came back to a local construction company as their Managing Director in Sweden in 2012, and then I joined Consolis in 2016.
During my career, I have had almost all the positions you can have in precast. From supervisor to general manager, and since 2016 I've had a functional role as industrial director where I really get to spend my time in manufacturing, where my passion lies.
Which are the most memorable building projects you have worked with?
I'm involved in a lot of residential, office and industrial buildings every year. If I should pinpoint one project that stands out, it would be the 10,000-villa project that we made in the Middle East. A project like this – with its huge repetition – is suitable for our industry. I've also enjoyed the big shopping malls and industrial buildings in the Nordic countries where you have very long spans, so you get the full benefit of the precast and prestress technology that is also key for precast to reduce the reinforcement.
My favorite projects are those, where we get the most benefit out of what precast has to offer to meet customer demand.
What are the most remarkable developments that you have seen in the precast business during your long career?
I started when precast was still a product with very high repetition and that is one of the benefits of going the industrial way. Now, however, we often make one house and go on to the next project.
Lately, we have moved more and more towards automation. That is something I'd like to thank the machine suppliers, like Elematic, for. I think in general; the construction business and the precast business are quite underdeveloped when it comes to automation. The machine suppliers are a little bit ahead of us, which is probably good.
How do you see the future of precast?
In recent years, there has been a lot of discussion about 3D printing. In my eyes, a hollow core slab is a 3D printed product, so we have been 3D printing since the 1960s! The extruder that we buy from Elematic is for me really a 3D printer, where you put concrete in, and a ready product comes out.
I'm a strong believer in precast. It's the future. With slim and prestressed products, our environmental footprint is much smaller compared to cast-in-situ.
The main challenge for the construction business, and the precast industry also, is that our most important material is concrete. We are working a lot with different solutions to reach CO2 neutral products.
What do you like the most about your work?
I'm a guy that – through all the different positions that I have been in – has always burned for the manufacturing side. That is what I really like to work on and improve. It's like a never-ending story: In production, there is always potential to develop your processes, and the impact is very visible.
Another interesting part of my job is all the people from different cultures that I get to meet. I enjoy working with the skilled people that we have inside the group and in different teams.
How does your ice hockey background show in your work?
I used to be a semi-professional ice hockey player for Huddinge Hockey in Sweden's second-best league. I still sometimes play with an old boys' team. My ice hockey career has made me the leader I am today. I can thank ice hockey for making me a team builder. It is hard work. You need to practice, you need a clear goal, and you play to win.
My favorite projects are those, where we get the most benefit out of what precast has to offer to meet customer demand.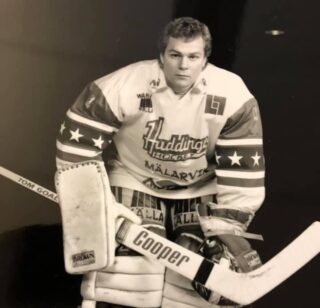 Patrik Lindh, Industrial Director at Consolis.
Do you have questions? Please, contact us!