Back to Concrete Issues Front page
Connections to last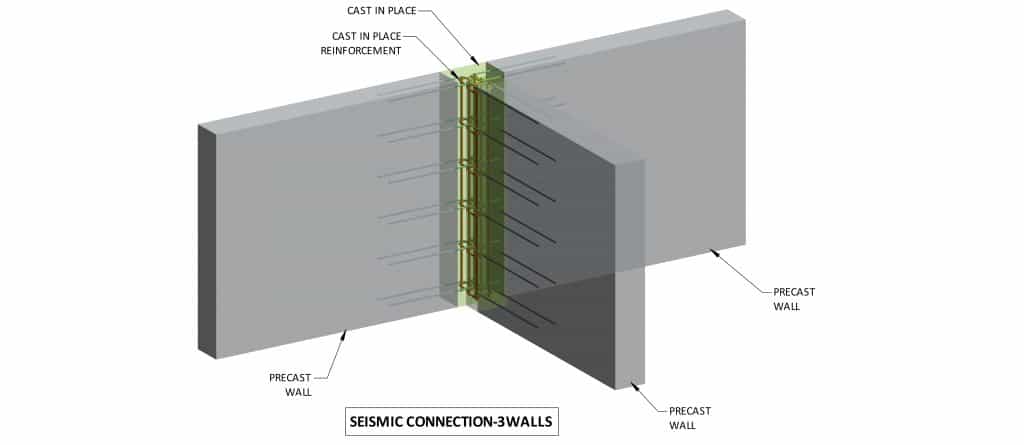 Seismic activity adds its own particular challenges to structural design. This is especially true when connecting precast concrete slabs. Knowledge of the product and the task at hand are key when choosing the best possible connection types.
Contractors in seismic areas have specific questions concerning precast technology: How are the elements connected? How well do the connections perform?
These are the questions most commonly posed to Prakash Shah, Head of Technical Support at Elematic India.
"The connections are the most crucial aspect of structural design, especially critical in seismic areas."
Shah says the decisions need to be made on the basis of detailed calculations.
"A structural designer is needed to review the suitability of any particular type of connection. Each type of connection has its structural performance of load capacity in shear, out of plane loads, moment transfer and so on."
Connection types can be classified by means of work processes and structural behavior.
The work process category is split up into dry and wet connections.
"Dry connections are formed on site using bolting or welding between the embedded arrangements in precast elements. Wet connections involve concreting at junctions with rebar or accessories," Shah explains.
The structural behavior category is split up into shear connections, rigid moment connections and semi-flexible connections.
"Another category could be non-structural connections, for instance a precast facade connection with the building."
Making the right choices
It takes a qualified structural designer to decide which type of connection should be used in each particular case.
"Each connection is selected and designed for its role in the structural performance of the building.
The type of connection must be chosen on the basis of its performance in load transfer capacity," Shah says.
The ductility capacity of a connection is one of the most important aspects in seismic conditions.
"For example, high rigid connections are very brittle in nature, which makes them the weakest part of the structure."
Constructibility is another factor in the selection of connection types. Weather conditions, construction execution conditions and maintenance feasibility must be taken into account. The suitability of the chosen connections must be reviewed carefully at every phase of the work flow.
"Each connection is selected and designed for its role in the structural performance of the building. The type of connection must be chosen on the basis of its performance in load transfer capacity."
Prakash Shah, Head of Technical Support at Elematic India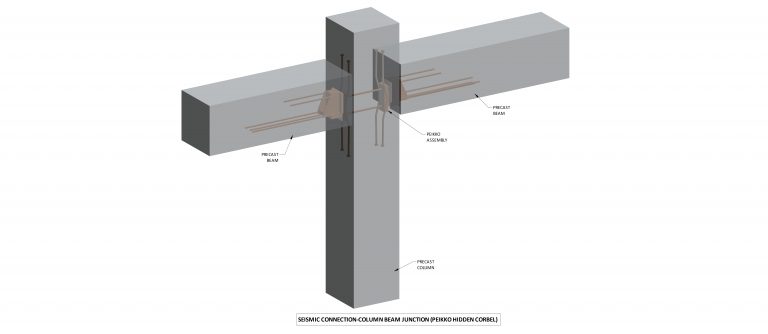 Seismic connection: column beam junction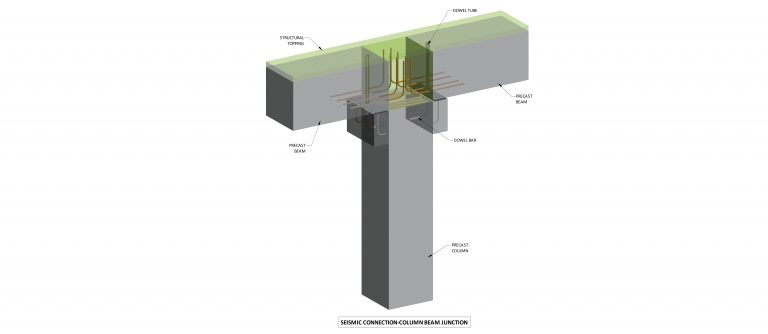 Seismic connection: column beam junction
Seismic connection: foundation to column junction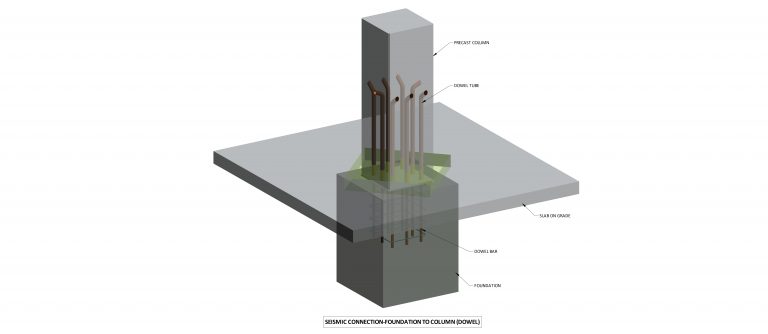 Seismic connection: foundation to column dowel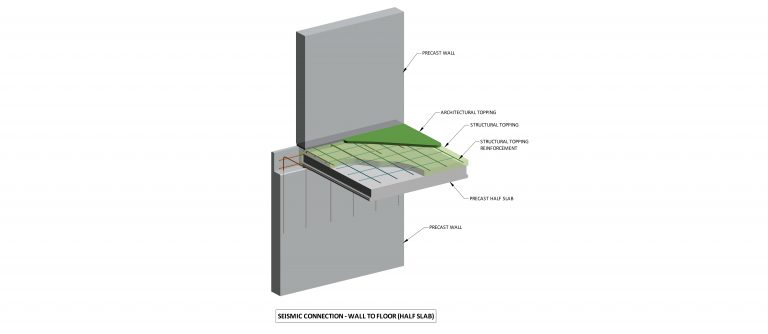 Seismic connection: wall to floor / half slab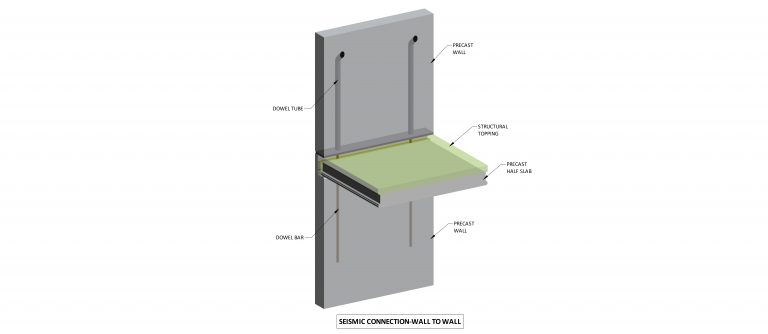 Seismic connection: wall to wall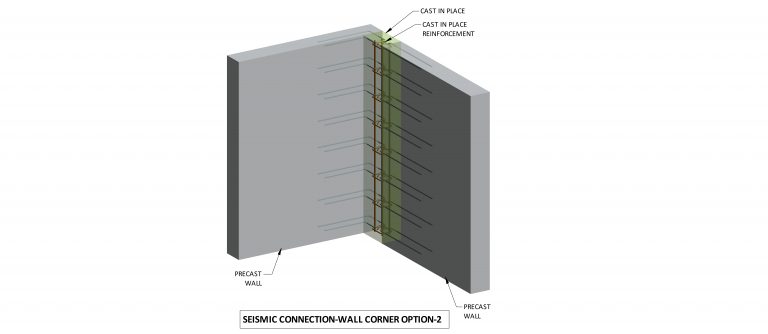 Seismic connection: wall corner option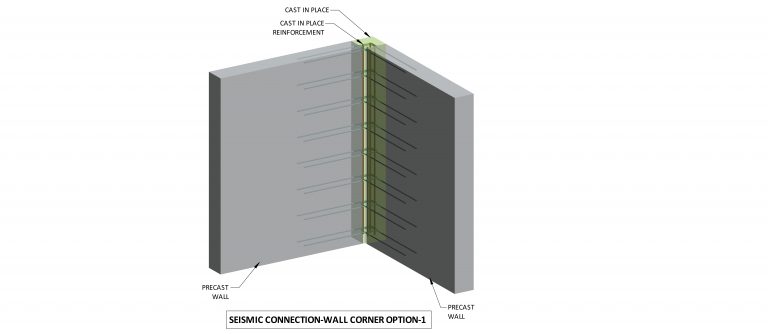 Seismic connection: wall corner option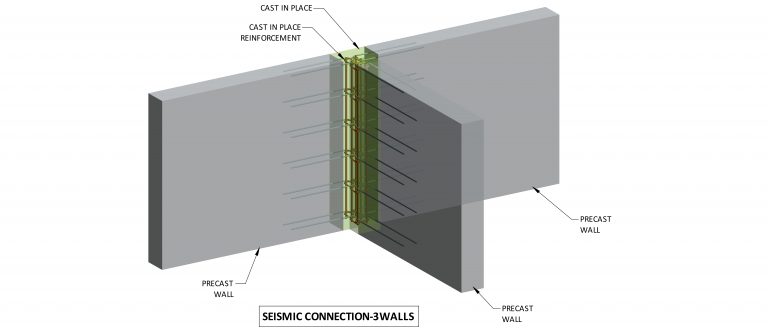 Seismic connection: 3 walls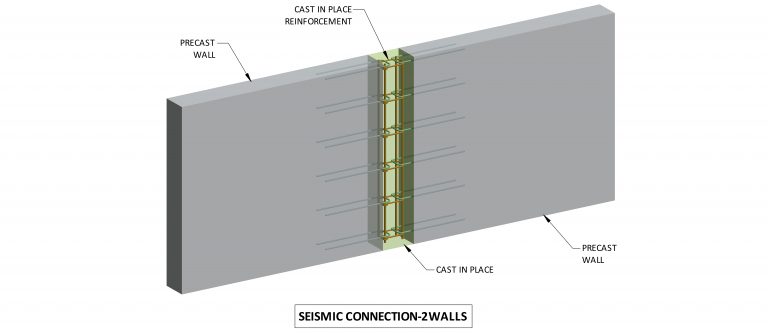 Seismic connection: 2 walls