Back to Concrete Issues Front page
Are you ready to digitalize your precast production planning?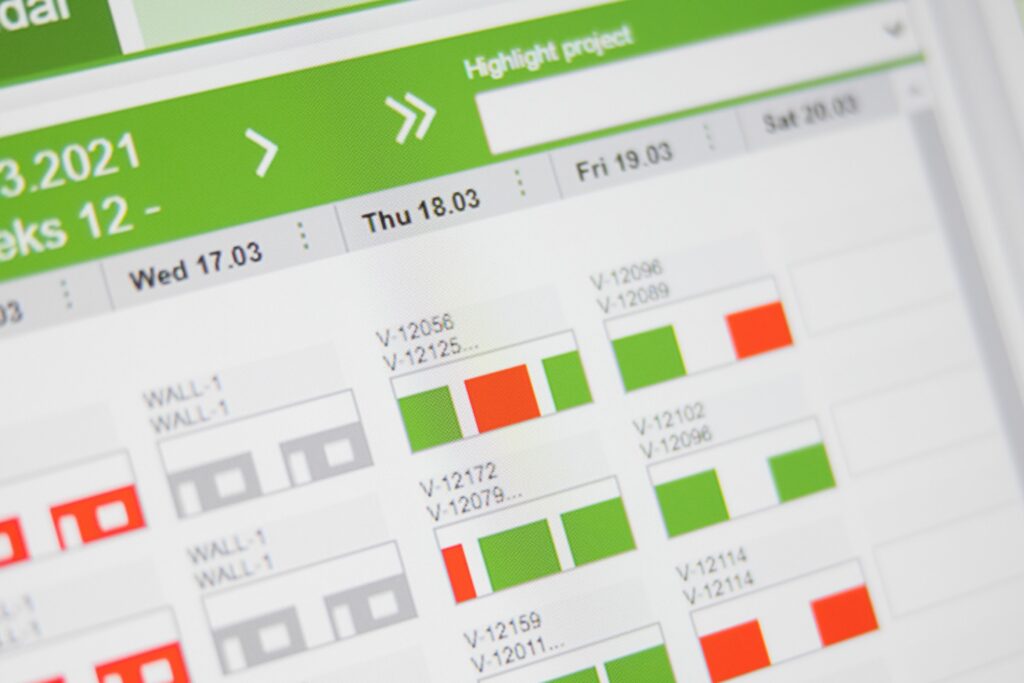 Who would not want a smooth, paperless production, where problems can be fixed the moment, they occur? Though the reward is tempting, digitalizing your precast manufacturing might seem like a daunting task. It does not, however, have to be complicated.
If you don't know where to start, then check out these questions that Jarkko Salmensivu, Director, Software Business Unit at Elematic, suggests you ask yourself before going digital.
1 What key process do you want to digitalize?
Take a look at your current production and identify the most important development points. Are you drowning in production papers drawings, element labels and quality checklists? Or do you encounter bottlenecks in the production? What part of your operation should you digitalize to get the greatest benefit?
2 How will new software fit into your existing IT systems?
A precast manufacturing execution system should fit in with your other IT systems. So, it is worthwhile to consider the whole picture. Do you, for example, already have an ERP? How do your existing and new solutions complement each other?
3 What is your vision?
Where would you want your operation to be in five years? Your vision is your guiding star throughout the digitalization process. Your competitors are digitalizing too, but how do you want to position yourself in the market? Are you going for automated machinery, or is your main goal to minimize time-wasting paperwork? The journey from your starting point to fulfilling your vision determines your strategy and your system choice.
4 What supplier serves you best now and in the future?
You have identified your key processes, reviewed your IT systems, and your vision is clear. Now, it is time to find the right software supplier. Consider who can offer the most flexible and suitable solution for you. And remember that IT systems are like living organisms and maintenance and continuous development are part of the deal. Choose the partner that fits your current needs and will continue developing precast technology, also in the future.
5 Who does what inside your organization?
If you have found a good software solution provider, you can trust them to take care of the technical part. But is your own organization geared for the transition? Appoint one or a few key users. Key users take care of the communication with the software partner and stay on top of the project. Ask yourself who will first take the new system into use and how and when they will be trained.
6 What is the foundation of your operation?
Any journey starts with a single step. The same goes for rolling out a new manufacturing execution system. While the new system is going live, you would want the daily production to go on. Therefore, it is advisable to take one step at a time. You want to build a solid foundation, before you add other elements, right? So, find out what is the most crucial part to digitalize, and when that is working well, go on to the next.
7  What is the next phase?
When you have successfully taken a new system into use, it's time to celebrate! When the system is in use, you can see what would be beneficial to develop next. In cooperation with your software supplier, you can then draw up a roadmap for the next phase. What should be done next year or in two years' time?
Share the article
Related products
ORDER OUR NEWSLETTER OR CONTACT US