Back to Concrete Issues Front page
Alberta Precast has a strong start in Western Canada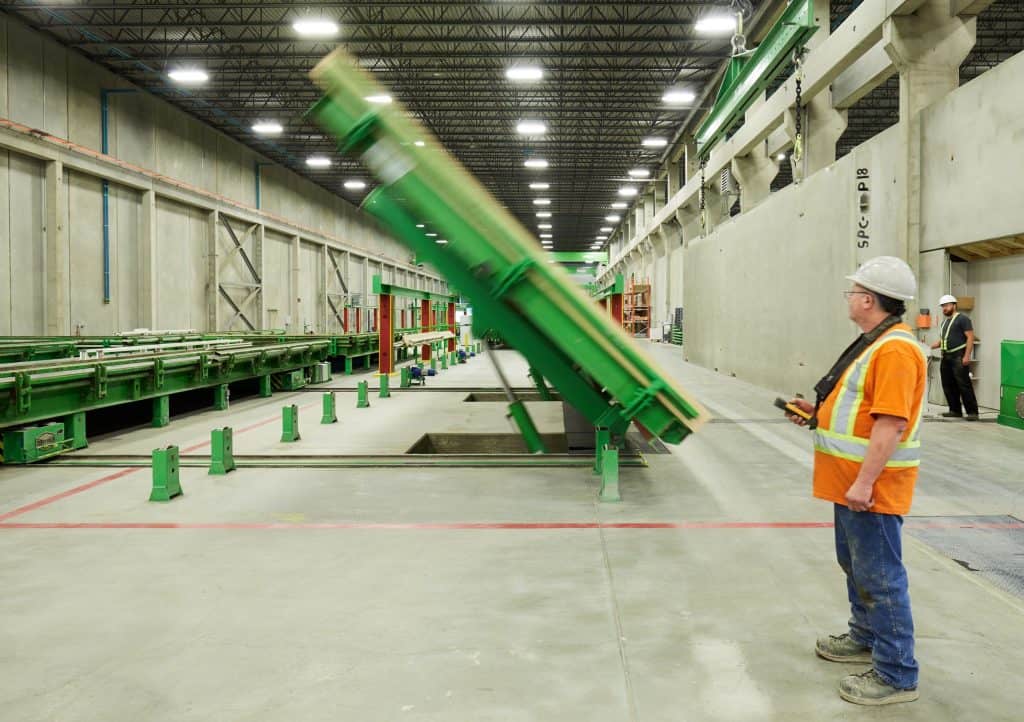 Alberta Precast Products is a relatively new player in Western Canada's competitive precast manufacturing market. The quality of their products has won them projects over more established companies.
The first precast concrete walls came off Alberta Precast Products' production line in April 2019. Today, the company is in the midst of delivering their 14th project and is starting to fire up another product line. There are a number of precast plants within a 100-mile radius, but the quality of their products is helping them differentiate themselves from their competitors.
Alberta Precast produces wall panels for the industrial, commercial and warehouse markets from its 80 000-sq ft batch plant in Spruce Grove, Alberta. Sixty percent of their production is solid panels and 40 percent insulated panels. The plant currently only runs one shift, five days a week, producing six panels a day.
Going for top-notch quality
Not losing precious time to costly repairs is just one reason Arek is happy with their Elematic line. "We need fewer people because Elematic's circulating line brings the products to the workers, instead of the other way around. We have only 15 people on the floor, so the circulating line is very helpful from a production perspective."
Workplace safety is another top priority for Alberta Precast. "Elematic's safety features – the dead man's switches, bumpers, safety stops – are all safety programme compliant. An accident-free day is always a good day."
Arek believes that Elematic equipment combined with the processes the company has developed will help Alberta Precast strengthen its reputation for delivering only top-notch precast products.
They have already ordered a second mixer from Elematic as they're starting to fire up a standard product side for Western Canada. The plan is to manufacture lightpole bases, transformer bases and trenching products.
"We ordered the mixer a few months ago, but we haven't had time to install it yet. We need to have some production downtime to do that," Arek says with a quiet laugh.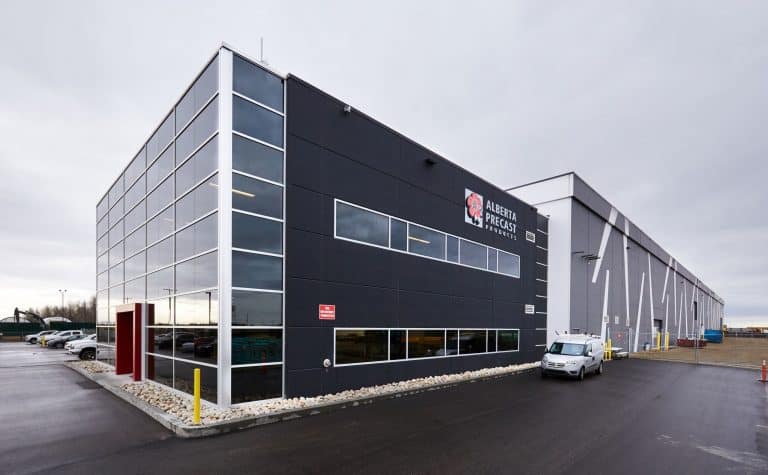 "We've been going full steam ahead since April. One of the great things about using Elematic is that we've no issues with the equipment, which means we haven't had to stop production at all."
Arek Martul, General Manager for Alberta Precast
Alberta Precast Products
Company description: The team at Alberta Precast Products prides itself on its entrepreneurial spirit. The company, which was established in June 2018 in a production hall where different precast concrete products are made, is making a name for itself in the crowded Western Canada market.
Year established: 2018
Main products: insulated and solid wall panels (within 38×11 ft); firewalls; columns and beams; stairwell shafts; elevator shafts; veneer and cladding; steps
Average annual production: 155,000 sq ft in 2019, their first year of operations
No. of employees: 18
Production hall area: 80,000 sq ft
Storage area: 100,000 sq ft.
Production line: Wall panel carousel line
Capacity: 3,000 sq ft/day
No. of tables/beds: 20
Other machinery: Comcaster & Electric power trowel
Accessories: FE Shuttering
Reference project
Name of project: North West Crossing
Location: Edmonton Alberta
Year of construction: Summer 2019
Developer: Entity Developments
Gross area: 31,500 sq ft.
Architect: Larry Podhora | Architecture Inc.
Structural design: Krahn Group Of Companies
Main contractor: Entity Developments
Elements delivered: 173 8" solid panels with exterior brick finishes