REDECON 2022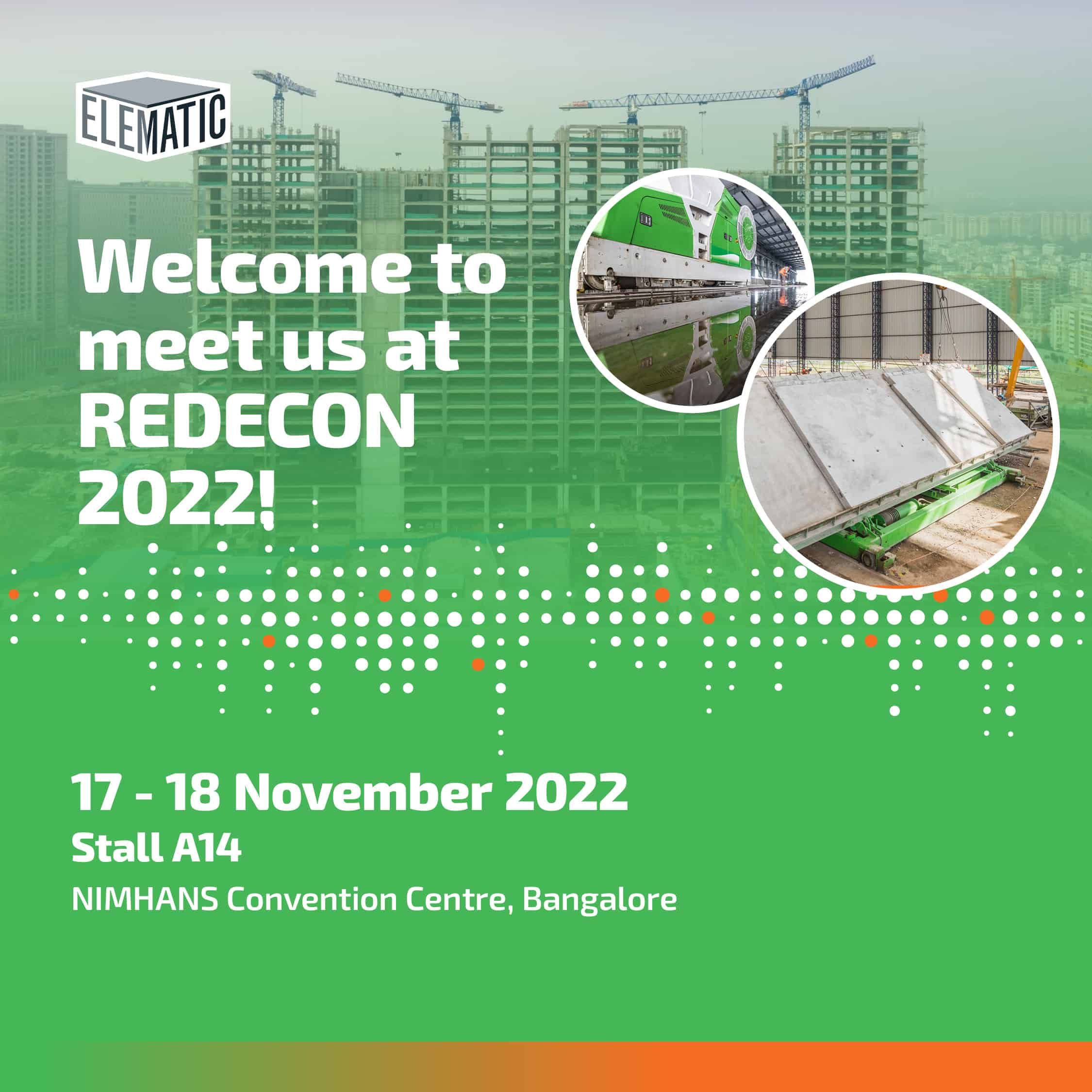 WELCOME TO MEET US AT REDECON AND DISCUSS ALL THINGS NEW IN PRECAST!
Venue: Nimhans Convention Centre in Bengaluru, India
Our team is there, ready to have a chat about what to consider if you are planning to switch to precast technology in your building projects, how precast can save you money and improve sustainability of your projects, what new innovations are available in precast hollow core and wall production, how to best utilize precast software solutions in your production and many more topics, whatever precast questions you have in mind.
While waiting for the show to start, here's some videos  for you to watch on precast projects already done in India.
Date

17.11.2022 - 18.11.2022

Location

Bengaluru, India
---

Go to Redecon website
Read precast articles
Do you wish to discuss a specific topic at the show? Fill in the form and let us know!