Back to Concrete Issues Front page
Princeton rises in Stockholm's new life science cluster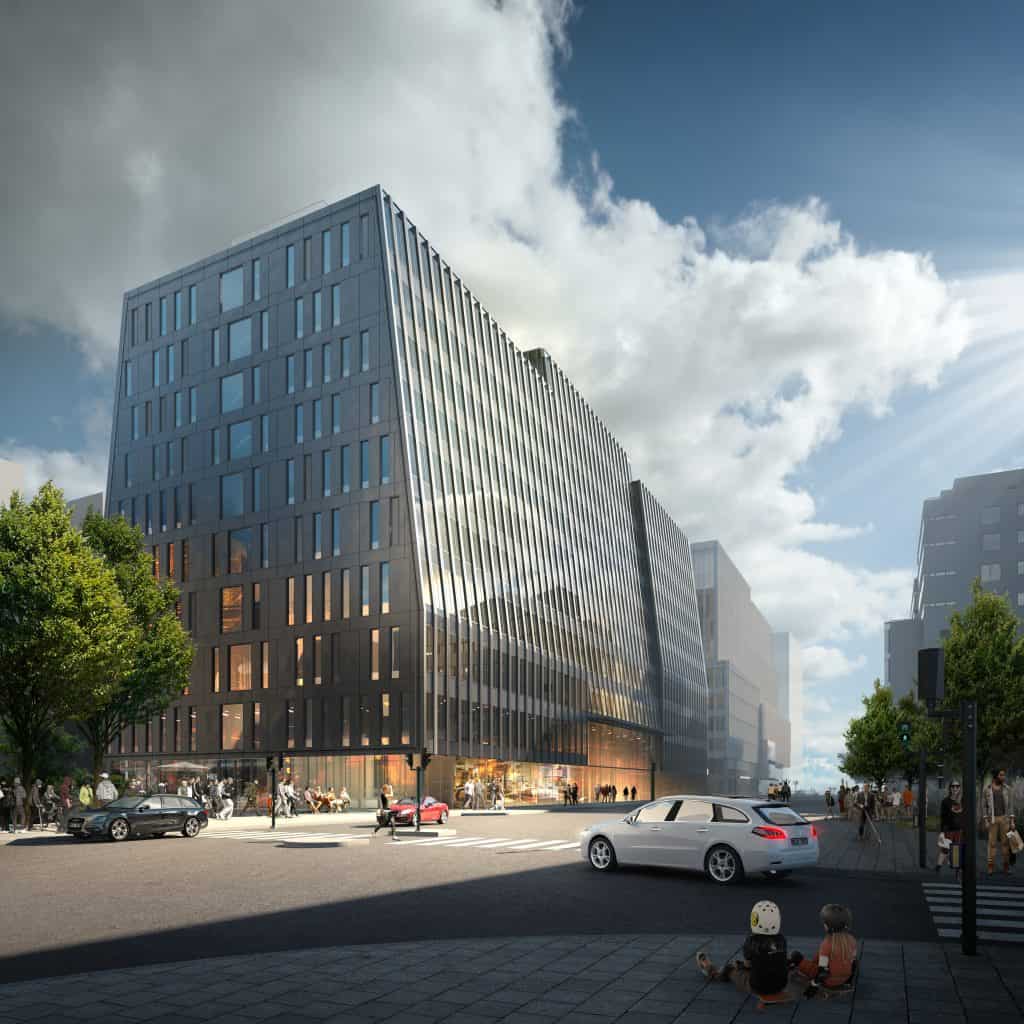 Hagastaden is one of Stockholm's most ambitious urban development projects. Located in the Norra Station area, where the medical university New Karolinska Solna University Hospital opened in 2016, between Stockholm and Solna, Hagastaden aims to be one of the world's leading centers for life science.
Vitartes, Sweden's leading developer of life science real estate, is building the Scandinavian Life Science project in Hagastaden. Vitartes CEO Steinar Stokke described the development as "Vitartes' contribution to the development of tomorrow's life science in Hagastaden and in Sweden," promoting collaboration among healthcare, academia and industry.
The Scandinavian Life Science project consists of two buildings – Patienten and Princeton – in an area of about 50 000 sq m. Patienten will house an Eye Center of Excellence, where the new St. Erik Eye Hospital will be located. Princeton is an office development offering over 20 000 sq m of rental space.
The Princeton building was designed with precast elements in mind. Erection on site for the 13-story structure, which includes two underground levels, started in September 2018. Finnish company Introgroup Oy was the structural engineering subcontractor and provided all the manufacturing drawings for both steel and precast parts, using Tekla Structures.
"The loadbearing frame for vertical forces is made of steel with composite columns which were filled with concrete in situ," Samuli Saari, project manager of Introgroup Oy, explains.
One of the building's key structural key features is the open floor plan and efficient use of precast concrete elevator and technical shafts as the lateral force resisting system. "Often buildings like this have cast in situ shafts. Using precast concrete elements with tension forces this large was personally new for me, but as I learned it is very efficient," Saari says. WQ box beams provided structural support for the floors, which were constructed using hollow core slabs.
Princeton's frame structure was completed in 2019 and tenants are expected to move in around the end of 2020 and the beginning of 2021.
"The idea for Scandinavian Life Science is to develop a project that provides a high degree of integration and creates synergies and added value for everyone involved," Stokke says. "We strive for a productive mix of tenants where everyone has an ambition to share knowledge and experience and collaborate."
Princeton (part of the Scandinavian Life Science Project)
Start of construction: Q3 2016
Year of completion: 2020-2021
Developer: Vitartes
Gross area: 27 000 sq m
Height: 13-stories (2 underground)
Architect: White
Subcontractor: Ruukki Construction OY
Structural design: Introgroup Oy
Amount of precast elements: 23 000 sq m of hollow core slabs
Precast elements delivered by: Skandinaviska Byggelement AB