Back to Concrete Issues Front page
New opportunities for hollow-core usage in Oman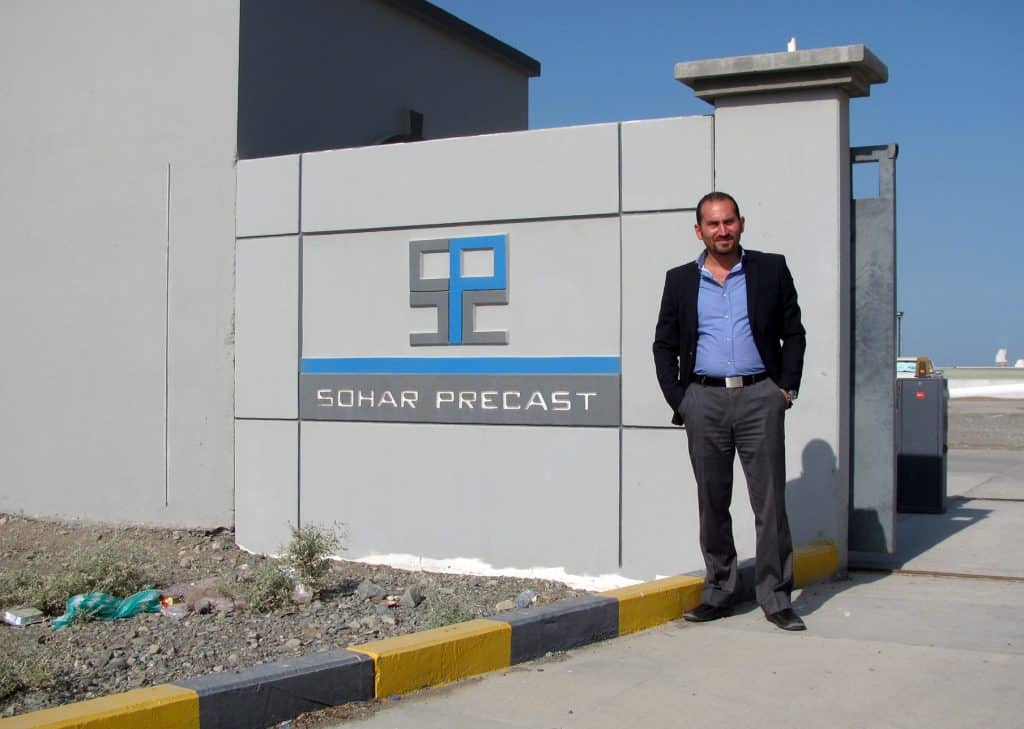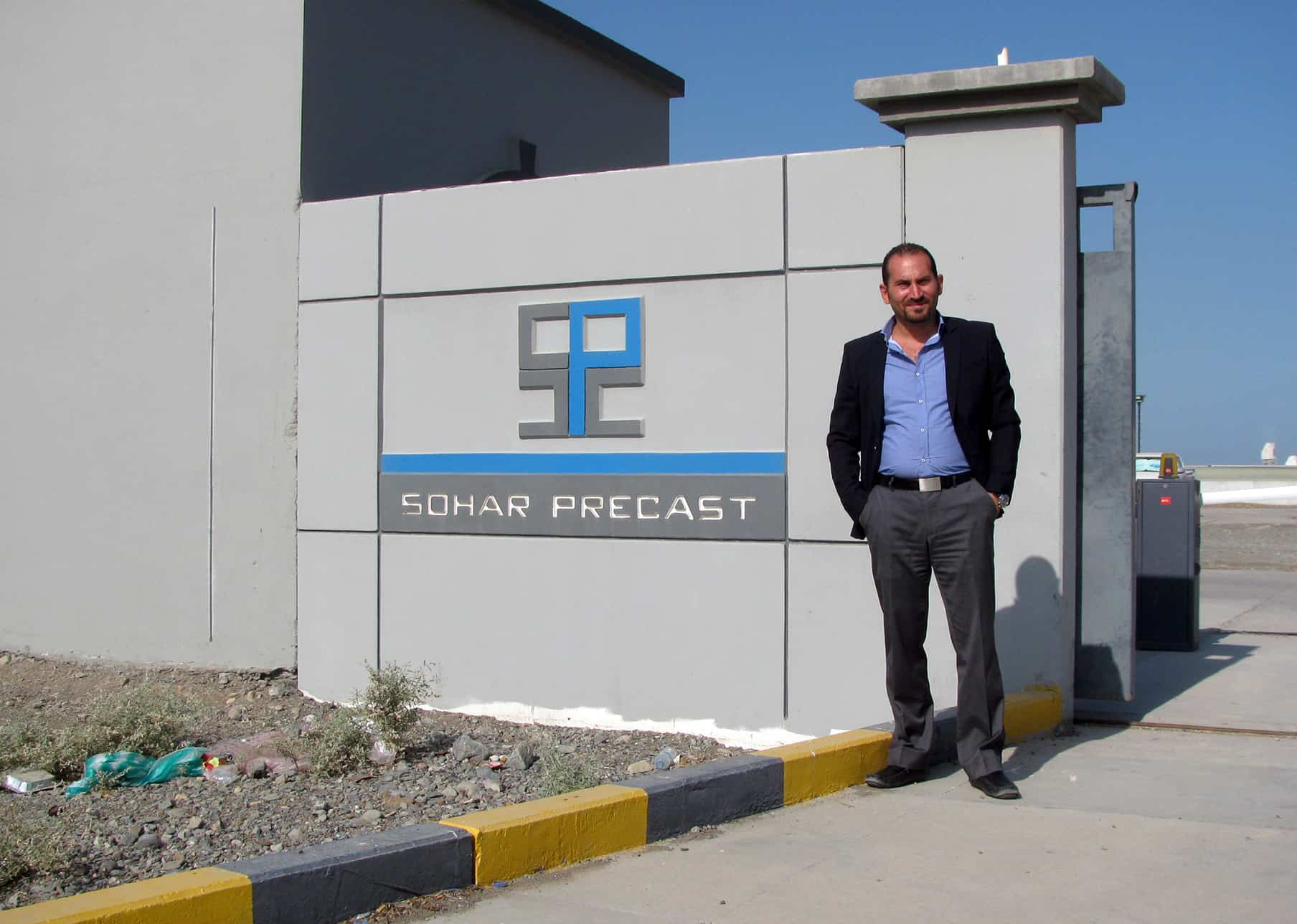 Oman has seen strong development in recent decades. Progress reflects to construction industry and quality requirements as well. Sohar Precast Contracting Company is well-prepared for the growing precast concrete demand with the first hollow-core slabs factory in Oman, delivered by Elematic.
Oman, located at the mouth of the Persian Gulf on the Arabian Peninsula, has one of the hottest climates in the world. Oman covers hot and dry deserts, high mountains and a long, rocky coastline with humid conditions. The geographical conditions support concrete construction, and concrete is the most used construction material in Oman. Cast-in-situ is still very popular technique. The building's foundation and frame structure are usually casted in-situ and walls are built with walling blocks. Bricks are also used in some cases, but they are not very common because there's not much clay available in Oman. Steel construction is rare and wood is only used in decorations and terraces. The climate is so hot and humid splits the wood.
Traditionally, concrete buildings are finished with plaster and paint, which are both time-consuming and therefore costly phases. "Construction with precast concrete elements requires thorough planning in the beginning, but compared to plaster and paint it is faster and more economical in total", Elematic's Area Sales Director Curt Lindroth explains. Typical building projects in Oman are shopping malls, schools, hospitals, mosques, apartment buildings, factories and industrial halls. Building of hotels and tourism sites are on the rise.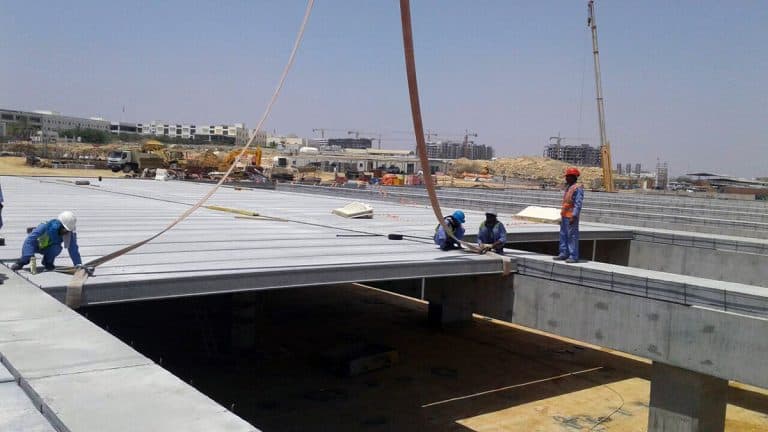 Ready to meet the growing market needs
Sohar Precast Contracting Company is located in the Northern coast of Oman in the city of Sohar. They provide precast manufacturing for various end-uses. Even if precast concrete is not yet as widespread and common in Oman as it is in the other Gulf Cooperation Council countries, Ehab Abdelaty, CEO of the Sohar Precast Contracting Company (SPC), has a good reason to believe the demand will continue to increase and catch up with neighboring countries. "In the last couple of years, we have seen the demand for precast concrete grow in the market as the Sultanate has launched large-scale projects related to tourism and infrastructure. Oman must look to precast concrete to expedite its projects and deliver high quality and modern structures similar to its neighbors which will propel the Sultanate into the future. SPC, being the pioneer of precast manufacturing in Oman is well situated to deliver the value engineering and the products that will ensure success in achieving this goal."
With the large-scale projects Ehab refers to Oman's 2020 vision, an approach where the gas and oil revenues are utilized to create sustainable and diversified economy with steady income, continuous development and decent standard of living. As a part of the diversification, Oman wants to increase its share in tourism and develop its coastline. Focusing on tourism means new resorts and construction projects, which need to be built fast and in high quality.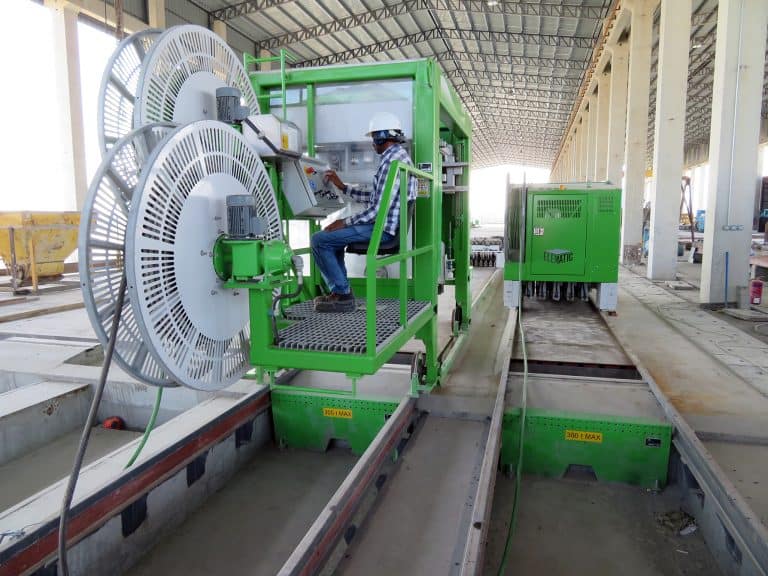 To meet the market requirements, SPC ordered a hollow-core factory from Elematic. "We wanted a reliable manufacturer and technology partner. I was also very pleased with the sales and support that I received at the time of making my decision," Ehab says. He is happy that everything went according to plan with establishing the new factory, even though there were slight delays with the cargo in construction phase. "We were eager to build perfection as Oman deserves no less," Ehab smiles.
Capable to expand quickly
The hollow-core factory started operations in the summer of 2016. SPC aims to start small and expand with the market. "We chose the E9 Extruder because of its large capabilities and adaptability to develop. It allows us to manufacture the complete range of hollow-core sizes at the fastest rate as well as gives us the flexibility to be in sync with the market," Ehab says.
Currently the SPC factory is set up to manufacture the range of hollow-core slabs from 150mm to 500mm. The current production capacity is 600 m2 per day of hollow-core concrete. "Our hollow-core production lines are planned so that they can be expanded up to 1800 m2 within a few weeks if needed," Ehab describes. "We also have a fully automated batching plant delivering zero slump concrete via high speed travel bucket and a boiler that ensures proper and controlled curing."
SPC has a service agreement, meaning they are entitled for regular maintenance visits and work as well as machine and equipment audits and training. Helpdesk is available for daily assistance.
Eyes on the housing market
There is also a growing need for apartments in Oman, as the standard of living is rising and economy is expanding. This is a new, attractive market for SPC. "Hollow-core concrete slabs are already widely used as go-to product for large span structures such as car parks, schools, auditoriums, and so on. Now we are also trying to break into the affordable to middle end housing market", Ehab confirms.
Ehab says that since his company entered the GCC market in 1994, there has been significant growth in precast manufacturing in the Middle East. "We are confident that we will see the same growth in Oman over the next few years and we hope to play an integral part of this growth," he concludes.