3D molds for thin precast facade elements
One of the most recent, best known precast buildings in Finland is Kuopio City Theatre, renovated between 2012 and 2014. The fresh new look of the building was designed by ALA Architects. The old part of the building consists of white concrete panels, glass, and terracotta tiles. The new extension, clad in white concrete panels with a wrinkled, varying surface, indicates a similar acoustically optimized cladding inside the building. Betoniluoma delivered the white, fiber-reinforced concrete facade elements, the thinnest of which were only 40 millimeters thick. "The wrinkled pattern of the facade continues from one element to another. The greatest but most rewarding challenge for us in this project was to create the 3D precast molds. This required very close cooperation with architects and the structural engineer," says Torvela.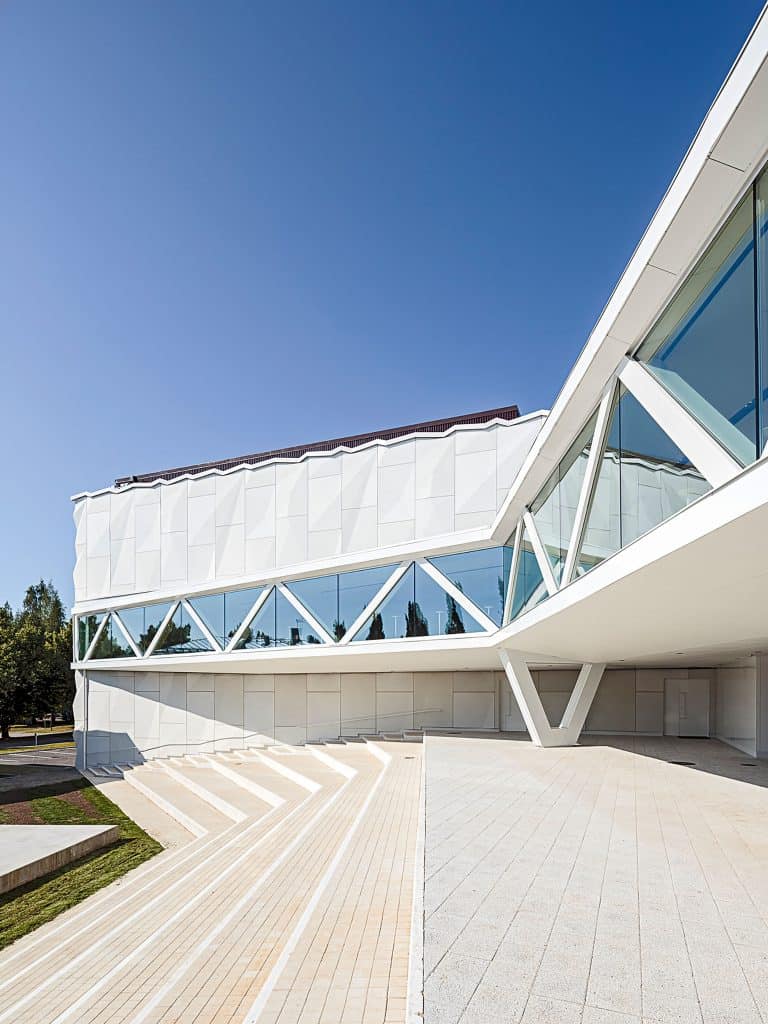 Kuopio City Theatre restauration and extension in Kuopio, Finland designed by ALA architects.