Back to Concrete Issues Front page
Key points for requesting a quotation: How to establish a precast concrete plant?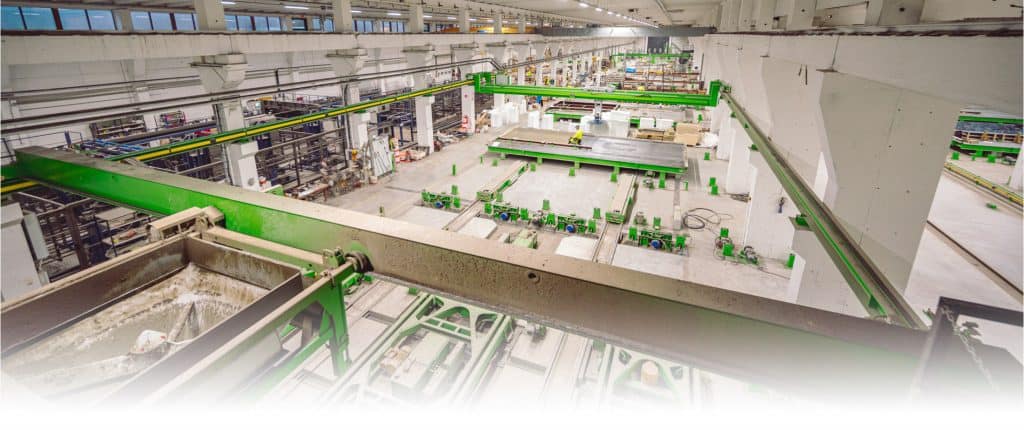 How should you get started when you want to establish a precast production plant? Find out the key points to consider before going ahead and requesting a quotation.
Once the idea of establishing a precast concrete plant has emerged, starting a pre-study is the natural next step. What is the right time to contact the technology supplier and request a quotation?
"The earlier our experts are involved in the process, the better. Based on their extensive experience in designing precast production plants and the end use of the products, they know what is crucial when pre-planning the plant and machinery. They can ask the right questions and find the most suitable solutions in the given conditions," says Leena Raukola, Department Manager of Sales Support at Elematic.
"When our team is involved in the process from the start, we can make sure that the solution really responds to the specific."
Quotations for various needs
Some people contact the plant supplier with specifically detailed requests for quotations, whereas some make more general inquiries.
Construction companies, for example, often have a clear idea of what they need. They may plan to acquire an operating precast production plant, or want to set on a new plat to expand operations from cast-in-situ to precast element manufacturing.
"Some are looking for new business opportunities. They have recognized the potential in precast production and want to invest in it," Raukola says."They are getting into the concrete business and need more guidance. This is where our experts can provide their knowledge."
No matter what the need, Elematic's experts make sure that everyone receives a tailored, relevant, and feasible quotation.
Defining present and future needs
You should consider products, volume, and capacity before requesting a quotation.
First you need to define what types of product – precast wall elements, floors, piles, or Acotec partition walls, for example – you will be manufacturing. Will the focus be on one specific end product or will the plant provide a wider selection? These factors will affect the optimal factory layout, machinery, and floor area needed.
Another essential factor in pre-planning is the plant's capacity. It defines the machinery, storage and logistics needed.
"For companies starting with the business, it is wise to think about possible needs for capacity expansion later on. This enables future plans to be included in the factory layout from the very beginning," Raukola says. "When the need for higher volume capacity emerges, the machinery can be updated and more production lines can be added quickly and efficiently. And if demand happens to decrease, production can be scaled accordingly."
Local regulations and conditions
Starting a precast production plant usually begins with getting to know the regional laws, regulations, fees, documents and processes. There are country-dependent recommendations and restrictions that may concern the end use of the product, the construction processes, or environmental issues.
"Our specialists can help with calculations of different environmental impacts such as noise or dust. We also offer facilities for wastewater management," says Raukola.
In addition, it is worth considering any further requirements the new business may have.
One of the key local issues is recruitment. What is the employee situation in the location? If the man-hour cost is reasonable and skilled personnel is available, a high level of automation may not be needed. If the man-hour cost is high or the plant is large, a high level of automation is often the most cost-efficient choice. Elematic precast plants enable high-quality production regardless of the automation level.
Three levels of scale
Customers' needs are varied. This is why Elematic's precast concrete plants and products are divided into three levels: SEMI, PRO, and EDGE. This division helps to define the right scale and technology for the quotation. It also gives a common starting point for negotiations in terms of automation, personnel, and capacity.
"The SEMI level is intended for easy start-up of precast production with low investment and automation levels. It requires more personnel than the PRO and EDGE levels. PRO is designed for large-capacity production with a wider product selection and some automation. EDGE is the most advanced level available, with high automation and capacity. All are designed to deliver the lowest operational costs and high-quality end products, no matter what the technology level," describes Raukola.
Expertise in the process
If there is a need for a new plant, a thorough process leads to a successful outcome.
"Our team often starts with factory layout plans, moving on to the factory details, specific solutions and machinery. This is what we did with the Karkas Monolit factory in Russia. It was a good example of a well-executed process," Raukola notes.
In cases of expanding capacity or starting a new production line, Elematic can help to select the smartest options to reach the set targets and the highest return on investment.