Back to Concrete Issues Front page
Our first ESG (environmental, social, and governance) report published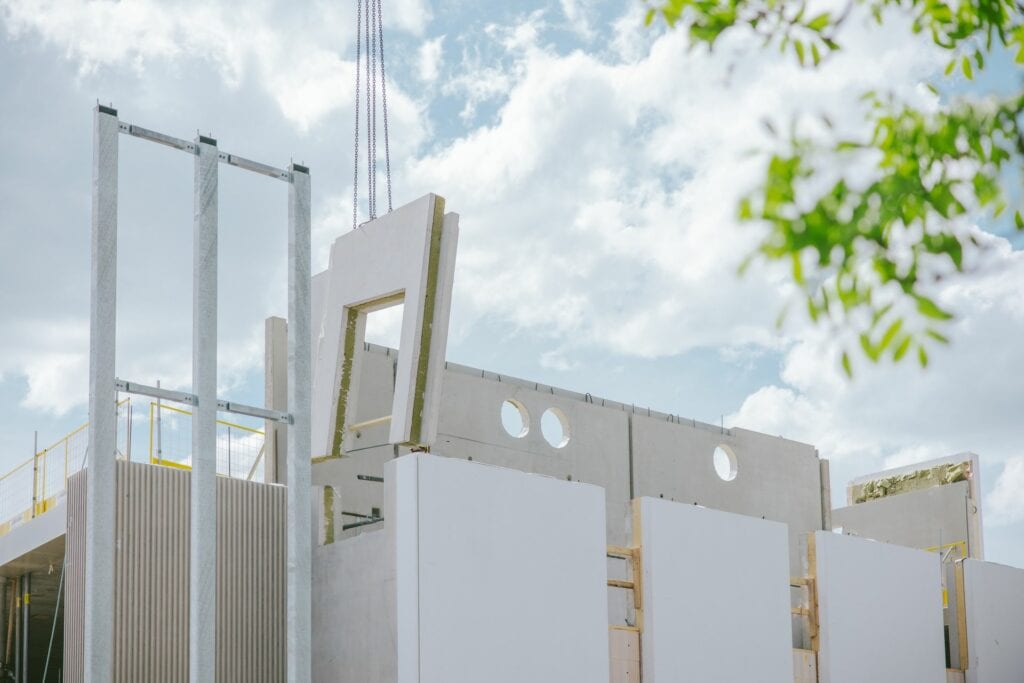 Elematic's first ESG (Environmental, Social, and Governance) report is published. The report showcases how we approach sustainability issues, providing transparency to all our stakeholders, including customers and financiers.
The first ESG report is a result of rigorous work. In 2022, a materiality assessment was conducted, systematically analyzing the interests of stakeholders and the company.  
CFO Ari Suokas, who took the lead of ESG matters and the project after Matti Tirkkonen, emphasizes the importance of bringing Elematic´s sustainability reporting up to speed.   
"ESG reporting helps us to better understand which sustainability investments have the greatest impact on the big picture. It is a great opportunity to learn fresh approaches and get new insights on our operation. Currently, for example, we have a more detailed study on reducing transport emissions is underway, and we are also investigating the use of fossil-free steel in the manufacture of equipment to reduce our carbon footprint." 
In terms of social sustainability, employee safety, well-being, and professional development are the priority.  
"Employee satisfaction is being developed based on feedback received from the employee satisfaction survey. With regard of governance, Elematic is also assessing leadership training options to ensure high-quality leadership for all employees." 
Suokas points out that in addition to issues highlighted in the ESG report, Elematic has sustainability embedded in the company´s DNA. 
"Our operation hinges on facilitating safer and more eco-friendly building construction through our solutions. This how we significantly reduce emissions and resource consumption of our customers."   
Committed to United Nation's SDG's 
Our sustainability approach and targets are aligned with the following UN Sustainable Development Goals (SDGs), prioritized as the most relevant for our operations: 
Decent work and economic growth (8)

 

Industry, innovation and infrastructure (9)

 

Responsible consumption and production (12)

 

Climate action (13)

 
Elematic will further align the company's sustainability targets and performance reporting with SDGs.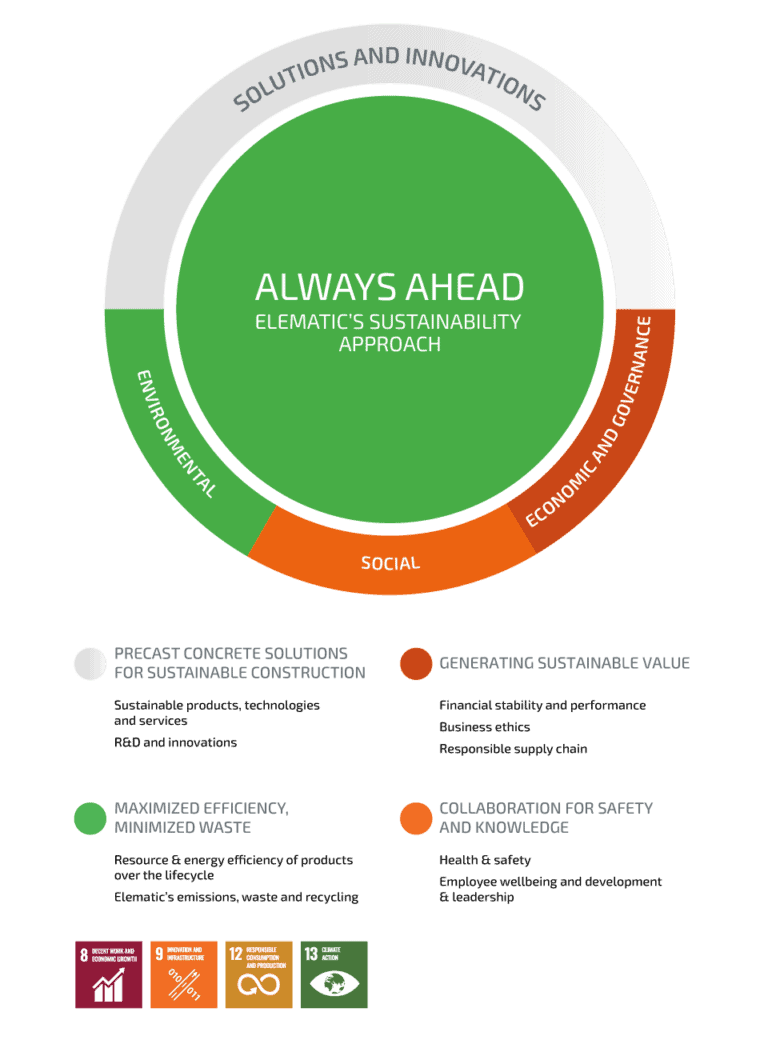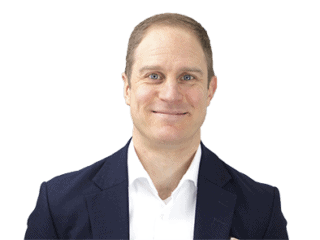 Ari Suokas, SFO, Elematic
Do you want to know more? Please contact us!