Back to Concrete Issues Front page
Cooperation speeds up precast production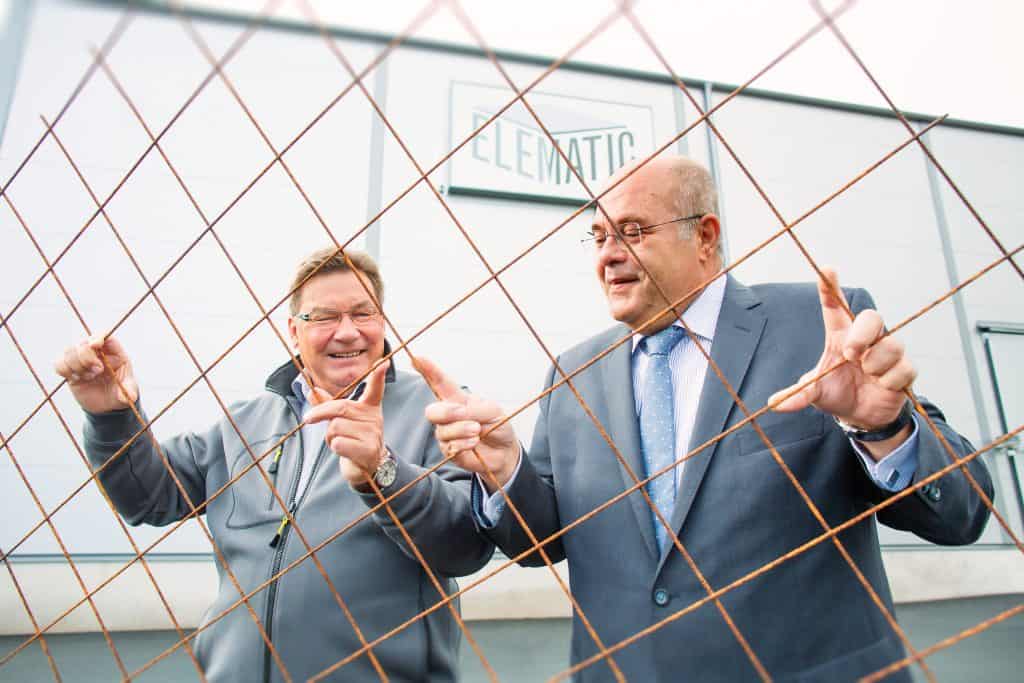 Elematic and reinforcement equipment manufacturer Eurobend have signed an official cooperation agreement. Elematic now offers Eurobend reinforcing equipment as part of its production lines. The cooperation helps guarantee high quality results for precasters worldwide.
When a precaster receives an order from a builder, there is usually no time to waste. Delivery times for reinforced precast elements are constantly getting shorter.
Eurobend produces fully automated and electronically controlled machines for the straightening, cutting and bending of all types of steel wire. The company also manufactures mesh welding machines and mattress making machines.
"Eurobend is a very innovative developer of rebar processing and welding machinery lines. They have high-quality products and competitive pricing. Together we can offer automation levels that best fit the needs of a particular precast factory," says Lassi Järvinen, Technical Director at Elematic.
Different levels of automation
The two companies have a similar product philosophy and, therefore, products that match very well together. Eurobend's system is modular, and the degree of automation in the machinery can be increased by adding more modules to the machines. This is obviously one of the many reasons behind the collaboration.
"Eurobend has a portfolio that is a perfect fit for Elematic's different technology levels – SEMI, PRO and EDGE," Lassi Järvinen says.
The most basic technology level ensures that getting started with precast production is easy. In time, if more capacity is required, the level of automation can be increased.
The equipment that Elematic and Eurobend can offer together is a strong combination for a successful precast operation, regardless of the size and geographic location of the company.
Top quality guaranteed
The collaboration between Elematic and Eurobend serves as a quality guarantee to precasters worldwide.
"Our customers will receive the best precast production solutions combined with the most innovative and technologically advanced rebar processing and welding machinery lines. Basically, we provide what the market has been looking for: a synergy between the two leading manufacturers in the precast and construction business sector," says Isabel Protopapa, Managing Director of Eurobend. Anthony Anagnos, President of Eurobend, agrees.
"Elematic is one of the top brands in the precast field worldwide. Their expertise and quality product lines are the perfect match to our innovative equipment. Precast is one of the most –
if not the most – demanding area of the construction business. To be successful, you need to provide excellent quality and craftsmanship together with reliable, trouble-free operation. We strongly believe that the cooperation between Elematic and Eurobend will provide all that to every precast operation, regardless of size, region or continent," Anagnos says.
"Eurobend has a portfolio that is a perfect fit for Elematic's different technology levels – SEMI, PRO and EDGE."
Lassi Järvinen, Technical Director at Elematic