Back to Concrete Issues Front page
Cloud-based collaboration platforms: How can precasters jump on board?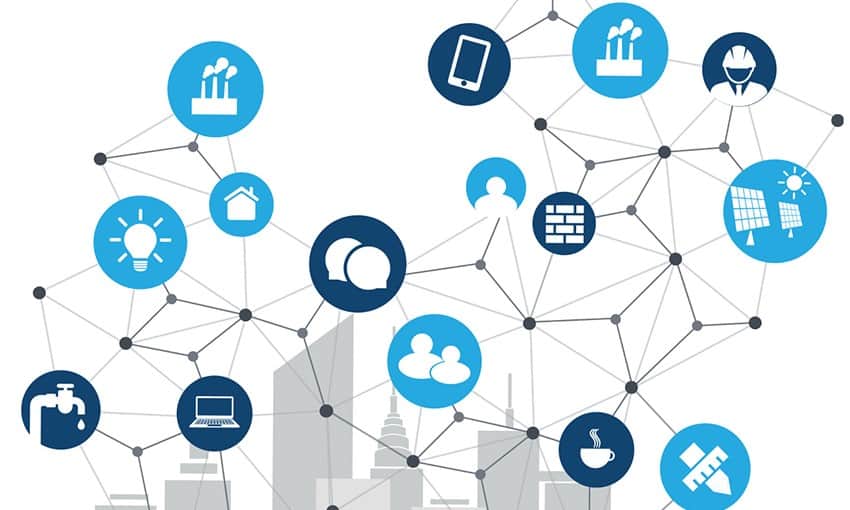 Large construction projects such as Tampere Deck and Arena always involve several parties and large amounts of information need to move between them. As plans change along the way, up-to-date information is extremely important for project efficiency. Cloud-based collaboration tools are a great help for different parties to stay on top of real-time project information. How can a precast concrete factory utilize these platforms and join the most modern ways of working?
The bigger the construction project, the more important efficient information sharing becomes. Cloud-based collaboration platforms are a great innovation for this purpose: they ease building project data management by providing up-to-date, construction-ready project information for the different parties involved. Drawings, documents, photos, and 3D models can be shared on platforms that can be utilized by the design office, in prefabrication, logistics, and on-site. Everyone involved can check the construction project's status and see what is happening now and what should be done next.
Real-time data management in the Tampere Deck and Arena project
The Tampere Deck and Arena project in Finland used Trimble Connect, a cloud-based collaboration platform by Trimble, for building project data management. Tekla Structures building information models (BIM) were uploaded to Trimble Connect, enabling sharing among different organizations.
Ramboll Finland was in charge of the project's structural engineering and is also the main structural designer. According to Project Manager Heidi Merikukka, real-time information sharing was quite extraordinary in the project.
"Trimble Connect was used especially during the construction phase of the Deck as a project bank for data models. As this was a hybrid project, models from an exceptionally wide variety of engineering fields were shared. Some of the models were even updated daily in Trimble Connect, which is rarely done. The models were up-to-date all the time," Merikukka describes.
People from more than ten organizations used Trimble Connect to share information.
"If we compare that to the traditional way of sharing information, the Deck and Arena building site had constant access to real-time plans based on BIM models. Sharing the carefully reinforced models enabled efficient planning, scheduling, and implementation of the work," Merikukka says.
Platforms for precasters – how?
How can a precast plant modernize their way of working to leverage this type of collaboration and maximize the benefits of digitalization?
"They can do it by acquiring an advanced ERP system for their factory. With a production control system such as Elematic Plant Control, the precaster can significantly increase the effectiveness of their production and profitability. Elematic Plant Control can also communicate with cloud-based platforms and BIM systems outside the company.  Several precast concrete companies around the world are moving in this direction and taking steps for smarter data sharing," says Jarkko Salmensivu, Product Director, Software and Automation at Elematic.
Salmensivu points out that every large construction project is also very much a logistics project. Precast concrete elements are big in size, so their moving and storage must be well planned. In a project such as The Tampere Deck and Arena, where the building site is located right in the middle of a city, the logistics process is of utmost importance. Precast concrete elements must be delivered to the site at the right time. In other words, the precaster must produce and deliver their elements in a rhythm set by the assembly team on site.
"This is where we can help precasters. It is in our core competence to help factories to become capable of joining this type of collaboration. It improves the quality of construction and especially of operations," Salmensivu adds.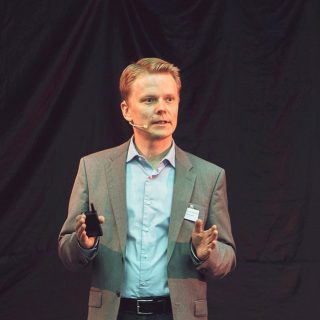 Jarkko Salmensivu, Product Director, Software and Automation at Elematic.
Cloud-based collaboration platforms combine data from different technology types from baseline to construction, and enable efficient information sharing between different parties involved in a construction project.