Back to Concrete Issues Front page
Choosing a wall line? Don't miss these 5 points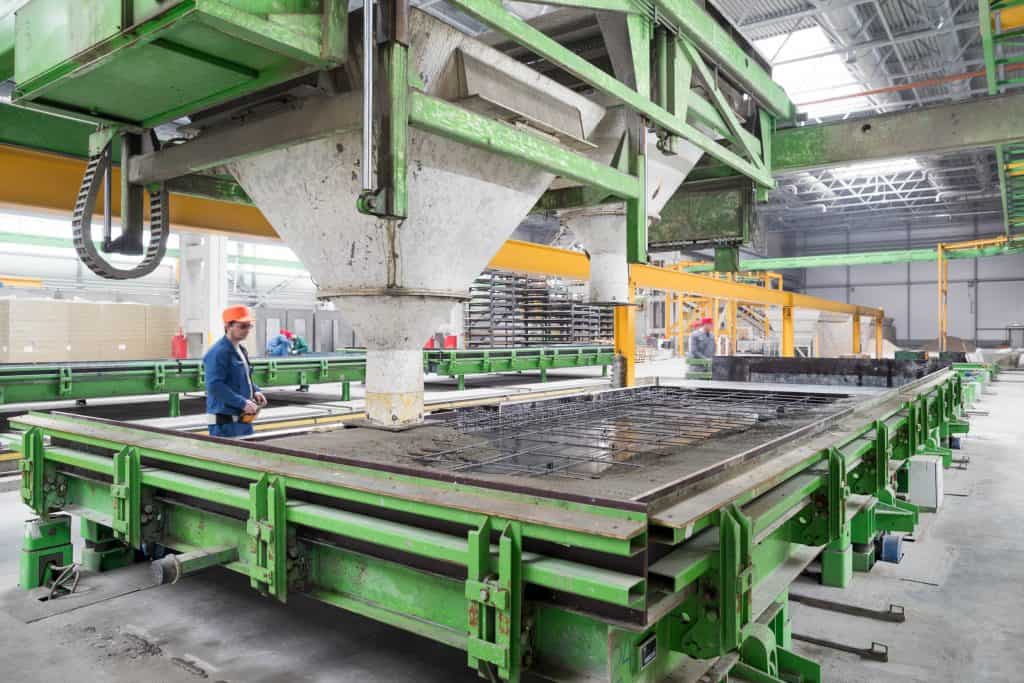 Deciding to invest in a new precast production line is a big decision that could have a big impact in the future. Ismo Kallio, Vice President Sales, of Elematic, shares five questions you should consider if you're thinking about expanding your production capacity to include wall panels.
1. What is your expected production capacity?
Many new precast producers often do not consider this factor before looking for wall production lines. The size of the wall factory, the machines you need and how they are laid out, these factors are all determined by the quantity you expect to produce. At Elematic, we are always happy to put our expertise at your service so your wall production line is optimized for your needs. If you are planning to increase production capacity in the future, let us know, so we can optimize the layout design with a view to future expansion, too.
Automation is also something you need to consider from the outset, since producing wall panels already requires a substantial investment. Automation should be considered based on the cost efficiency. It is important that the automation level is optimized and designed based on production capacity and product type. We in Elematic are ready to discuss different options of automation in order to find the best suitable solution for your need.
2. What types of panels are you going to produce?
In order to optimize the plant layout, we need to know what types of wall panels you are going to make. This is because different types of wall panels need different process phases – a solid wall does not need as many process phases as a sandwich wall, for example. The type and mixture of wall panels you are planning to produce affects layout and sequence time of each process phase. If you inform us about production ratio of the different types of panels you're manufacturing, we'll be able to better customize our solutions for you.
If you're planning to manufacture many different types of wall panels in one line – which require different process phases and depending on how complex the panels are – we suggest adding a transfer wagon to the factory layout. It lets the tables with easiest panels bypass the slower ones, avoiding bottlenecks on the production line. Incorporating a transfer wagon to the factory layout will give you maximum flexibility and improve productivity.
3. What is the size of the wall panels you are planning to produce?
When choosing a wall line, you should be clear not only about what types of panels you're going to produce, but also about their size. We recommend setting up the factory based on the average panel size you produce. If big panels or some special panels make up only 10 percent of your production, it doesn't make sense to design the factory around them – the equipment would end up costing more. We could instead think of alternative set-ups, like using a circulation line for the most common wall panels and setting aside an area for tilting tables for casting big and special wall panels.
4. What surface materials will you be using?
When you start wall panel production, you might have several surface materials to choose from: brick exterior, natural stone, exposed aggregate, colored concrete, plaster, and graphic concrete, among others. The choice of surface materials affects the plant layout design because different surfaces are finalized at different stages of production. When you're planning a wall panel factory, you have to make sure there is room for different working stations at the right spots in the production line. If you need special aggregates and colors, you also have to plan how it affects batching and the mixing plant as well as concrete distribution and the casting system.
5. Where will the factory be located?
If you are planning to build your wall panel line in an existing production hall, remember to give us all the measurements, such as cross section, width and length of the space. The size and shape of the hall will significantly impact the production line design, because the space dictates how tables and equipment can be arranged. If on the other hand, you're building the factory on a green field basis, you need to provide a land map with the measurements so we can start to design our first proposal precisely for your land plot.
Do you have questions? Please contact us.