Back to Concrete Issues Front page
Braided facades – who would have thought?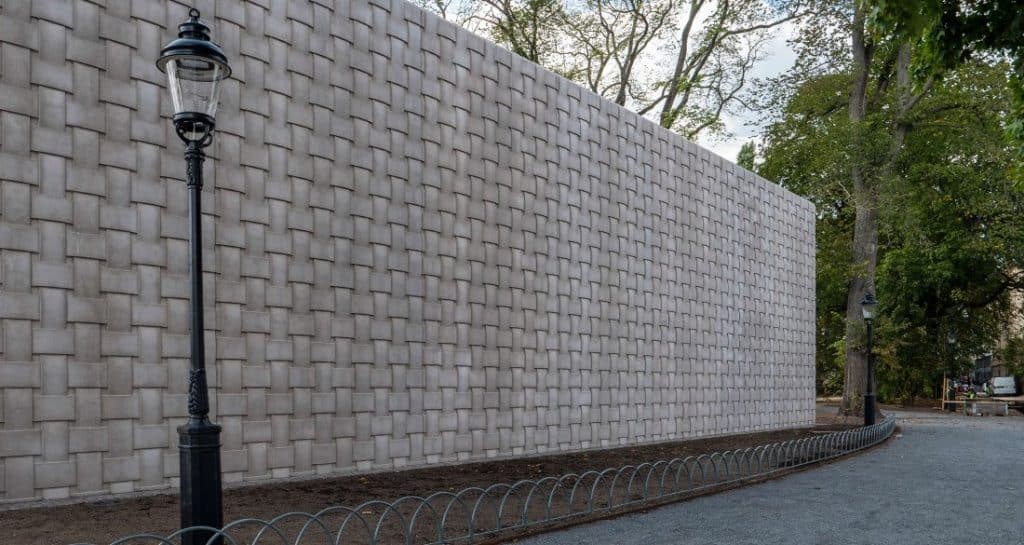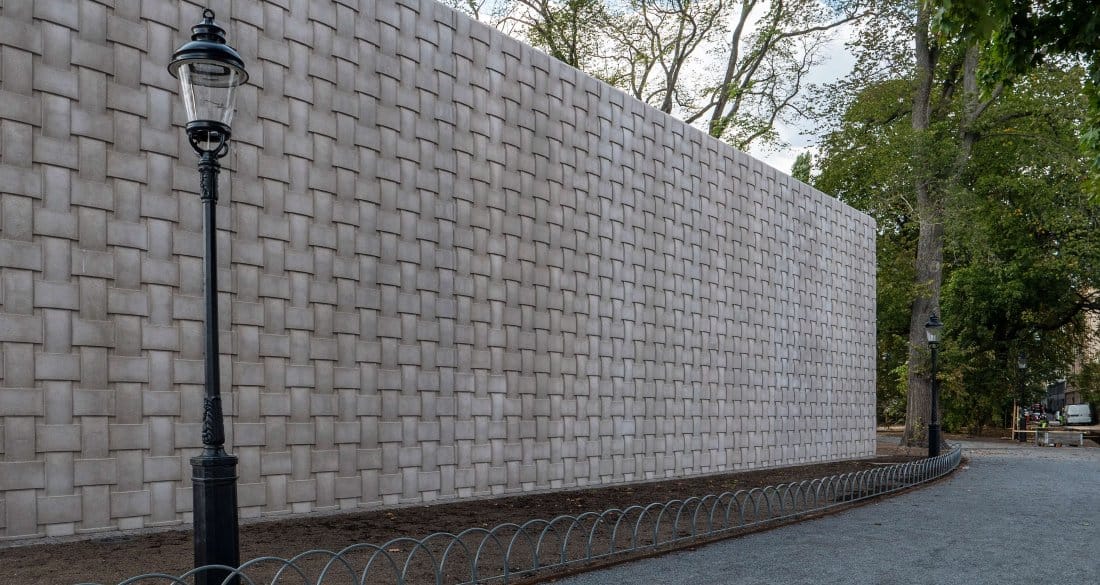 New innovative precast facades are popping up in the form of graphic concrete, 3D surfaces, porcelain glazing, glass-reinforced concrete, chemically colored surfaces, and what not, all across the world. Today we are, however, presenting a breathtaking achievement – braided facades. These decorative walls are impressing passers-by at the National Museum Park in Stockholm, Sweden.
The renovation work for the Swedish National Museum, built in the 1860s included not only renovations but also the construction of a new service building that locates only 10 meters from the museum. Wingårdhs, Sweden's fifth largest architectural firm was responsible for the service building design, which was to meet the requirements of innovative and sustainable Swedish community environments. Their aim was to design a building – with beautiful facades – that would interact with the environment and be well-suited to the 18th century park.
It was not an easy task for Strängbetong, Elematic's long-term customer, to manufacture braided facades that matched the architectural vision and also the requirements of the Swedish State Property Agency in preserving the cultural heritage and historical values of the area. Such facades had not been manufactured before and thus questions such as how to do the pattern fitting and how to design the corners had to be solved. Several sketches and multiple test rounds later, the desired pattern was reached. Due to the complexity of the braided facades, it was also of utmost importance to assure consistency throughout the manufacturing. Hence, one casting was used for all the braded walls to eliminate any concrete-related inconsistencies in the surface.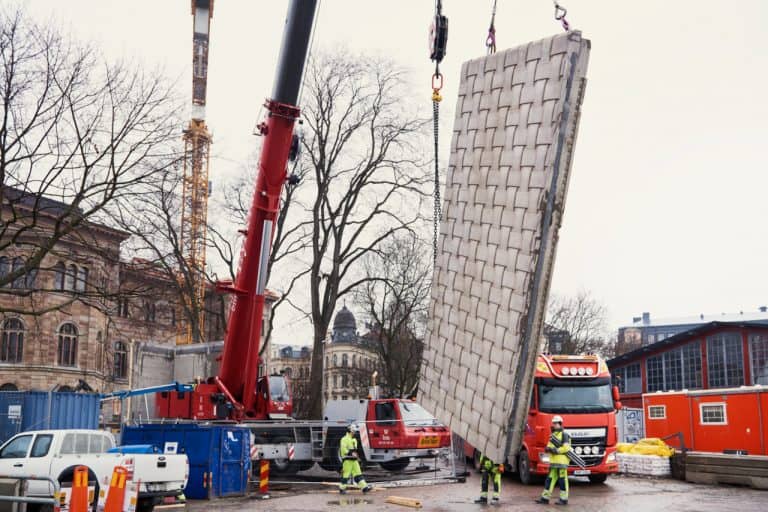 The challenges didn't, however, end in the manufacturing phase, because transporting the facades from the factory to the construction site posed problems due to narrow streets. The assembly work has also been described challenging, because the pattern alignment in the braids, especially in the corners, had to be perfect as the eye is sensitive to deviations. Ever since the building was inaugurated in October 2018, the braided facade clearly attracts attention among the public.
As the National Museum is located opposite the Royal Palace, it was crucial that the service building blended in with the environment, so that it would stay in place for years to come. However, the entire lifecycle of the building was still thought upon all the way from the design table to the installations. Special attention was given to the fact that the building had to be easily dismantled and recycled if needed. As of now, people are admiring the braided illusion on the facades that adorn the service building.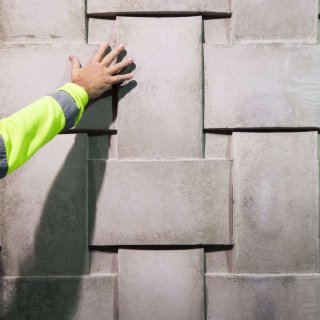 Service building in detail:
Location: Blasieholmen, Stockholm, Sweden
Construction period: 2016-2018
Developer: The State Property Agency of Sweden
Contractor: Skanska
Architect: Wingårdhs
Concrete element supplier: Strängbetong in Herrljunga
Precast elements: Matrix casting of 16 facade elements and smooth casting of 1 element, 5 interior walls, 2 concrete pillars, stairs and stair landings