Back to Concrete Issues Front page
A housing market larger than the rest of the world put together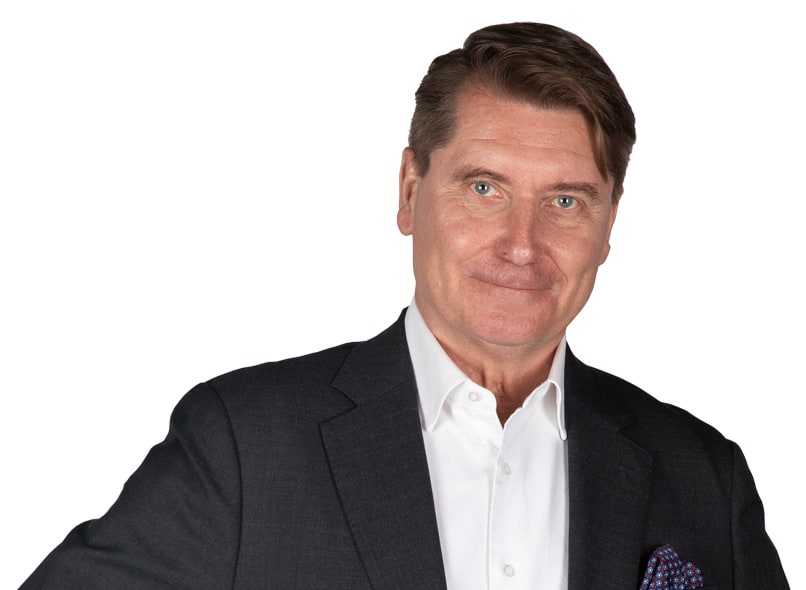 Ask Elematic with Seppo Kauppinen, General Manager, Elematic PC Machinery, Shanghai
How would you describe the construction industry in China at the moment?
Growth in the construction of both residential and commercial buildings is estimated to grow approximately 15% annually (CAGR) in the next five years. Urbanization remains the biggest driver of construction: China has set an urbanization target rate of 70% by 2035. The pandemic affected the construction sector very briefly, and the industry has in effect already made up for the time lost because of COVID-19.
China's middle class is growing, and they want safe and healthy future for their children. Indoor air quality and less energy consumption are more and more important for end-users. Precast building can provide both good indoor air quality and energy-efficient housing, so I see this as an opportunity for the precast industry.
What is the status of precast technology in China?
Casting in-situ is the traditional technology and remains popular to this day. Because the precast rate is approximately just 5%, there is a huge growth potential.
In China, tradition is important, and its effects can be seen in the local market. China is a conservative market that relies on its own experiences. There are a lot of technical restrictions in place and any building technology from abroad needs to be proven to work locally before it is adopted. There have been instances of poor construction in China that have ended badly, for example, due to massive earthquakes. This is one reason new construction technology is adopted slowly.
What are the biggest local challenges with using precast in China?
Local construction regulations and codes do not support precast building, in the same way that we usually understand it, for instance, in Northern Europe. Precast elements can be used freely, but joints and connections have to emulate casting in-situ. This is defined in construction regulations, and changing the regulations is a very slow and difficult process.
We are in constant dialogue with the authorities and invite delegations to visit Nordic countries, so they can see how precast is designed and used in other countries and realize the benefits of precast technology.
What is being done to promote precast construction in China?
Because construction regulations are made and approved at different governmental levels, the private sector can't really make much of a change on its own.
That being said, there are certain legislations that are beneficial things for precast construction in China. In some areas, if you use a defined amount of precast in a project, it would be easier to get a building permit. If your project's precast rate reaches a certain percentage, you can get up to 3 percent more building area for your property. This means more square meters to rent or sell. In China, land is extremely valuable, and the trend is to build up. Even an increase of couple of percent in building area is a significant advantage.
In certain areas precast plays a bigger role in construction. For example, as a display window to China, the very modern city of Shanghai is quite advanced in using structural precast, and in precast building in general.
How do you see the future of precast in China?
China is already a bigger construction market than the rest of the world altogether. There's a need for over 100 million new apartments, and that's plenty of opportunities for the construction industry. I think precast construction will see a massive growth in China. Currently, hollow core is allowed only for certain types of projects. Most restrictions in China concern residential construction, but once regulations are adjusted and hollow core technology is allowed in more projects, that would be a great success.
As a manufacturer of precast production equipment, we have been working mostly with players in China's premium segment, but we are already also reaching out to companies in the volume market.
Tight cooperation with governments, universities, and technical institutions will continue. We will continue to show that our in-depth knowledge covers not only machinery, but the whole precast value chain.
China's middle class is growing, and they want safe and healthy future for their children. Indoor air quality and less energy consumption are more and more important for end-users.
Seppo Kauppinen, General Manager, Elematic PC Machinery, Shanghai