Back to Concrete Issues Front page
3d façades – not as expensive as you may think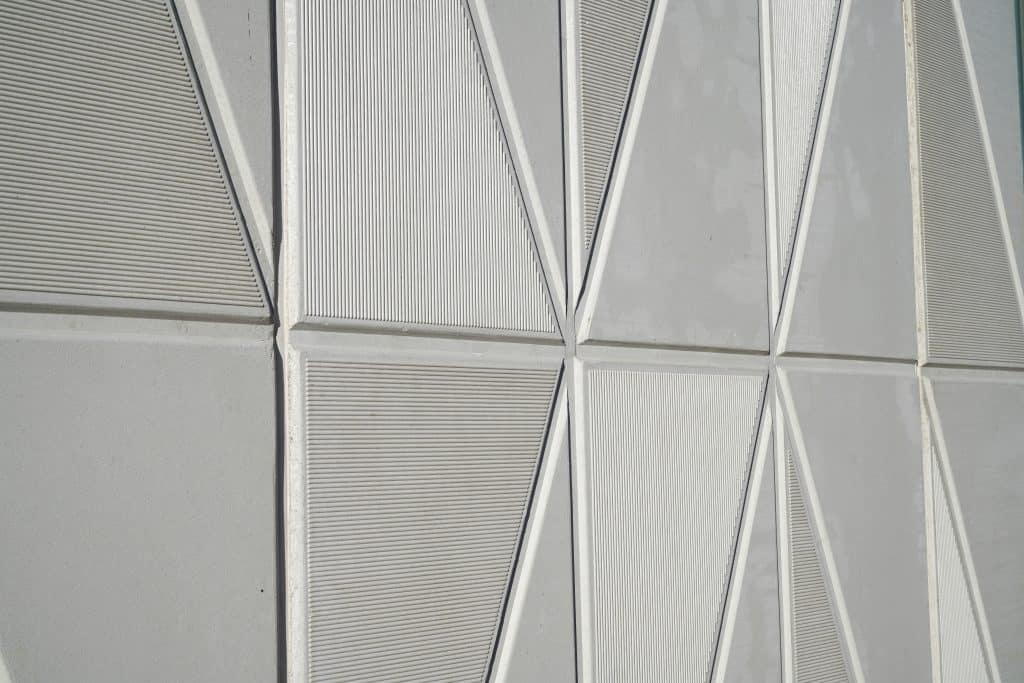 Beautiful 3d forms create natural-looking, exciting and decorative precast concrete façades. Experts in the field of three-dimensional molding solutions say that we should reject the notion of high price: making 3d façades is possible in normal mass production and it can even be cost-efficient. Early planning saves money.
Visuality can contribute to the habitability, identity and sense of community in built environments. Making impressive 3d façades is still quite a new thing in concrete manufacturing, and the patented technique by Finnish company Formconcrete represents the very latest in façade design. With this technique, concrete is shaped while being cast to create signature façades with three dimensional forms and surface textures. The poreless surface of Formconcrete has a matt finish – an equation which cannot be created with traditional casting techniques.
"Normally, you would have to modify the surface in order to get a matt finish but with this technique post-treatment is not needed. The weather durability of the Formconcrete surface is excellent – the standard tested surface scaling rate was 15 % of the allowance according the tightest Freeze-thaw durability requirements for 100 years – and the long lifecycle will cut costs over time. Also, the visual durability improves as aging can be considered in the design", says Raija Siikamäki, CEO, Formconcrete.
Manufacturing a concrete mix for Formconcrete does not differ from a normal process.
"We have tested self-compacting concrete, grain concrete, and plastic fibre concrete – all basic matrices except steel fibre. All the materials that we have tested have been suitable for Formconcrete", Siikamäki says.
3d creates added value to precast elements
According to Raija Siikamäki, manufacturing 3d surface can be a cost-efficient choice.
"It is possible to include it in normal mass production process and you do not need a specific production line to manufacture it. Our technique utilizes the manual work which making a wall panel would require anyway. You do not need to make any big investments. You just need to be interested in creating added value to precast elements. This will result in diversity and new visuality for the built environment."
The 3d surface is made during a phase when no other type of processing takes place, so it does not lengthen the production lead time. The price tag depends on the needs.
Early planning is the key
How expensive is it to invest in a great façade? Industrial designer Topi Äikäs from consulting company Betoniviidakko answers this question regularly.
"In the best-case scenario, it may be more cost-efficient than the other solutions available. The fundamental question is: how do we create variety without prices jumping through the roof? A 3d façade can be created so that one mold gets a lot of varied repetition. Then we will have a lot of installation-ready concrete surface, and the price tag equals the price of painted concrete surface. The 3d surface can be almost maintenance-free, whereas a painted or plastered wall must be patched up from time to time."
Repetition is profitable and variation is expensive, so creating a cost-efficient 3d façade demands modularity and design ingenuity. The key is to invest in the planning of the mold and starting it early.
"It is worthwhile to plan the details of a façade early on. For example, only when we know the miters of an element, we can determine the exact spacing of the formwork modules inside the mold. Then we will have sections which we can move around in different ways. So we want to plan to the detail from early on," Topi Äikäs explains.
Let us imagine an apartment building with a 3d surface on the ground floor. How much extra does the ground floor cost?
"In a good case, about 25 euros per square. In an expensive case, 200 euros extra per square. The price range is vast. When we want to affect that price, working with a consulting company in the early stage is essential."
"It is possible to create added value for precast elements in normal mass production process."
Raija Siikamäki, CEO, Formconcrete
Could you make Formconcrete?
• Making Formconcrete does not set any special requirements for your production line. The manufacturing technique can be adjusted to different circumstances.
• To ensure good quality, you need enough curing time. Therefore, a separate circulating line would be the optimal way to go.
• Curing can also be done with e.g. curing compounds, which slow down the evaporation.
• Your casting machine may represent new or old technology.