IN THIS ISSUE:
Asia's tallest precast towers with a total planned built up area of 3.7 million square
meters stretching toward the sky in Hyderabad, India
Belgian Pauli Beton is built on trust and respect
A/S Framm shaping Estonian city lines
FTO Fertigteilwerk counts on FaMe shuttering
How to choose the correct wall connection?
Gamechangers in sustainable construction
Digitalized quality control brings everyone on the same page
How to produce brick wall appearance on precast concrete?
Recessed bathroom slabs
And many more!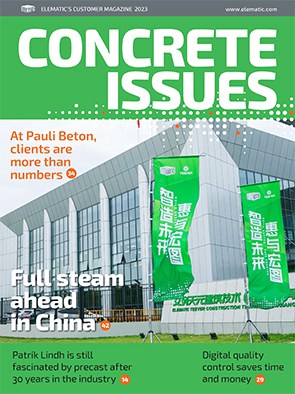 VIEW MAGAZINE