Renewing existing production
Renewing existing wall production
Renewing existing floor production
Battery Molds
Smoothest solid walls fast and compact
---
Elematic battery molds produce a very precise, smooth and ready-to-paint finish on both sides. The molds are extremely durable, easy to handle and operate, safe from damage and dirt, and provide an even curing. There is also less need for after handling as the molds are stripped in a vertical position, removing the need for tilting.
Beside traditional battery molds Elematic offering covers cold shuttering battery molds for even faster production.
Motorized opening and closing device
As an option, Elematic battery molds also feature a motorized opening-and-closing-device which greatly improves work ergonomics and safety of the production process.
Watch video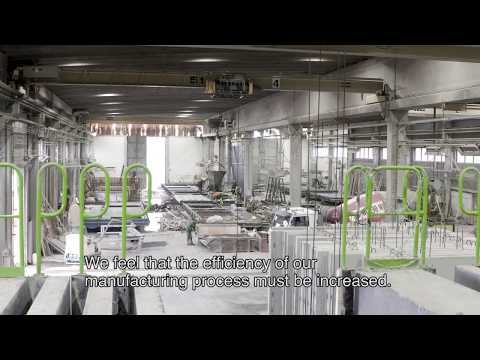 ---
Related materials